NAIJAXTREME is the largest online platform with latest news, Entertainment, sport, celebrity news, Unique Fashion and of course gossips
NAIJAXTREME offers wide range of engaging contents daily to millions worldwide.
NAIJAXTREME has grown Constantly over the Years with Interesting & Engaging Contents with Millions of Pageviews monthly.
NAIJAXTREME helps you stay connected to the Entertainment news, Music, Videos, Sport, Celebrity News, Unique Fashion and of course gossips where ever you are. We bring Entertainment even closer to your fingertips.
Get the Latest News, Gossips, Videos and Entertainment News with the NAIJAXTREME.
Never miss an important entertainment news headline with NAIJAXTREME.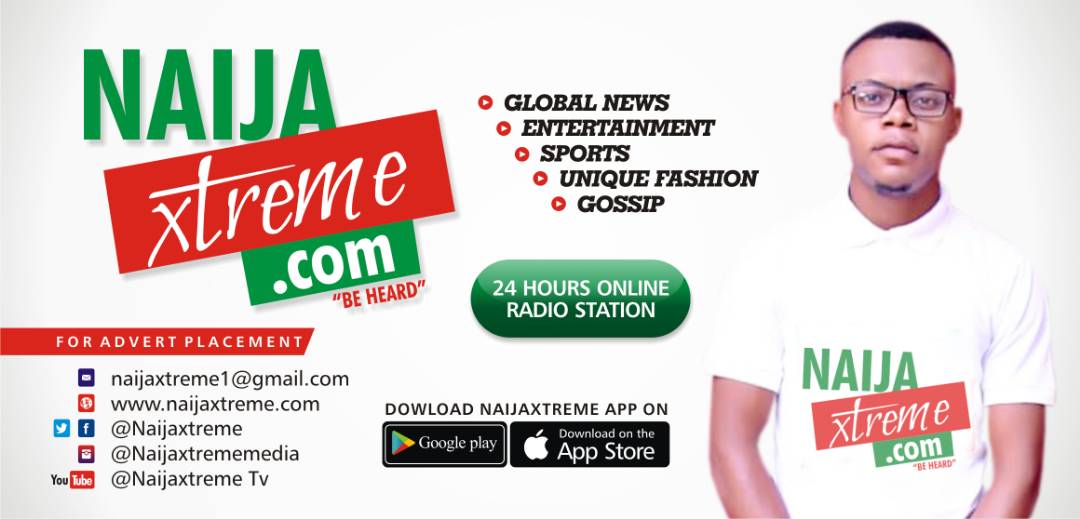 AWARDS
In the year 2018..
Naijaxtreme won AGMA award as best Blogger/Entertainer of the year 2018. Held in Maryland USA.
OUR ARCHIEVEMENTS
On may 20th 2018 NaijaXtreme launched their very first Season of NAIJAXTREME STARHUNT.  Where talents were being showcased and the winner was selected by voting. See more on 👇👇👇www.naijaxtreme.com/starhunt
The Aim behind NaijaXtreme Starhunt is to help upcoming artist,  to show the world the talent they've got. Also to bring out the best in stars who never thought they could be recognized or appreciated by people .
Stay tuned for 2019 STARHUNT Edition As it will be announce soon . Never hide your talent. Be focused and positive.