The 10 Cleanest States In Nigeria 2023
Care to know the cleanest states in Nigeria? This article gives full details on that based on various ranking bodies. There is no doubt that cleanliness translates to good health; if the environment is serene you can also work well and sane.
A clean environment will be opened to many businesses as business owners are always on the lookout for a clean and serene environment because that is where business thrives.
Living in a clean environment cannot be compared, before renting an apartment or buying a land/house you want to ensure its location is serene.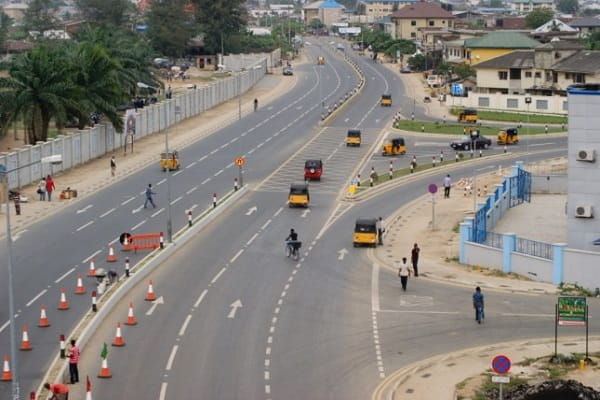 This is for those who are ready to learn and those states that would like to emulate the states listed in this article. The variables used to create this list are based on the structures and frameworks of those areas that directly or indirectly influence the environmental health of those living there.
Without taking much of your time let's delve into the topic of the day which is Nigeria's cleanest states.
Top 10 Cleanest States In Nigeria 2023
Based on data gotten from Clean-up Nigeria and other ranking bodies, here are the cleanest states in Nigeria presently:
Abuja (FCT)
The Federal Capital Territory of Nigeria is ranked as the cleanest in Nigeria; although not a state as a capital of Nigeria, it is expected that a lot of development will be going on here, world-class buildings and well-structured governance, not forgetting it is the face of Nigeria whenever there is national and international meetings which have to be held.
No doubt the most structured place in Nigeria and this is achieved due to the fact that the majority of those who reside here are state actors, public office holders, business-oriented people and highly educated and exposed people.
As a metropolitan area, Abuja boasts of well-spaced roads, a green environment, clean air and is also well-developed in terms of infrastructure.
Living here exposes you to beautiful structures, neat designs and the fact that the environmental health control is top-notch.
If you are visiting for the first time you will get to see many interesting structures, nice places for vacation and even places that will amuse you. The waste management here is well maintained and this is the reason why it tops the list of the cleanest places in Nigeria.
Akwa Ibom State
In the right order, Akwa Ibom State follows after Abuja, this is the cleanest state in Nigeria as of the time this article gets published, and there is no doubt it will continue to be so in the coming years.
Akwa Ibom is situated in the South-Southern part of Nigeria and it is located in a coastal area. Do not forget that this state is also a leading oil-producing state in Nigeria with huge allocation and other benefits.
Why is Akwa Ibom State the cleanest state in Nigeria? You can take a tour around the state, both urban and rural areas to see for yourself, taking Uyo which is the capital city into consideration, you will know that this is clearly the neatest state in Nigeria
The state has a well-structured road network, clean roads, clean streets, parks, markets, business area and neat residential areas. The serenity of the cities is top notch and this has contributed to it being the best place to live in Nigeria.
Cross River State
One needs not wonder why Cross River State is also one of the cleanest states in Nigeria as it is adjacent to Akwa Ibom, Cross River State is also located in the South-Southern region of the country.
You tend to wonder what these states are doing that other states are yet to understand, it is not rocket science though.
This is a state blessed with beautiful people and due to the serenity of the state has been able to attract foreigners and other Nigerians to its carnival festival which usually hold in the capital city Calabar.
Akwa Ibom is the preferred destination when it comes to vacation and also the fact that various fascination is situated here like the Obudu Cattle ranch and also Tinapa Resort. The ease of doing business also plays a huge role here as we have many businesses springing up here.
The state also boasts of a seaport and has its own airport alongside good roads, making every part of the state easily accessible.
Enugu State
The coal city state is it's being popularly referred is also one of the cleanest states in Nigeria today, with the fact that coal mining activities takes place here the state was able to rank as the cleanest state in South Eastern region of Nigeria.
Enugu State boasts of a good road network, mighty and beautiful structures, retail plazas, resorts and places of entertainment or relaxation.
Lagos State
The industrial hub of the nation should not be missing on this list, Lagos is the most industrialized state in Nigeria; anything sells here. A state where dreams come true with the accommodating gesture of its people which makes it one of the most populous states in Nigeria.
Lagos is a metropolitan state with its capital city being Ikeja, you find many industries in Lagos with many companies sitting their head offices in the city.
Places like Ikeja, Ikoyi, Victoria Island, Lekki, Ajah, Banana Island, etc contribute a lot to the beauty of the state, all the mentioned area/cities have good waste management control in place which makes those areas very neat and serene.
You get to see mighty structures, audacious projects, infrastructural developments, cinemas, world-class hotels and relaxation centers, beautiful markets and many more.
Imo State
One of the fastest developing states in Nigeria is Imo State, it is also one of the cleanest states in the country presently with its state capital being Owerri.
As far as relaxation and enjoyment are concerned, Imo State is perfect; even if you decide to live there it's a cool place to live in.
Calmness and a serene environment together with nice road networks is what should be emulated by other states, all these contribute to the neatness of the state and kudos to the inhabitants for taking cleanliness seriously.
Ondo State
The list of the cleanest states in Nigeria will not be complete without mentioning Ondo State, this is the sunshine state and the capital city Akure is where we focus mostly on.
Akure is a beautiful city, clean roads and beautiful structures are situated here, in short, old buildings look beautiful here and we need to applaud the inhabitants for that.
There has been an increase in the rate of infrastructural development in Akure coupled with the effort of the government together with the citizens, the city has been able to boast of clean roads, gutters and even individual homes.
Mind you, not only Akure that is neat other places like Ondo city, Ore, Owo e.t.c. are very neat and good to live in, to cap it all the weather condition and topography here is cool.
Kaduna State
Another state located in the Northern region is Kaduna State, just like others on the list Kaduna is a beautiful place and is considered to be one of the cleanest states in Nigeria.
The state government has in place the necessary frameworks to ensure the state is clean and well-managed.
Delta State
One of the neatest South-Southern states is Delta state, it is one of the leading oil-producing states in Nigeria so no need to wonder where the money used to develop and clean up this state comes from.
Rivers State
Rivers State is also ranked among the neatest states in Nigeria with the capital city being Port Harcourt. Much attention is placed on Port Harcourt and also Bonny Island based on the fact that the two places mentioned generate huge income for the state.
Just like Lagos, Port Harcourt is a commercial city with numerous industries and magnificent structures, the roads here are good, which has attracted many business owners to do business in the beautiful city.
Read Also: Top 10 Dirtiest States In Nigeria (UNEP Ranking)
In conclusion, we listed the states for others to emulate, cleanliness assures you of good health and well-being and this also attracts investors which in turn generates funds for the state to maintain law and order and also management of infrastructures.