List of Oil Producing States in Nigeria [Updated]
Nigeria is a country blessed with numerous natural resources of which crude oil is among and the driving force of the country's economy. This leads us to research and provide you with the complete list of oil-producing states in Nigeria.
As record has it, Nigeria is a leading oil-producing country in the world and is ranked among the largest oil-producing countries for decades now.
It is also worthy to let you know that Nigeria oil is one of the best based on its quality and we cannot achieve the spot globally without listing out those states that placed Nigeria among the oil-producing countries of the world.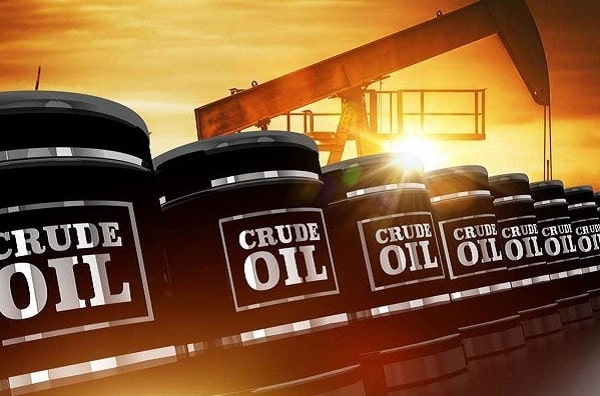 This article is made to educate you about all the oil-producing states in Nigeria and also how many barrels they contribute to the nation's economy.
In Nigeria, we have 36 states and capitals including the federal capital territory (FCT), every state in Nigeria has one or two things that contribute to boosting the nation's economy be it mining, agriculture, commerce and many more.
Based on statistics Nigeria produces at least 2.5 million barrels of crude oil daily which makes Nigeria the largest oil producer in Africa and has retained the 6th spot in the world.
Read Also: 10 Most Valuable Companies In Nigeria
Being the largest oil producer in Africa this has placed Nigeria as the major supplier to other African nations and also export outside of Africa.
Currently, Nigeria has 8 oil-producing states that are fully functional, the majority of them are from the Southern Region comprising of South-South and South East.
Nigeria gets most of its oil from those 8 states in a large quantity, we have other states that have crude oil but are not yet being explored to full capacity but 80% of crude oil explored in Nigeria comes from Delta State, Bayelsa, Akwa Ibom and also Rivers State.
List Of Oil Producing States In Nigeria
Below is the list of oil-producing states in Nigeria:
1. Akwa Ibom State
Nigeria explores the largest percentage of her crude oil from Akwa Ibom with at least 30% of Nigeria's crude oil daily. With such an amount, it is expected that Akwa Ibom must be one of the richest states in Nigeria.
Akwa Ibom state is also the most developed state in Nigeria. The state was founded on the 23rd of September 1987 and is located in the South-Southern region of the country. As an oil-producing state Akwa Ibom is among the Niger Delta States.
2. Delta State
The second on the list of oil producing states in Nigeria is Delta State. Nigeria derives at least 22% of crude oil from this state daily.
Delta state just like others is also among the Niger Delta states and it is also located in the South-South region of the country with a population of over 5 million people. Delta State is the second-largest oil-producing state in Nigeria.
The state has a crude oil refinery in Warri which is one of the most developed cities in the state. The people of Delta State are known to be into agriculture and commerce thrive well in the state.
3. Rivers State
Initially, Rivers state was the largest oil-producing state in Nigeria before Akwa Ibom took over the spot, now Rivers state is the third-largest oil producer in Nigeria.
The state produces up to 21% of crude oil in Nigeria daily and it also has the largest crude oil refinery in Nigeria, Rivers state is also one of the richest states in Nigeria and the capital city Port Harcourt is one of the most developed cities in Nigeria.
4. Bayelsa State
When mentioning the largest oil-producing states in Nigeria the list will never be complete without Bayelsa State, Bayelsa State alone produce up to 18% of the daily crude oil in Nigeria.
This state was among the first sites where crude oil exploration started in Nigeria. It has a population of close to 2 million people and is also located in the South-South region of Nigeria.
Read Also: The 10 Biggest Churches in Nigeria
Yenagoa being the capital city of this state is faced with various degrees of oil pollution and due to oil spillage the aquatic animals in the state waters have been massively affected, this has also caused a lot of rift between the government and the inhabitant of the state.
5. Ondo State
Ondo state is located in the South-Western region of Nigeria with Akure being the capital city. This is a calm city that also is among the oil-producing states in Nigeria.
The state was founded in 1976 and has over 2.5 million population, it is a state rich in crude oil and other natural resources like bitumen which makes it the largest supplier of tar and bitumen in Nigeria.
Ondo state produces up to 3.8% of Nigeria's daily crude oil, never forget this state is also one of the most beautiful states in Nigeria.
6. Edo State
Edo State contributes a fraction of the crude oil being refined in Nigeria and it gives up to 2% quota to Nigeria.
The state has up to 3.5 million inhabitants and the capital city is Benin. Edo state is rich in culture and tradition, has many artifacts which makes it one of the top spots for tourists.
The people of Edo are professionally farmers and traders, the state also has a lot of historical facts which is being studied in many universities around the world.
7. Imo State
Imo State is located in the South Eastern region of Nigeria, it is one of the oil-producing states in Nigeria, the state is also blessed with abundant natural resources like zinc, lead, limestone and clay.
Nigeria derives up to 1% of its oil from Imo state and the state is doing well in terms of developments.
8. Abia State
Another oil-producing state from the eastern region of Nigeria is Abia State. Abia State contributes a little quota of 0.68% crude oil daily to the Nigerian economy.
Abia state capital is Umuahia and it also has a popular city named Aba, Aba is known to be the spot for commercial activities in Nigeria, the city is filled with local producers of shoes, textiles, leatherwear and bags e.t.c.
Read Also: Richest Igbo Men In Nigeria (Top 10 Ranking)
Conclusion
The states listed above are the major oil producers in Nigeria, they have been the pillar holding the country's economy as Nigeria is dependent on crude oil and natural gas.
Other states which are known to have crude oil but not being fully explored are Lagos State, Anambra State, Ogun State and Cross River State.