The 10 Highest Earning Creators on OnlyFans 2023
Do you want to know the top 10 highest earning creators on OnlyFans? OnlyFans is one of the leading subscription content platforms. It stands out because its biggest generator of income is adult-related content, which has made a lot of people wealthy thanks to its thousands of interested parties.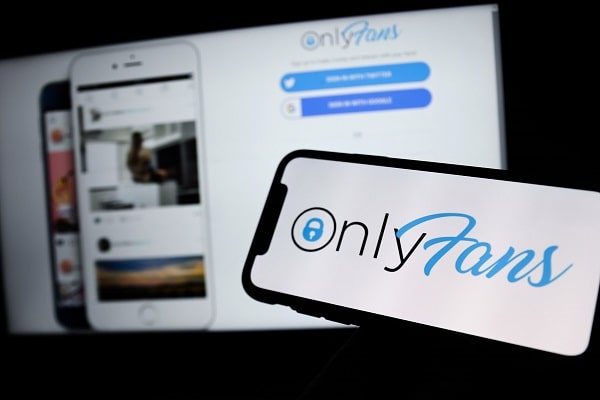 All this success is due to the efforts made by content creators taking their time to satisfy their loyal subscribers; fulfilling their desires, fetishes or fantasies in exchange for monthly fees that have led them to earn a lot of money. And here I will reveal to you who earn the most money with OnlyFans.
Who Earns More Money with OnlyFans?
If you are interested in creating a profile on Onlyfans, I invite you to take a look at this Top 10 people with the most subscribers on onlyfans. I start the list with position number 10, and you will wonder why? I wanted you to see the increase in income as you climb the leaderboard. That will surely motivate you to create your OnlyFans account.
10. Jem Wolfie
The Australian influencer of the fitness world, after the closure of her Instagram due to problems with the policy of said application and definitely joining Onlyfans, is ranked on the 10th position of the highest earning creators on OnlyFans thanks to the fact that she has 108 thousand subscribers on her fanpage, which generates almost $1 million monthly. With a 5 USD subscription, subscribers can enjoy hot photos showing off her sexy body in all its glory.
Read Also: The 10 Most Valuable Consumer Brands In The World
9. Megan Barton Hasson
The sexy-blonde model of European origin, specifically from Great Britain, delights us and shows her multiple operations within the platform in a sensual way. With a $24.99 subscription to her channel, she shows off her curvaceous body in swimsuits, lingerie, and more, giving her followers the best angles of her. She has more than 1.7 million subscribers which brings her more than 1.06 million dollars per month.
8. Safaree Samuels
The famous rapper and television presenter, also the husband of one of the members of this list, Erica Mena, shows that the work can be done as a couple, and it is quite productive since his page has a kind of program, within the platform, broadcast every night at 9 pm called "The World of Safaree"
In order to enjoy both its program and its photos and videos, you must cancel a 15 USD subscription. With this channel, the American rapper earns 1.91 million dollars a month and has 2.3 million followers.
7. Pia Mia
This singer and actress from Guam have a quite playful profile in which she offers naughty things that satisfy the wishes of her users, including photos and videos. This brings Pia a monthly profit of 2.22 million dollars and she currently has around 6.2 million subscribers and without any payment to enjoy her content.
6. Erica Mena
The famous former model has followed in the footsteps of her husband Safaree. She has created a profile that has 5.3 million followers, which leave her a monthly profit of 4.49 million dollars for her content considered category X, noting her fabulous curves and her spectacular Afro-descendants.
5. Mia Khalifa
The controversial adult-actress from Lebanon who gave people something to talk about for a long time continues to do her thing within Onlyfans and she is one of the highest earning creators on OnlyFans, since she has a profile of 22.7 million followers. This girl earns around $6.42 million per month from her sexy, nude and unfiltered content for $12.99 per month.
4.Tyga
The rapper of Jamaican-Vietnamese origin is also not far behind and decides to launch himself to fame on this platform, his is one of the most expensive subscriptions on this list, 20 USD per month. Apart from showing his music, the boy also exhibits his body, including private parts. This has earned him around $7.69 million and he has 21.8 million followers.
What are the best OnlyFans accounts?
We saved the best for last and based on what these people earn on OnlyFans, I present to you 3 of the best Onlyfans accounts.
3. Cardi B
This famous American singer who is only 29 years old earns the third place thanks to her 81.7 million subscribers. The amount of monthly income from her is incredible; which range from 9.34 million dollars. To subscribe to his content you have to pay 4.99 USD which is quite little and he only publishes intimate and personal content.
Read Also: The 10 Richest Rappers In The World
2. Bella Thorne
Positioning herself in the 3rd spot of the highest earning creators on OnlyFans, this young North American is not far behind in terms of earnings, the actress, singer and film producer has a subscription to her page of 9.99 USD in which she has just over 24.3 million subscribers.
She publishes nude and XXX-style content, both photos and videos, leaving behind the image of a good girl that her work done at the hands of Disney had given her. Bella earns approximately 11 million dollars a month thanks to her loyal fans.
Who is the person who earns the most on OnlyFans?
You could already see 9 of the 10 people with the most subscribers and with the most earnings on the platform, but who is the person who earns the most on Onlyfans? The place of honor is earned by Angela Renée White.
1. Blac Chyna
The American model and businesswoman Angela Renée White is positioned as the person who earns the most on Onlyfans. To have access to her content, you must pay 19.99 USD as a fee, her profile has 16.2 million subscribers and 151 publications.
Her content is X-rated, of which its tendency to satisfy fetishes, mainly of her feet, in videos and photos, can be highlighted. Her earnings are around 20 million dollars a month.
Conclusion
If after seeing the figures that these creators earn in Only Fans you want to become one of them, just try it! With a good profile, quality content and a good marketing strategy it can be profitable for you and you could even earn millions of dollars.
Read Also: The 10 Worst Presidents Of The United States
Of course, I must emphasize that the profiles that earn the most within the Onlyfans platform are those aimed at creating adult-related content, where the body is shown and without filters. Also, those that are in very good condition and cared for in general like celebrities, which gives us an idea of ​​what type of content OnlyFans users like.