How To Block GT Bank ATM Card In Nigeria 2023 [Quick Guide]
Learn how to block GT Bank ATM card in Nigeria. Misplacement or theft of ATM cards can be such a heck of a problem, a stolen card is an emergency situation that requires urgent inference and attention of the bank officials. Alarming your bank and having them block the card immediately is a wise action to take.
Blocking a GT bank ATM card can be done within a short amount of time as GT bank has made the process quite easy to do.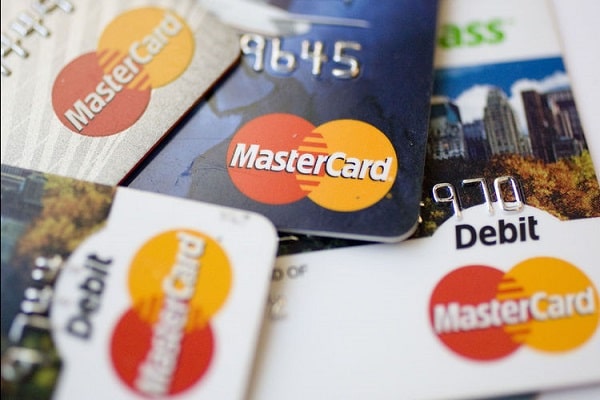 There could be different reasons to why you would want to block your ATM card.
It could either be the ATM card has been stolen or if it has gone missing or even worse, it could be that you noticed a transaction that wasn't done by you, then you should know that it is time to block your card.
Ways To Block Your GT Bank ATM Card
One method most banks use in blocking an ATM card is the analog hot-listing technique, which requires a person to go to the nearest bank and queue and after along time of waiting at the queuing line you would be asked to do a lot of paperwork I.e filling of forms with your complaint and all these takes a lot of one's time.
Read Also: Banks That Do Western Union In Nigeria [Top 10]
But GT bank an advanced technological bank has created different channels of blocking your GT bank ATM card and these methods includes;
SMS
USSD code
Online banking
Through customer care service
Requirements To Block Your GT Bank ATM Card On A Mobile
The following are the necessary things you need to successfully block your GT bank ATM card.
A mobile phone number registered to your GT bank account
GT bank transfer pin
A good network signal
Blocking A GT Bank ATM Card Through SMS
It is quite convenient to block or hot-list your GT bank ATM card through SMS. The process requires you to:
Send hot-list ( account number ) to 08076665555
The SMS must be sent from the phone number that was used to register the card, SMS charges will apply.
After sending the SMS, you will receive a confirmation message from GT bank that your ATM card has been blocked and locked. And that is all partaking to blocking your ATM card through SMS.
Blocking A GT Bank ATM Card Through USSD Code
Another stress-free method is using the USSD code. As stated by GT bank, customers could use their *737# pin and this will aid in the blocking of your ATM card, all you have to do is:
Dial *737*51*74# from any mobile phone number with an accessible network signal
Enter the phone number you used in registering your account
Put in your 737 pin
This will instantly lock your account and block your ATM card, as you won't be able to make any transactions including transfers.
Blocking A GT bank ATM Card Through Online Banking
You can also use the online banking method to block your GT bank ATM card with the following procedures listed below;
First, to use the online banking method you should be enlisted through your bank details in your bank form
Then you log in to GT bank online banking portal www.gtbank.com, input your actual details, like your username and correct password
Proceed to clicking on the menu button to select "cards and cheques"
On the left side of the menu, click on "cards"
Click next on "card hot-list"
Input the ATM card number
Give your reasons for hot-listing the card
Provide answers to the security questions asked
Click on continue
Input your token code
Complete the process by clicking on continue.
Your GT bank ATM card should be blocked instantly after following the entire process
Blocking A GT Bank ATM Card Through Customer Care (Card Calling)
Another instant and fast method of blocking your ATM card is by contacting the GT bank card calling service with their number though depending on the type of loss of the card, which is quite simple and straightforward.
01-4480000, 08039003900 , 0700GT connect are the numbers to call if you want to deactivate your GT bank ATM cards and it would be done immediately.
For customer care service, call 070048666323
For debit cards and credit cards call +234-1-4480027.
Conclusion
In conclusion, it has become so easy and fast to block your GT bank ATM card using any of the methods that has been listed above. Below are some security tips to consider to protect your bank details.
It is advisable to memorize your card pin and not write them down as it is not safe to expose.
When making any transactions with your ATM card through any P.O.S (point of sales) always guide/shield your pin
Do not be ignorant to the fact that fraudsters could use similar bank websites, so always check the URL carefully (http://)
You could always log in to GT bank websites directly www.gtbank.com
Contact customer care once you notice any absorb transactions
Always change your banking log in and card details, and create strong passwords for them
Always check your bank account statement to make sure it only shows the transactions you made.
Read Also: Top 10 Best Banks In Nigeria Currently (Updated List)
Note that no bank officials or companies like Visa, Verve or MasterCard would ever contact you for your personal information or your card information so always be careful.