The 7 Most Beautiful Airports In The World
We reveal to you the most beautiful airports in the world. Airports are places of passage; spaces where people hardly stop unless they are waiting for their next flight. Everything in airports is functional, although, contrary to what it may seem, there is room for art and aesthetics. In fact, there are airports that are, in themselves, masterpieces and are designed by some of the most important architects of their time.
In this article, we show you the most impressive airports in the world; those that will undoubtedly make you stop on your way to the boarding gate to admire their beauty.
The 7 Most Beautiful Airports In The World
#1. Lyon Airport (France)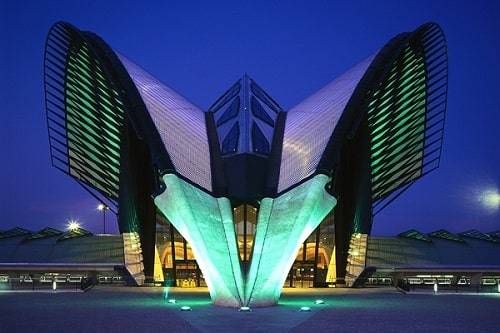 Also known by the name of the author of The Little Prince, Saint Exupéy, Lyon Airport is undoubtedly one of the most famous in the Gallic country. Especially for its high-speed train station whose signature could not be more Spanish: Santiago Calatrava. A controversial and controversial architect where they exist but who, without a doubt, in the design of this station hit the nail on the head. Its architecture, round and weightless at the same time, tries to reproduce the flight of a bird. Undoubtedly, the best-known image of this airport and a regular one in any contemporary architecture manual gives no doubt, it is definitely one of the best airports in the world.
#2. Changi Airport (Singapore)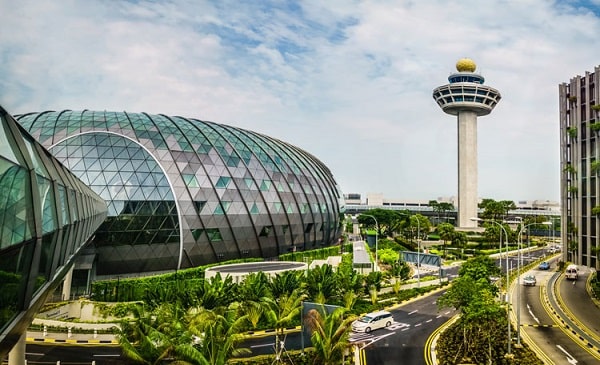 For many the most beautiful airport in the world. It is, in fact, so impressive that many who travel to Singapore explore it as if it were just another tourist destination. And it is not for less since in it you can enjoy cactus and orchid gardens, game rooms, swimming pool, play area, slides, hotels, kinetic sculptures and much more. But without a doubt, its most memorable space is the Jewel terminal, where you will be impressed with the monumental indoor waterfall, the largest in the world.
#3. Dubai International Airport (United Arab Emirates)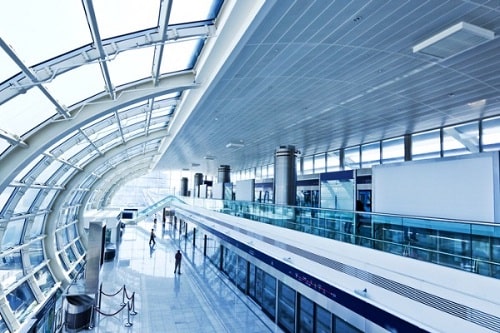 Dubai is itself a symbol of monumentality and exhibitionist waste. Its airport, in this sense, could not be less. Designed by French architect Paul Andreu, it is so well equipped that it seems like a city in miniature. And it is that in it, in addition to the typical restaurants and McDonald's, you will find palm trees, fountains, Zen gardens, showers, relaxation areas with spas, swimming pools, saunas, gyms and even wineries. And all this without counting its nothing more and nothing less than 10,000 square meters of stores waiting to receive you. The best definition of Asian luxury!
#4. Barajas Terminal 4 (Madrid)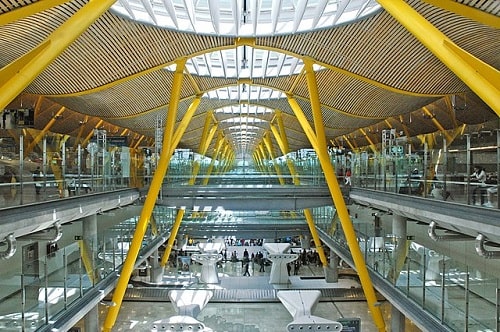 Probably (with the permission of Bilbao), the most beautiful airport in Spain. Well, it is not exactly an airport, but a terminal separated by two kilometers from the other three that make up the airport complex. Its undulating forms, as well as the supporting columns, create an unrepeatable impression. In fact, its design was awarded the 2007 International Architecture Awards given by The Chicago Athenaeum architecture and design museum. There is nothing!
#5. Denver International Airport (United States)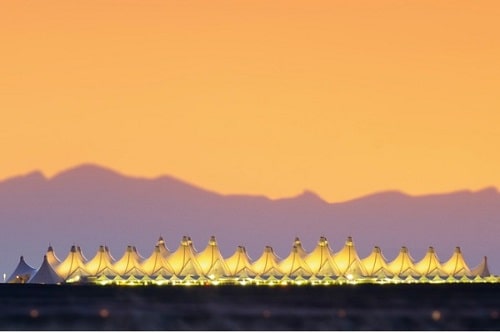 The airport in this town in the state of Colorado is one of the most peculiar. First, for its design topped by peaked structures that certainly recall the teepees of Native Americans. A fact that gives this airport a unique skyline in the world, especially when viewed with the Rocky Mountains as a backdrop. In addition, it has a handful of conspiracy theories behind the most curious and fun. A plant with a supposed swastika shape, interior murals full of symbolism and even the hypothesis that it is located an entrance to an underground palace of Freemasons. That is if they are high-flying theories!
#6. Baku International Airport (Azerbaijan)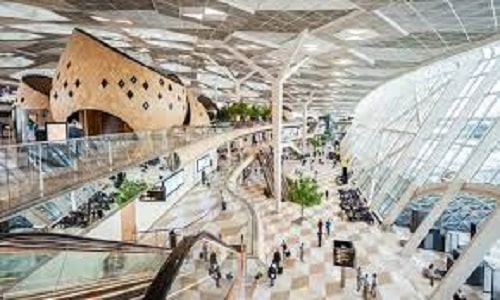 Also known as Heydar Aliyev International Airport, this nearly 70,000-square-meter airport is an ode to modernity and interior decoration. Designed by the Autoban studio, it has wanted to give a return to the traditional concept of the airport. Thus, compared to the uniform, repetitive and empty expanses of traditional airports, the airport in Baku presents a friendly, curvilinear space with welcoming color tones. Its bulb-shaped interior constructions stand out, which have been designed to bet on a concept of a livable and humanized airport. Without a doubt, a different airport.
Read Also: The 20 Safest Airlines in the World (AirlineRatings)
#7. Madeira Airport (Portugal)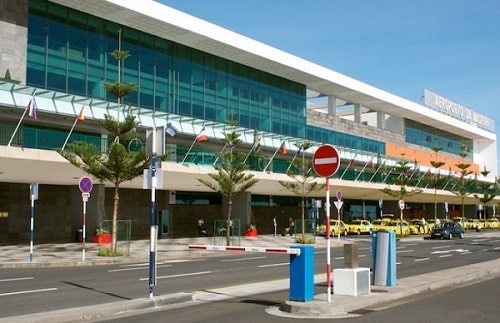 An airport with the particularity of receiving "Cristiano Ronaldo" as its second name. It is not for less, given that the footballer is today the most universal Madeiran. Madeira airport also has another peculiarity: it is one of those with the most curious architecture. The landing strip was lengthened supporting this new section on strong pillars over the sea. An approach that, although it is devoid of the aesthetics of other airports, makes the saying that what is beautiful is what is functional a reality. This architectural solution favors that, on occasions, there are crosswinds; something that, sometimes, causes landings with moments a little heart: as much as a goal from Cristiano in a Champions League final!