The 10 Most Beautiful Cities In Africa – Updated
Want to know the most beautiful cities in Africa? Africa is seldom mentioned when the topic is on tourism but believe me, Africa is the best place to be. In this article, we will expose to you the list of the most beautiful cities in Africa.
Why is Africa so little mentioned as a tourist destination? We do not know! Beyond the negative and yellow news, we can find several African countries full of contrasts, with an enviable nature … Imagine that even the Seychelles are in Africa! These have the most beautiful beaches in the world. But the surprises of this continent do not end there: it also has the largest desert in the world! What other surprises will the cities of Africa have in store for us? Continue reading!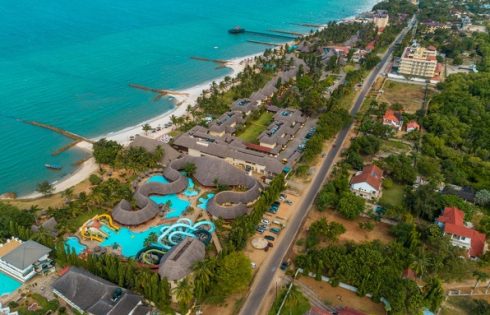 Top 10 Most Beautiful Cities In Africa
Cape Town, South Africa
Cairo, Egypt
Tunis, Tunisia
Nairobi, Kenya
Luanda, Angola
Marrakech, Morocco
Dar es Salaam, Tanzania
Algiers, Algeria
Accra, Ghana
Yaounde, Cameroon
1. Cape Town, South Africa
Cape Town, being so multicultural and a city that is characterized as the largest destination for immigrants and expatriates in South Africa is rated as the most beautiful city in Africa, it is one of the most famous cities in Africa. Its main attraction is the Lion's Head mountain, which is curiously said to be shaped like a lying lion.
Also, Cape Town has beautiful beaches, there are several options depending on where you are, however, the most recommended are Clifton Beach and Camps Bay Beach. Its strong wind will make it an excellent experience to practice all kinds of water sports! And not to mention the sunsets, a true spectacle of colors.
It is a perfect city for those who enjoy being outdoors and doing activities in nature. The best way to get around this city to its essential places is by taxi or using the popular Uber application, although it can be somewhat expensive.
2. Cairo, Egypt
Do you like antiques, history and culture? It is unlikely that you will discover all the singularities of Egypt on a single occasion because it is full of contrasts and cities that are very different from each other, but with great archaeological value. This time we will talk about Cairo, the city that receives the most visitors every year.
Located on the banks and islands of the Nile River, south of the Delta, it is the largest city in the Arab world. This city, which came to be ruled by 31 dynasties in the past, had as many women as men in power. The best known is Cleopatra, but there were also others that are important to Egyptian history today.
What can you expect from Cairo? The oldest stone structure in the world, built in 2650 BC. The Step Pyramid of Djoser, believed to have laid the foundation for the construction of the iconic Egyptian pyramids. The latter, despite being one of the elements most analyzed by experts, remains unknown. In fact, until recently they were believed to be pharaonic tombs (although no sarcophagus has been found).
However, in recent months a new theory has been around about this set of pyramids. According to new research, they are a large electric power plant. Is it true? Would the Egyptians have knowledge about this form of energy? There are still questions to be resolved, but the evidence points to the fact that, among other things, dolomite was used for its construction, a material known worldwide for multiplying electrical conductivity. This new find is wonderful!
Another fact that supports this theory is that the pyramids are located exactly on underground rivers, which were probably the sources of energy. What do you think? While the great mystery is being solved, we invite you to know other places to see in Cairo!
Read Also: Top 10 Most Beautiful Cities In Egypt
3. Tunis, Tunisia
Now we go to the cities of North Africa! Tunisia is one of the cities in Africa that combines fortified medinas with mosques, desert and beaches. It is ranked as the most beautiful city in North Africa and made it on the list of Africa's most beautiful cities. This city can be a different destination, although the entire Tunisian Republic is actually a spectacle.
In Tunisia, you can take the opportunity to visit a museum with more than 100 years of history, the Musée National du Bardo, whose entrance cost is 11 TND. Or you can also go to the Medina of Tunis, which since 1979 was named a World Heritage Site by Unesco. Do you want to cool off from the heat and get away from the hustle and bustle? Go to Belvedere Park or Habib Thameur Garden! Don't miss out on seeing all its emblematic sites in Tunisia!
4. Nairobi, Kenya
Tourism in the cities of Kenya is a great incentive to travel to the African continent. For example, don't miss Nairobi, also called Green City in the Sun or the Safaris Capital of Africa. It is a destination that will please you because it is full of wild nature and great nightlife! Nairobi was founded in 1899 by the British and today it is one of the fastest-growing cities in Africa economically and politically.
In the center of Nairobi, you can walk freely and quietly, while for other areas it is best to travel by taxi. Nairobi is waiting for your arrival! Of course, take a look at its landmarks like Nairobi National Park, Langatta Giraffe Center, and the Daphne Sheldrick Orphanage. Giraffes, elephants, buffalo, lions, leopards and panthers are waiting for you!
5. Luanda, Angola
The first thing you should know about Luanda is that it is considered the most expensive city in the world, even above European capitals. This metropolis was founded under the name of São Paulo da Assunção de Loanda by the Portuguese nobleman and explorer Paulo Dias de Novais. Today it is the main economic port of the country.
Now, although the cost of living in Luanda can be high, you can also find fabulous options for sightseeing. In fact, Luanda is one of the cities in Angola that you should not miss the opportunity to visit. Also, don't forget to try the typical Angolan cuisine in one of its most exclusive restaurants!
You can get to Luanda by plane, this city has a high number of international connections, despite the fact that tourism is quite low. Before landing or once you are in the city proper, you will see that they are working hard on the construction of large buildings that will serve as homes and offices. It is a city that is regenerating and modernizing! You also have the option of getting around by taxis or minibus, a transportation system that the government is trying to expand.
6. Marrakech, Morocco
Marrakech is one of the most touristic cities in Africa and also one of the most beautiful cities in Africa. It has a different and unique vibe, here you will breathe an even elegant air, full of history and you will taste succulent Moroccan gastronomy. Marrakech is divided into two: the center with the great Medina or Old City and the ville nouvelle or New City.
Between one side and the other there are different forms of government and even in the great Medina alcohol is prohibited. So keep these particularities in mind so that you don't come across as rude! However, both parts of the city have in common that their buildings have a marked red-ocher hue, the natural color of the local earth.
What can Marrakech offer? Magnificent sites such as the Bahia and Dar Si Said Palace, Jamaa el Fna Square, the Suks Quarter and the Ben Youssef Mosque and Madrasa. But these are just some of the essential places to see in Marrakech, know them all!
Read Also: Best Tourist Destinations In Nigeria and Their Location
7. Dar es Salaam, Tanzania
Dar es Salaam, or the House of Peace, is one of the most developed cities in Africa. Tanzania, in particular, as it is the main port and the center of economic and educational activity. It is also rich in minerals and agricultural products. This port was founded by Sultan Majid of Zanzibar in 1862.
This is one of the cities in Africa that you can visit through the National Museum of Dar es Salaam, which has been open to the public since 1940 and tells the story of this small fishing village that managed to become a busy city. If you visit this city on foot, you will find a varied architecture, where Islamic and South Asian elements predominate.
From Dar es Salaam we suggest you visit the Askari Monument, its botanical garden and the Makumbusho Village Museum. Do you want more adventure and adrenaline? The best alternative is to go on a safari in Mikumi National Park and Selous Game Reserve.
8. Algiers, Algeria
Major cities in Africa have it all but if Algiers is proof of it! Called Algiers la Blanca, it is one of the most romantic Arab cities. And it is that its bright white buildings and French colonial-style avenues give it a dreamy touch!
The part known as the Old City in Algiers was named a World Heritage Site by UNESCO in 1992 and is full of labyrinthine alleys. Similarly, it has buildings that are spectacular in terms of their architecture, among them the Church of Our Lady of Africa, a mixture of Roman and Byzantine styles; the Ketchaoua Mosque, which is influenced by Muslim and Byzantine art. You will absolutely love it!
9. Accra, Ghana
Accra means "ant" and refers to the Ga-Adangbe people for their migratory and martial qualities, it is one of the cities in Ghana responsible for the national manufacturing capacity and also one of the most visited by tourists. This city has colorful markets and vibrant nightlife. And it is even one of the cities in Africa with the lushest beaches!
But not only that, but its economy based on construction, transport and financial services has allowed it to be one of the most modern cities in Africa. What can't you miss on your visit to the distinctive sites of Accra? The National Museum of Ghana, WEB Du Bois Memorial Center, Seaside Jamestown and the Artists Alliance Gallery. All this while you hydrate with coconut water, which they sell in different street stalls throughout the city!
10. Yaounde, Cameroon
Another of the most visited cities in Africa that cannot be missed on this list is the City of the Seven Hills or Yaounde. Located in the heart of this territory, it was founded in 1888 by German merchants! You can get there directly by plane, however, the most natural entrance is through Douala and then by land to Yaounde.
Any visit will begin in central Yaounde, the nerve center, where the Central Market, John F. Kennedy Boulevard and Ahmadou Square are located, places of interest in this city that stand out in any tourist guide. And if what you are looking for is to have a panoramic view of the city, we recommend that you go up to the hill of Febe (Mont Febe).
We have already visited the most populated cities in Africa and some others with less population density! But all with something in common: a very distinctive architecture, bright colors and people full of a marked cultural and religious heritage.
Read Also: 10 Oldest Buildings In The World And Their Locations
What was your favorite? Do you think we missed mentioning any other African city? Air your views via the comment box.