Recognition of Foreign Degrees in Germany [Necessary Details]
The procedures for recognizing foreign degrees in Germany involve a whole series of investigations, documentation, requirements, costs, among other resources for applicants, to finally validate their professional qualifications before potential employers. 
If you are in the process of searching for employment in Germany or wish to continue your studies in this destination, but you have an academic degree issued in a foreign country, the homologation or recognition of said degrees could be an essential step to validate your studies in an official and equivalent manner. to the German grading system.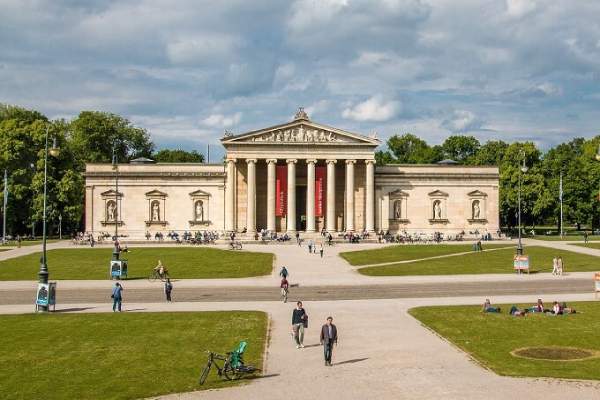 Through this article, we will review the main points that you should not lose sight of if you are processing the recognition of foreign degrees in Germany or starting a "homologation process".
Without further introduction, let's start by clarifying… 
What is the recognition of foreign degrees in Germany?
The degree recognition process in Germany, also known as homologation or equivalence evaluation, is a procedure through which the competent German body examines your professional qualifications obtained abroad, within a certain professional field, and, depending on their bases, determines whether they are comparable or present differences with local qualifications and vocational preparation systems.
If the qualification is considered to be equivalent to the German one, the approval will be successfully approved.
On the other hand, if during the recognition of foreign qualifications, the body in charge of carrying out this examination finds notable differences, the following decisions depend on the type of professional role you occupy. 
Generally, the competent German authority grants the professional an "equivalence test" to compensate for the distinctions and approves part of it. 
What professions require recognition of foreign qualifications in Germany?
As we have previously mentioned, the homologation process will be essential as a requirement to practice a profession in Germany or continue studies in a specific area, precisely depending on what the title of this profession is.
To better understand the process of recognition of foreign qualifications in Germany, it is first necessary to know if your profession really depends on this recognition.
In Germany, all regulated professions require qualification recognition to grant foreign professionals permission to freely practice their profession.
Regulated professions that depend on this recognition are found in areas such as:
Medicine
Nursing
Advocacy
Pharmaceutical
Psychotherapy
food chemistry
Teaching
In short:

Without recognition of your professional qualifications in these fields, you will not be allowed to fill a job in Germany in these professions in the same way as you would in your home country.
On the other hand, there are also "partially regulated" professional profiles, such as that of the engineer and the architect.
This means that such professionals can apply for jobs and work in Germany without their foreign qualifications being recognised, but they do not have the right to use the professional title.
For example, even if you have a degree or academic distinction such as a bachelor's degree, master's degree or doctor, its use will not be validated at the time of presentation, but you will be able to develop the requested professional activity in the event that an employer decides to hire you.
Which professions do not require recognition of foreign qualifications in Germany?
If your profession does not fall within any of the areas we previously saw on the list, good news! It is likely that you will not have to go through this procedure and you will be able to expedite your procedures to work or study in Germany without so many prerequisites.
Even so, it is best to make this query directly to the body in charge: you can find out more on the website of the German Ministry of Education and on the Recognition of Professions page (Berufliche Anerkennung).
Steps to obtain recognition of foreign degrees in Germany
In case you have determined that your professional qualifications require homologation, let's see what is the procedure you must follow to obtain this recognition:
Find the competent authority
Germany does not have a single procedure for officially recognizing a foreign degree as a German degree. The approval and recognition of school, professional and university qualifications for further study or for the purpose of working in Germany is generally the exclusive responsibility of the German authorities of the corresponding state.
You must locate the relevant authority according to your particular case.
Given the complicated federal structure of Germany and the large number of institutions on which the homologation and recognition of degrees depend, there is an official German government page to inform about the procedure. 
However, to explain it in a summary and simple way: the authority responsible for the recognition of your qualifications at a professional level depends on your profession and of course, on the German city and state where you plan to carry out your professional or academic activity.
For example, if your plan is to work in Berlin in the field of medicine, the medical authority in Berlin will be responsible for your recognition procedure.
This can be a complicated part of the process, but there are multiple advisory services focused on identifying the competent authority and answering any questions related to the recognition procedure.
Send the approval request to the competent authority complying with all the requirements
Once you have found the organization with which you must manage this process and you have clarified your particular doubts, it is time to send them the request for recognition.
The list of requirements, specifically documents requested by particular authorities to carry out this procedure, are subject to change, so you should seek advice promptly.
For reference, most authorities will generally require you to complete and sign application forms, present official identification, CV, degree and qualifications, evidence of any other complementary academic training, evidence of work experience, etc.
All these documents must be certified and translated into the German language.
Wait for the results
This process can take around 4 months where the responsible authority takes the responsibility of comparing your qualifications with the reference position.
At the end, they will issue a resolution on whether you obtain full collection, if no notable differences are found.
In case the authority finds relevant differences, you will receive "partial recognition" and you will have to comply with another series of particular requirements in case you want to jump to full recognition.