The 35 Largest Countries in Europe [Area Based]
In today's article, we have listed the top 35 largest countries in Europe. The European continent has an area of ​​more than 10 million square kilometers. This makes it the fourth largest continent on the planet behind Asia, America, and Africa.
Russia has an area of ​​17 million km², a size larger than the continent itself. This is because Russia belongs to both Europe and Asia (known as a transcontinental country). About 25% of the Russian territory is in Europe and the remaining 75% is in Asia.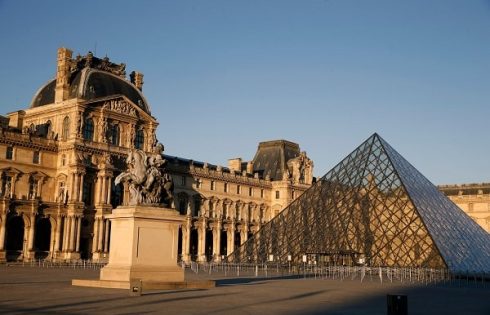 The natural border between Europe and Asia is found in the Ural Mountains.
Read Also: The 15 Largest Countries in the European Union
The Largest Countries in Europe
| S/N | Country | Area (in km²) |
| --- | --- | --- |
| 1. | Russia | 17,098,242 |
| 2. | Kazakhstan | 2,724,900 |
| 3. | Turkey | 783,356 |
| 4. | France | 643,801 |
| 5. | Ukraine | 603,550 |
| 6. | Spain | 505,370 |
| 7. | Sweden | 450,295 |
| 8. | Germany | 357,022 |
| 9. | Finland | 338,415 |
| 10. | Norway | 323,802 |
| 11. | Poland | 312,685 |
| 12. | Italy | 301,340 |
| 13. | United Kingdom | 243,610 |
| 14. | Romania | 238,391 |
| 15. | Belarus | 207,600 |
| 16. | Greece | 131,957 |
| 17. | Bulgaria | 110,879 |
| 18. | Iceland | 103,000 |
| 19. | Hungary | 93,028 |
| 20. | Portugal | 92,090 |
| 21. | Azerbaijan | 86,600 |
| 22. | Austria | 83,871 |
| 23. | Czech Republic | 78,867 |
| 24. | Serbia | 77,474 |
| 25. | Ireland | 70,273 |
| 26. | Georgia | 69,700 |
| 27. | Lithuania | 65,300 |
| 28. | Latvia | 64,589 |
| 29. | Croatia | 56,594 |
| 30. | Bosnia and Herzegovina | 51,917 |
| 31. | Slovakia | 49,035 |
| 32. | Estonia | 45,228 |
| 33 | Denmark | 43,094 |
| 34. | Netherlands | 41,543 |
| 35. | Swiss | 41,277 |