Top 10 Android Emulators For Your PC
Need to install an android app on your computer but you do not know the best Android emulators for your PC? It is common for numerous users of the operating system known as Android to search the networks for news and opinions about the most outstanding and recommended emulators of the moment, with the purpose of accessing applications and simulating all their features on a desktop computer. 
For this reason, this time we surveyed and invited readers to share their favorites with the aim of generating a list as complete as possible to serve as a reference to be taken into account by those who, today, want to know what they are best android emulators and what characteristics allow them to stand out. 
It should be noted that, as new versions come to light or more modern options emerge, any ranking of favorites usually shows changes, so it is likely that, in the short or medium term, this publication will be extended with technological innovations worth taking advantage of.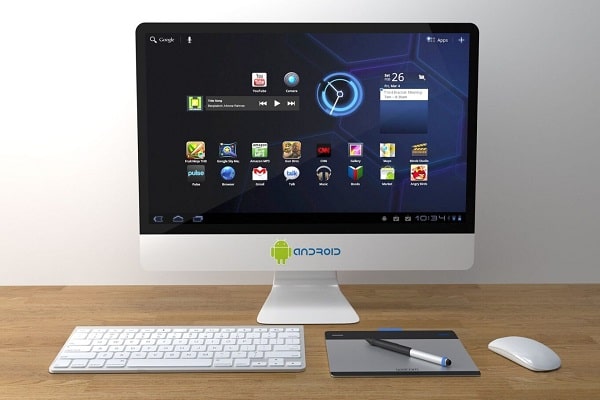 Speed, stability, ease of use, effectiveness and lightness are some features that are valued when choosing one alternative or another, installing it and using it. The condition of free, meanwhile, gives multiple emulators significant popularity.
In the process of searching for the most useful tool, therefore, in the stage prior to downloading and installation, it is advisable to get good advice, collect as much information as possible, compare products and tracking opinions, although, ultimately, the experience of each one will be decisive when drawing a conclusion regarding each Android emulator.
Top 10 Android Emulators For Your PC
1. NoxPlayer
NoxPlayer is accumulating a great deal of praise on the Internet, as noted by reviewing tech-savvy publications, surveys, and forums. Its characteristics say numerous users who have already verified its benefits, make it one of the best Android emulators for those who use Windows.
Among the advantages that make it charming for many people is the possibility of configuring it to suit each one, as well as the controls, easily adapting both the mouse and the keyboard to be able to entertain yourself regardless of the Android game selected.
There are several versions of the operating system to use, thus adding another point in favor. The compatibility with respect to the applications, its speed, the stability of the system, the access to automatic updates when downloading and running the official simulator, and its modern interface make NoxPlayer a highly recommended emulator today.
2. BlueStacks
From the perspective of thousands of users, BlueStacks is at the top of the best Android emulators. It is a free download alternative suitable for computers with Windows installed and for macOS.
With this software (which can be configured to be used in many languages) the creation of test environments with a large number of features is encouraged since it is possible to download all kinds of applications or games, as well as access Android tutorials or make purchases virtually.
Although it is popular, has a good reputation and has a simple user interface, there are those who express their disappointment at the slowness of this option in which, many users assure, the games end up getting stuck. 
Despite this criticism, BlueStacks manages to stand out from other emulators because, for example, it gives you the chance to have games or applications open simultaneously by opening multiple instances.
3. MEmu Play
Those who are looking for the best Android emulators usually check on forums and Internet pages how reliable, useful and recommended it is to use, for example, MEmu. This option available for free, backed by numerous users who benefit from the benefits of MEmu Play when it comes to playing, deserves to be taken into account if you have a computer with Windows as the operating system.
This emulator boots up quickly, looks great, is easy to use, supports tweaking to fit the device it's running on to optimize available resources and works for notebooks, desktops, and even tablets.
The drawbacks, according to comments posted on different websites, are the flaws that lead to frequent crashes, the lack of access to the latest versions of Android, and the advertising present in the free format. 
4. Genymotion
Numerous lists focused on recommending the best Android emulators have some mention of Genymotion in their content. This tool, which is offered in French and English, assures those who tested it and were satisfied, is compatible with the Linux, macOS and Windows operating systems.
In addition to being able to access it for free, you can customize the settings and optimize it in order to make efficient use of resources and have the best possible experience when running it.
It is important to keep in mind that it is not possible to emulate with Genymotion all the features present in real Android devices (although the paid version extends the possibilities with the chance to zoom and screencast, for example), but the applications it supports work mostly fluently and without getting stuck, with an ideal performance even for users who want to try it on computers that are not so powerful in terms of hardware and/or software.
5. KoPlayer
Those who want to take advantage of one of the best Android emulators to play different video games should give KoPlayer a vote of confidence. The simplicity of execution that it offers without requiring a configuration process and its stability are two of its most welcome qualities by users.
With this alternative, in addition to playing without system inconsistencies that threaten the user experience, the option of browsing different Internet sites and downloading applications is opened. Both a gamepad and the mouse and/or keyboard adapt seamlessly to games, while the screen resolution becomes smaller or larger, according to the wishes of each one.
Among the reported criticisms are the tendency to crash, leaving the screen black, as well as there are those who doubt the security of this emulator and prefer other alternatives before KoPlayer.
6. ARCHon
The execution in Chrome of own Android applications is possible thanks to ARCHon. Although it deserves to be on a list that brings together the best Android emulators because it serves work purposes and provides convenience when using a specific mobile phone app on a desktop computer, there are superior alternatives to this product.
It is not possible, for example, to download directly from Google Play and it requires an adaptation for the APK file, as has been detailed on different occasions. Some users also pointed out in forums and articles that, although it offers certain advantages of use compared to other free tools, it has not yet reached optimal performance that provides stability and agility for all games and applications.
Some appreciate that it is exclusive and unconventional but with wide compatibility (it goes well with Linux, macOS and Windows), but others precisely point against the complexity at the configuration level and the demands it has.
7. Andy Android
Among the technological developments that have come to light on a global scale in recent years to feed the Android emulator segment is Andy Android (AndYroid). This option was created so that the benefits of Android can be used extensively and comfortably on a desktop computer, in addition to having the chance to synchronize it on a smart device, it is compatible with both Windows and macOS.
It leaves with a considerable level of satisfaction those who intend to access multiple applications and games on Google Play from a fast and effective emulator. However, there are those who have already tried this tool and criticize the amount of RAM memory it requires, so this aspect works against it when compared to other products of its kind.
As it does not disappoint and excites many, AndYroid has managed to add notoriety and a deserved space within the surveys focused on the best Android emulators.
8. GameLoop
Among the reasons that, for a long time, have led many users of different nationalities to choose and recommend GameLoop are that you don't have to install anything to use it and you don't have to pay, in addition to offering a very simple configuration process.
It is, as noted when collecting comments on the networks, a very good option when it comes to entertaining yourself with games or taking advantage of Google Play apps, but there are issues that make it lose points compared to its competitors. It could surely reach the podium of the best Android emulators if it had greater compatibility with smart devices or desktop computers and if it worked optimally when trying to download apps from multiple sources.
Despite this, the balance regarding GameLoop is positive due to its ease of use, its speed and its comfortable interface, among other benefits to take into account when giving this emulator a chance.
9. Remix OS Player
Remix OS Player has sought to give the best Android emulators a fight by targeting the segment of users who have devices of a certain age that are unable to reach the power and level of resources that other products with similar characteristics require.
In its testing phase, this alternative running from Windows (as a stand-alone window) has seduced many for its ease of use (although criticism was reported for the difficulty of installing it on desktop computers). It should not be forgotten, however, that not all applications are compatible with this emulator: it is, therefore, necessary to use the Google Play Store.
It is an operating system with an attractive interface that has attracted attention for its features (with it you can customize themes and choose the independent windows mode for greater comfort, for example), but its development has already been terminated, losing then visibility and interested in it.
10. LDPlayer
When reviewing the best Android emulators that have emerged in recent seasons, more than one praises LDPlayer. That is why we have included it in this list so that those who wish can vote for this alternative loved by fans of entertainment typical of mobile phones that support multiplayer mode.
This proposal, like most of the emulators mentioned in this publication, has no installation or use cost and offers the possibility of having several applications open simultaneously. This feature is ideal for making the most of your time (and comfortably) while waiting for your turn in a game.
Read Also: The 17 Biggest Social Networks in the World
The constant updates of this emulator, its speed (avoiding crashes or delays in running programs) and the ability to challenge opponents from a desktop computer by controlling actions with the mouse and keyboard bring LDPlayer closer to a large number of fans.