Banks That Do Western Union In Nigeria 2023 [Top 10]
Want the list of banks that do Western Union in Nigeria? In Nigeria today, so many individuals have less knowledge of the banks that deals with western union, as well as the processes involved in the sending and receiving of money through them.
Perhaps you are part of such individuals, then this article is for you. Let's start with the terms and processes of western union.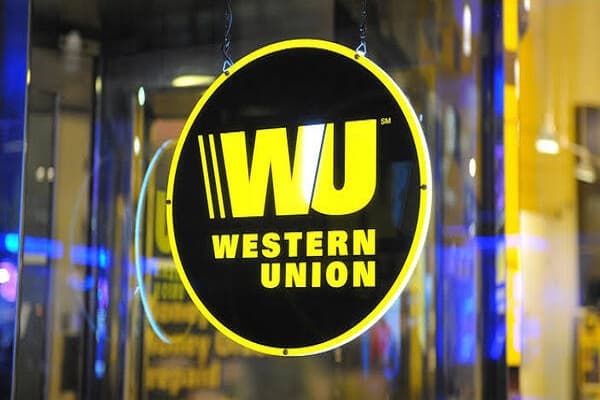 Western Union is an international way of sending or receiving money from any area in different parts of the world. Western Union has been in existence for a couple of years, up to 70 years, and is still very much active.
Read Also: How To Stop Fraudsters From Getting Acess To Your Bank Account Through Your Sim Card
Western Union has now become a convenient way for Nigerians to send and receive money easily.
Why Western Union And What It Is Used For

There are various reasons why Western Union can be the best for you. You would want to choose Western Union as your means of sending or receiving money from other countries, after going through these reasons carefully.
When transferring money to a friend's or loved one bank account from abroad or to abroad, there is always a fee that has to be paid which is quite expensive, but with western union money transfers are often less expensive and you will have the knowledge of exchange rates and fees before any transactions are made.
Also, you would want to choose Western Union because it is not only the fastest but also the easiest and most reliable method of making any form of transaction.
Even in an emergency situation whereby you need to send money urgently western union is also an option available for you to use.
With time it also becomes possible to easily repeat transfers using the western union app or WU.com I.e regular transactions to a bank account through western union will grant you easy access to repeat of transfers from anywhere you are with no stress.

The sole purpose of Western Union is the easy means of moving money from one individual to another or from one place to another anywhere in the world. Western Union has proven to be very useful as its convenient ways of sending or receiving money have made some people's lives stress-free.
The Essential For Sending And Receiving Money Through Western Union.

First and foremost one needs to be aware of the fact that a means of identification is to be provided. Any of the five means listed below will be accepted by Western Union agent banks in Nigeria.
National identity card
International passport
Driver's license
Voter's card
Emergency passport
For Sending
While going to send money, it is advised to go along with extra cash because you will be asked to pay a certain low amount of money. You can then proceed to put in the money you want to send .once that is done mtcn will come up.
For receiving
While For those who want to receive money. After visiting any of the Western Union Agent locations in Nigeria, you would be asked to provide:
Your name
Sender's name
The amount expected
Tracking number MTCN
A government-issued ID
The name of the country the money is from coming
A receipt of your transaction with the MTCN
You will be able to receive your money once every detail has been carefully checked and verified to be correct.
What is MTCN?
MTCN simply stands for Money Transfer Control Number. This is a 10-digit number found in the receipt you get any time you make any kind of transaction via western union. It is also regarded as a tracking number done by western union to allow a person to check for the status of their money transfers, which can also be used to clear the money.
MTCN is required in both the sending and receiving process of western union.
Banks That Do Western Union Payments In Nigeria
When it comes to U.S dollar payments through Western Union. Note that CBN (Central bank of Nigeria) would be contacted if any transaction of more than $10,000 U.S dollars is made, and any transaction that is meant to be sent would be done only in the country and not outside the country.
Any receiver in Nigeria has been withdrawn from any amount that is to be paid with any U.S dollar transaction.
However, there are limited banks and cities that offer only U.S.D transactions in Nigeria. You walking into any of the banks stated below for any of your western union transaction soothe you the stress of any transaction fees as mentioned by the western union officials westernunion.com.
The banks include all branches of:
United Bank of Africa (UBA)
Access Bank
Wema Bank
First Bank plc
Zenith Bank
Fidelity Bank
Eco Bank plc
Gt.Bank (GTB)
Intercontinental Bank
Standard Trust Bank plc
Looking for Cities where banks do western union and U.S dollar payments? Then here is a list of some of the cities for you:
Aba
Abuja
Apapa
Benin city
Calabar
Enugu
Ilorin
Ibadan
Ikeja
Ilupeju
Jos
Lagos
Lekki
Mushin
Onitsha
Owerri
Shomolu
Trade fair
Victoria Island
Read Also: Top 10 Best Banks In Nigeria Currently
In conclusion, Western Union is a trusted method of sending and receiving money, money transfers can be done with either a debit or a credit card.
Generally, Western Union pays you in cash, while in some cases it could be through cheques and in some other cases, it could be the combination of both cash and cheques.