Top 20 Best Hotels in the World 2023 [Brands]
What are the best hotel brands in the world? This article is focused on the best hotel brands in the world which also translate to be the best hotels in the world. The hotel sector was one of the most affected during the COVID-19 pandemic since the flight restrictions greatly influence tourism, as well as the development of new biosecurity measures and the measures created by each government.
According to Brand Finance, brands could lose up to 20% of the accumulated value of the brand, which is equivalent to 14 billion USD, all this is caused because they are forced to cancel reservations and events, affecting hotels financially.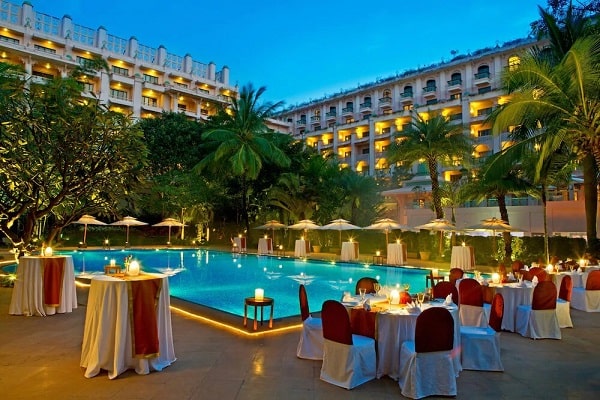 Hotels that have the most rigorous security measures or protocols and that ensure the well-being and a controlled stay without exposure, but with all the comforts, will have more opportunities to offer options for clients or consumers who are looking for a way to live a different experience during the pandemic.
Read Also: The 10 Best Hotels in Africa (Top Picks)
We have to be thankful as the pandemic is no more prevalent as it was in year 2000 and 2001. Nevertheless, most of the hotel brands that have been maintaining their spots as the best hotels in the world are still holding their ranking.
Top 10 Hotel Brands In The World
Here is the list of the best hotels in the world:
| Rank | Hotel brand | Score |
| --- | --- | --- |
| 1. | The Leela Palaces, Hotels and Resorts | 98.40 |
| 2. | Capella Hotels & Resorts | 97.82 |
| 3. | The Red Carnation Hotel Collection | 97.54 |
| 4. | Oetker Collection | 96.77 |
| 5. | Oberoi Hotels & Resorts | 96.46 |
| 6. | Six Senses Hotels Resorts Spas | 96.35 |
| 7. | One&Only Resorts | 95.31 |
| 8. | Taj Hotels Palaces Resorts Safaris | 95.20 |
| 9. | Auberge Resorts Collection | 95.16 |
| 10. | Raffles Hotels & Resorts | 95.03 |
| 11. | The Peninsula Hotels | 94.92 |
| 12. | Aparium | 94.72 |
| 13. | Rocco Forte Hotels | 94.50 |
| 14. | Viceroy Hotels & Resorts | 94.45 |
| 15. | Rosewood Hotels & Resorts | 94.29 |
| 16. | Montage Hotels & Resorts | 94.09 |
| 17. | Mandarin Oriental | 93.85 |
| 18. | Shangri-La Hotels & Resorts | 93.65 |
| 19. | Banyan Tree Hotels & Resorts | 93.20 |
| 20. | COMO Hotels and Resorts | 93.14 |