The 10 Best Chess Players In History
Establishing a list of the best chess players in history is a task that many experts and organizations usually face. Over time, chess has had great players who have shown creativity, intelligence and other skills to dominate their rivals and mark an era: ordering these geniuses in a ranking is an exciting task that invites debate.
The International Chess Federation, known as FIDE, is one of the institutions that carry out this mission. In his case, he appeals to the Elo rating system, a method developed by chess player and physicist Arpad Elo that relies on various statistics to score the skill.
Different aspects of the Elo system, however, are often criticized by specialists, so it is not an unobjectionable or definitive classification. In any list of the best chess players in history, personal perceptions also come into play, especially when it is necessary to compare players who competed in different periods.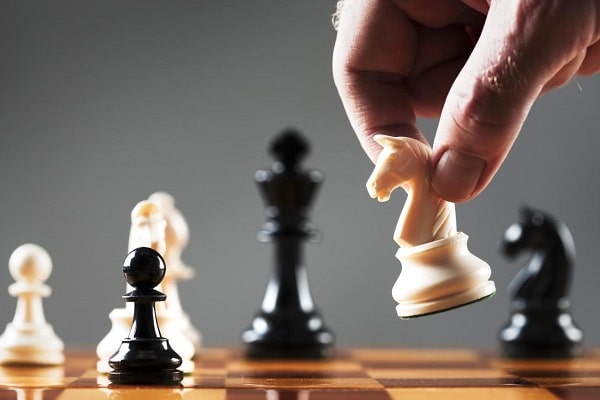 There are many International Grandmasters who, by their achievements, have earned a place in the Olympus of chess. Several reached the top before their 15th birthday, thus standing out for their precocious talent.
From Garry Kasparov to Bobby Fischer, passing through Anatoly Karpov, José Raúl Capablanca, Magnus Carlsen and other icons, the history of chess is crossed by unforgettable names that left an immense mark. His legacy is already eternal, but little by little new champions will surely be added to the discussion about the best chess players of all time.
The 10 Best Chess Players In History
1. Jose Raul Capablanca
Havana saw the birth on November 19, 1888 of José Raúl Capablanca, a brilliant Cuban chess player who was world champion between 1921 and 1927. He was 4 years old when, watching his father play with his friends, he began to learn the moves and rules of chess.
At age 13, Capablanca was already the champion of Cuba. He then dedicated himself to playing games in the United States and in several European countries, achieving triumphs against the best players of the time. By defeating Emanuel Lasker in 1921, he came out on top.
He lost the world title when he fell to Alexander Alekhine, but later he won other resounding victories. In addition, Capablanca remained undefeated between February 10, 1916 and March 21, 1924, in another example of the dominance that he exercised in his time.
It should be noted that Capablanca proposed changes to the game to minimize the possibility of matches ending in a draw. The so-called Capablanca Chess contemplates the use of a larger board and a greater number of pieces so that the best player has more possibilities of expressing his superiority.
2. Anatoly Karpov
At the age of 15, Anatoly Karpov (or Anatoli Karpov) managed to become the youngest national master in the USSR. Three years later he achieved the distinction of International Grand Master and in 1975 he became world champion. It is interesting to note that this last achievement was obtained after the resignation of Bobby Fischer, who did not want to defend his title.
Ten years later came his fall to Kasparov, with whom he had legendary duels. In 1993, with Kasparov at odds with FIDE, Karpov regained the world title and held it until 1999.
Specialists highlight Karpov's unique talent for frustrating his opponents. The player born on May 23, 1951 in Zlatoust (Russia, then USSR) was a highly intelligent strategist who shone with his ability to "strangle" rivals, whom he neutralized until he achieved victory. His ability and his triumphs place him among the best chess players in history.
3. Garry Kasparov
In 1985, at the age of 22, Garry Kasparov (also named Garry Kasparov ) became the youngest world champion in history, defeating Anatoly Karpov. The player born on April 13, 1963 in Baku, current capital of Azerbaijan and then part of the Union of Soviet Socialist Republics, kept his reign until 2000, with a conflict with FIDE in the middle.
Despite losing to Vladimir Kramnik in 2000, this International Grandmaster continued to reap big wins and remained the top-ranked competitor for a long time. Until 2005, in fact, he had the highest rating according to the Elo system.
Another milestone that places Kasparov among the best chess players in history is his nineteen medals at the Chess Olympiads. He made his debut at the 1980 Valletta tournament, representing the USSR four times and Russia four others.
4. Magnus Carlson
Several of the best chess players in history were contemporaries and faced each other or succeeded each other at the top of this science game, such as Bobby Fischer, Anatoly Karpov and Garry Kasparov. However, there are figures who entered the discussion without having been part of that golden age.
The Norwegian Magnus Carlsen became world champion in 2013, at the age of 22, being the second youngest player to achieve this recognition (only behind Kasparov). Carlsen was already an International Grandmaster from the age of 13 and then reached the highest Elo rating of all time when, in 2014, he reached 2882 points for the first time.
One more fact that reflects the importance of Carlsen: between August 1, 2018 and October 10, 2020 he remained undefeated in classical chess, chaining a streak of 125 games without knowing defeat.
5. Bobby Fischer
Robert James Fischer was born on March 9, 1943 in Chicago ( United States ) and died on January 17, 2008 in Reykjavik ( Iceland ). Although he knew how to become one of the most important chess players of all time, his conflictive personality played against him.
In full Soviet hegemony, Bobby Fischer managed to get among the greats. The American mistrusted the Russians, who were supported by the communist state, but he ended up at odds with the authorities of his own country.
In 1972, Fischer became world champion by defeating Boris Spassky and ended Soviet rule after more than two decades. However, in 1975, he did not want to face Anatoli Karpov, lost the title and never played an official match again.
Read Also: The 10 Best Baseball Players In History
With increasingly evident mental disorders, in 1992 Fischer participated in an exhibition in Yugoslavia when the US government had imposed a blockade on that country. His passport was then revoked. After spending eight months in detention in 2004 for trying to leave Japan on an illegal passport, he settled in Iceland, which gave him the nationality with which he died in 2008.
6. Paul Morphy
The American Paul Morphy (1837 – 1884) learned chess informally and already in his childhood showed a special talent. He was proclaimed world champion at the age of 21 when said title did not yet exist officially.
His aggressiveness to play aroused admiration and is still highly valued. Chess icons such as Bobby Fischer and Garry Kasparov have spoken highly of Morphy, highlighting his great ability.
Despite having transcended the ages, Morphy had a hard time dedicating himself completely to chess. His father forced him to study law and did not allow him to play professionally in his adolescence and youth, with which he wasted a lot of time.
Finally, biographers say that Morphy ended up angry with chess, considering that the game of science undermined his success as a lawyer. With psychological and personality problems, he withdrew from all activity to live on the family fortune. Despite all these setbacks, he managed to earn a relevant place in chess history.
7. Mikhail Botvinnik
Mikhail Botvinnik ( or Mikhail Botvinnik ) is often referred to as the father of Soviet chess. He was just 14 years old when, in an exhibition of simultaneous games, he was able to beat the Cuban José Raúl Capablanca .
In 1927, at the age of 16, he played for the first time in the Soviet championship and finished in fifth place. Four years later, he won the tournament for the first time, an achievement he would repeat five more times.
Botvinnik was world champion in three periods: 1948-1957, 1958-1960 and 1961-1963. Although he did not usually participate in many competitions, in all of them he managed to show his talent.
A great scholar of chess, he used to work on the development of new players. Garry Kasparov and Anatoly Karpov, for example, were among his students.
The importance of Botvinnik for the chess of his land is evident if one observes that he was a member of the Soviet team that won all the Chess Olympiads played between 1954 and 1964.
8. Alexander Alekhine
Problems with alcohol, love of gambling, indomitable character… They say that Alexander Alekhine (also named Aleksandr Aliojin or Alejin ) was not an easy man to deal with or an exemplary professional. But nothing prevented him from positioning himself as one of the best chess players in history.
Born on October 31, 1892 in Moscow, Alekhine became world champion in 1927, unseating José Raúl Capablanca. With the exception of a brief period where he was dethroned by Max Euwe between 1935 and 1937, the Russian continued to dominate until his death in 1946.
Alekhine's intense life included an arrest in Germany when World War I broke out, the confiscation of his property in the framework of the Bolshevik revolution, and accusations of antisemitism. Died in a hotel in Portugal, it has been speculated that he may have been the victim of an attack by the KGB or by members of the French resistance.
9. Emmanuel Lasker
Someone capable of remaining world champion for twenty-seven years is, without a doubt, one of the emblems of his discipline. Emanuel Lasker reached the summit in 1894 by defeating Wilhelm Steinitz and was only surpassed in 1921 by the Cuban José Raúl Capablanca.
Born on December 24, 1868 in Prussia, Lasker was not only one of the best chess players in history. He also excelled as a mathematician and philosopher, earning his doctorate from the University of Erlangen-Nuremberg and publishing articles in leading scientific journals.
The defeat against Capablanca in 1921 did not remove Lasker from the international limelight. Three years later, he conquered the New York Tournament beating Capablanca himself, for example.
Lasker is not only admired for his technique and strategic mastery. Many specialists emphasize his ability to psychologically impose himself on his opponents. His life ended on January 11, 1941 in New York but his legacy lives on.
10. Viswanathan Anand
Chess in India has a first and last name: Viswanathan Anand. But this International Grand Master born on December 11, 1969 in Chennai is not only a prophet in his land, but also conquered the entire world.
Anand was the FIDE World Champion from 2000 to 2002. Then, with the reunification of the titles, he became world champion again in 2007 and retained the crown until 2013, when he lost to the Norwegian Magnus Carlsen.
Read Also: The 10 Best Baseball Players In History
Throughout his career, Anand achieved several milestones. He was the first Asian world champion and therefore also the first champion born in India. He also became the first world champion after Bobby Fischer who was not originally from any of the nations that belonged to the Soviet bloc.
In 2004, on the other hand, Anand brought great joy to his country when he won a silver medal at the Chess Olympiads.