10 Best Rapper in South Africa 2023 [Top Best]
Do you care to know who the best rappers in South Africa are? The rap industry in South Africa is quite successful as many of the country's rappers are producing hit records and hitting topping music charts.
This is because many south African rappers are ingeniously talented and they also know how to create beautiful sounds that spread good vibes.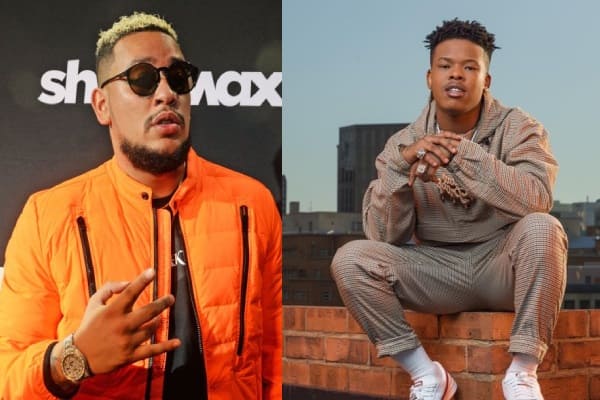 If you have been interested in discovering the best rappers in South Africa, you'd find them on this page. This post explores the top 10 best rappers in South Africa; it briefly talks about their career, rise to stardom, and style of music in the industry.
Top 10 Best Rappers In South Africa 2023
1. AKA
The late Aka made it to the top of our list because apart from him being one of the most famous South African rappers, he's also considered an MC with lyrical prowess and powerful punchlines. Originally known as Kiernan Jarry Forbes, AKA rose to stardom in 2011 after releasing several single records that had little or no recognition.
As of today, he's a wealthy and award-winning rapper with several accolades to his name. He's also a businessman and record producer in South Africa.
Read Also: The 10 Richest Rappers In The World
2. Cassper Nyovest
When it comes to creating energetic hip-hop music, Cassper Nyovest is a topper on the list. This talented rapper has been in the South African music industry for more than a decade. Since he rose to the limelight in 2014, he has created massive hits and collaborations, winning awards and gaining continental recognition as well.
Cassper Nyovest currently has four studio albums. The first album, "Tsholofelo", was the record that introduced him to all of South Africa as a professional rapper and musician.
3. Nasty C.
Nsikayesizwe David Junior, professionally known as Nasty C. is currently one of the best rappers in South Africa with many hit songs and awards to his name. He ventured into the music scene in 2012 by releasing a mixtape titled, " One Kid, a Thousand Coffins".
However, he didn't gain prominence until a few years later. He released several other music projects that boosted his music career in South Africa. Sometime in 2016, Nasty C. gained international relevance when he released a hit song titled, "Juice", in which he featured Davido and Cassper Nyovest.
4. A Reece
You may not be expecting to see A Reece on this list since he's mostly recognized in only South Africa. Nonetheless, that doesn't alter the fact that he's one of the best rappers in South Africa. He has been in the music industry for about a decade, and amazingly, he's gone beyond just rapping.
He's now a record producer and label boss. With three studio albums released so far, A Reece is on the path to greatness in the music business.
5. Shane Eagle
Shane Patrick Hughes, popularly recognized as Shane Eagle, is a very talented South African rapper who started doing music at a young age. He recorded his first at the age of 13 at a small studio within his neighborhood. But at that time, he couldn't kick-start a professional music career because he had to still focus on his early education. Besides, he was still quite young.
When Shane Eagle launched his professional career as a rapper in South Africa, it was a success all the way for him. As of today, he has released several hit records and he's also a multiple-award-winning rapper.
6. Die Antwoord
Die Antwoord is a group of two talented South African rappers that have amassed millions of fans across the country. Ninja and Yolandi Visser, the duo that makes up this group, have been making rap music together since 2009.
So far, they have released four studio albums as well as many hit singles. They have also headlined a couple of international concerts across Europe and other parts of the world.
7. iFani
Mzayifani Mzondedeli Boltina, professionally known as iFani, is a successful hip-hop artist and one of the best rappers in South Africa. He has a special style of creating rap music that makes him sound unique and different from other South African rappers.
This has enabled him to build a name for himself in the South African music industry. He has released two studio albums and a couple of hit songs that have gone viral within and outside South Africa.
8. Khuli Chana
At number 8 on our list is Khuli Chana, a professional South African rapper who has been in the rap game for a long time. In fact, many South African music enthusiasts even consider him to be a veteran in the music industry.
Although he has been in the music scene for quite a while, he has only released two studio albums. Yet, that doesn't change the fact that he is one of the best rappers in South Africa.
9. KO
KO is one of South Africa's most relevant hip-hop artists. He's a successful rapper and songwriter who has built an amazing career for himself. For more than a decade, he has been making quality music and releasing hit records.
He has also collaborated with other South African rappers, including AKA and Cassper Nyovest. Aside from making music, KO is a well-known businessman and co-owner of "Cashtime Life" – a popular record label in South Africa.
10. Nadia Nakai
The tenth on our list is one of South Africa's most respected female rappers, Nadia Nakai. She became the first female to win the 2013 Mixtape 101 competition.
This ushered her into the professional music industry in South Africa, and since then, she has been doing her best to make sure she thrives as a musician. She became even more recognized after featuring Cassper Nyovest in a hit single released in 2017.
FAQs
Are South African rappers the best in Africa?
South African rappers may not be the best, but that doesn't change the fact that they are quite talented in making rap music.  
Have South African rappers won awards in AFRIMA?
AKA, who is a South African rapper, has been nominated and awarded an AFRIMA award.
Have South African rappers collaborated with US rappers?
A few South African rappers such as AKA have made music with some B-list US rappers.
Read Also: Top 10 Richest African Rappers [Forbes List]
Final thoughts: Top 10 Best Rappers in South Africa
From the aforementioned list, you probably have spotted your favorite rappers. There's no denying that South African rappers are some of the best rappers out of Africa, after Nigerian rappers though. More importantly, the best South African rappers are respected and loved because of their energetic style of hip-hop music.