Computer Repair as a Business: 7 Keys
Computer repair is a vitally important service in the business world. In the digital era in which we find ourselves, where companies increasingly depend on technology to carry out their daily operations, having computer equipment in perfect condition has become a prevailing necessity. 
It is in this scenario that computer repair presents itself as a promising business opportunity for bold entrepreneurs.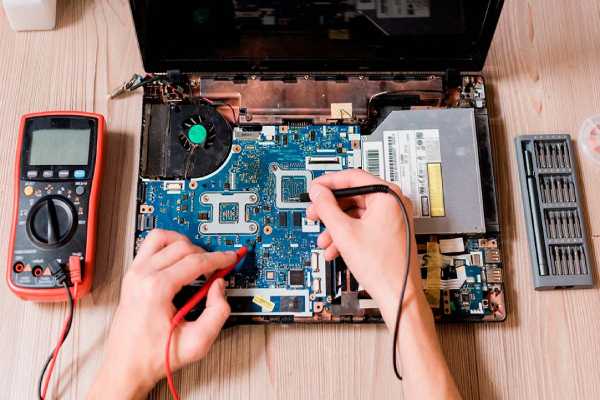 Computer repair as a business: key points to consider.
1. Importance of computer repair in business
Entrepreneurs who offer computer repair services can become indispensable allies for companies, providing fast and reliable technical support.
The greater efficiency and productivity that companies can obtain is due to the use of technological equipment such as computers, however, their cost and their technological development have driven prices to high levels.
When a computer breaks down, faces software or hardware problems, or becomes infected with viruses and malware, the entire operation of a business – of any size – stops and this affects processes and sales.
Hence, computer repair is important for companies that need the specialized services it entails, to guarantee business continuity and minimize downtime.
2. Why lean towards this business activity
Reasons to consider computer repair as an interesting business:
The increasing demand for repair services due to the proliferation of computer equipment.
It can be developed with little investment and under any size of business: from independent ventures to large companies.
The constant need for updating and maintenance of equipment.
3. Potential of this business idea
Low initial investment cost and ease of starting a computer repair business.
The rapid evolution of technology that increases replacement costs in a market that is oriented towards maintenance and to a lesser extent constant purchasing.
Possibility of offering additional services, such as preventive maintenance and sale of spare parts.
Possibility of selling repowered equipment.
4. Alternatives to learn about the computer repair business
Attend specialized workshops and seminars, achieving direct interaction with experts in the field, the opportunity to do internships and network with other professionals.
Pursue a university or technical degree in IT to acquire solid training in IT, including computer repair, and obtain a recognized degree that supports your skills.
Read specialized books and manuals while being self-taught to gain access to detailed information and depth in specific areas of computer repair.
Learn from practical experience working in a computer repair environment achieving direct learning about the most common problems, solution techniques and customer management.
5. Benefits of following an online computer repair course
An online computer repair course can be a very good idea as it will give you schedule flexibility, access to up-to-date content, and the ability to learn at your own pace.
In this sense, for those who wish to enter the world of computer repair in a more professional and complete way, it is recommended to follow a specialized course as a first way to approach this type of competition or hard skill.
With this type of digital course, you will learn the theoretical and practical knowledge necessary to solve a wide variety of problems in computer equipment, in addition to learning updated information about the latest trends and technologies in the field.
6. Types of opportunities when starting this type of business
Home computer repair service: Offering repair services directly in the place where the computer equipment is located can be a competitive advantage, since many people prefer to avoid moving their equipment.
Sale of spare parts and accessories: Complementing the repair service with the sale of spare parts and accessories can be an additional source of income and customer loyalty.
Preventive maintenance: Offering regular maintenance services to companies and individuals can help prevent breakdowns and prolong the useful life of equipment.
7. Strategies to succeed in the computer repair business
There are many strategies to be successful in starting a computer equipment repair business:
Develop a fast and reliable service, guaranteeing short response times and effective solutions.
Offer competitive and transparent prices, adapted to the market and the services offered.
Provide friendly treatment focused on appreciating, understanding and resolving the concerns of different types of clients, recognizing their level of knowledge.
Stay up to date with the latest technologies and trends in the sector, investing in continuous training and updating knowledge.
Establish strategic alliances with other professionals in the sector, such as suppliers of spare parts and accessories, to guarantee the availability of complementary products and services.
Computer repair is presented as a lucrative business opportunity and in constant demand in the business world, but entrepreneurship in this field requires technical knowledge, perseverance and an approach focused on customer satisfaction.
If we follow the right strategies and always learn the latest advances in the sector, we can build a successful business in the exciting world of computer repair.