How Commodity Trading Impacts Nigeria's Economy
Technology and online tools have helped develop new means of growing wealth. Among many ways to earn an extra income is by investing in the commodities market. Much like investing in the stock exchange, commodities trading is one of the most passive ways to earn money on the side, as your investments are likely to grow over time without much intervention needed from you.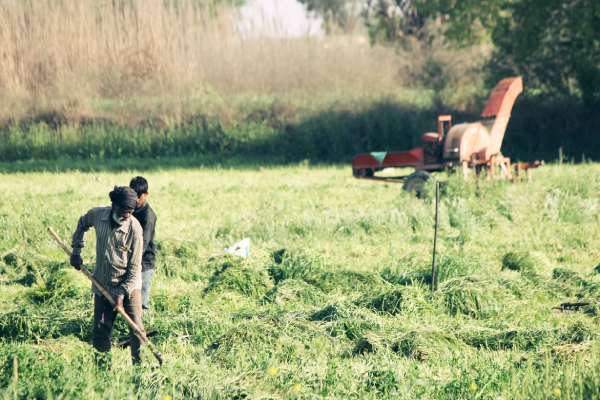 While financially beneficial for individual investors, commodity trading can also significantly impact Nigeria's economy and potential for economic growth. Below, we'll take a closer look at commodities trading, how it differs from traditional instruments, and how increased participation in the commodities market can help boost Nigeria's economy:
What is commodity trading?
Unlike traditional instruments such as foreign currencies, stocks, and shares, commodities are essential goods used to produce other goods and services. These typically include raw materials such as agricultural products or metals and energies.

Thanks to online tools, people can use platforms for trading commodities on the global market. These platforms offer a host of features to help protect traders' finances and investments, such as Negative Balance Protection and PCI-DSS financial data protection. Many traders rely on commodities trading as a means to diversify their portfolios. As these trading platforms often offer access to foreign currencies, stocks, bonds, and shares, traders can easily manage various investments — including commodities — from the convenience of their smartphones or computers.

These days, people can buy and sell from the commodities market to trade raw materials such as wheat, barley, sugar, maize, cotton, cocoa, coffee, milk products, pork bellies, oil, and metals. These can be traded in derivatives contracts, such as forwards, futures, and options.

Commodity trading experts consider the Nigerian capital market a vital part of the country's financial market. A thriving formal commodity trading ecosystem can help facilitate rapid growth in the agricultural and solid minerals sector and foster financial inclusion and economic development while providing food and job security.
Protecting against falling oil prices

One of the primary ways that commodity trading helps the local economy is by allowing individual investors and businesses to hedge against volatile market fluctuations, such as oil prices.

In a study on financial derivatives — often used for commodities such as oil, gasoline, silver, gold, iron ore, currencies, stocks, and bonds — researchers highlight how the derivatives market can help lower transaction costs, improve liquidity, and reduce transaction costs, boosting the Nigerian economy. At the same time, local businesses can benefit from commodity derivatives by maintaining a smooth operating policy in case oil prices fall.
Ensuring food and job security

Finally, commodity trading can be crucial in ensuring food and job security. This is especially true for commodities such as agricultural products. Local farmers can sell their products to a broader market as the commodities market thrives. This also helps stabilize food prices for the general population.

Insights from The Guardian highlight how a commodity exchange can help stimulate more production and close the gap for manufacturers between production and off-seasons. A thriving market can generate more employment opportunities as farms become more productive. Today, the agricultural sector remains a significant source of employment in Nigeria, and active commodities trading helps boost job security in the industry. In the long term, this can help gradually close the food production gap in Nigeria.

Ultimately, commodities trading is a viable source of additional income for individual investors while helping the government and local businesses generate revenue. For many traders, commodities offer diversification to protect their investments against market and price fluctuations.

As more people become more active in the commodities market, Nigeria can benefit from stimulated job creation and food security. Of course, it's also crucial to note that commodities trading — like other forms of investments — comes with risks and that geopolitical events and other market news can impact commodity prices.