10 Ideas to Make an Extra Income Every Month
Many people want to achieve wealth and financial comfort, but they don't know how they can make more money and thus achieve this dream more easily.
That's why we've separated 10 ideas so that you can earn extra money at the end of the month and, with that, you can get closer and closer to financial independence.
How to make an extra income every month?
Firstly, to earn extra income, there is no other way out: you have to work harder to earn more money at the end of the month.
However, many people cannot find the time to hold two jobs, as their first job is already full-time.
It is possible, in fact, to find a better job and earn more for the hour worked. But for some people, it can be difficult to find another opportunity to go to another company. In that case, you need to find a secondary occupation.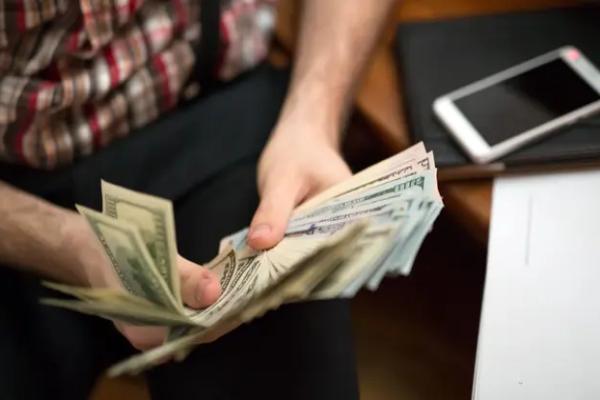 This secondary occupation can be providing services autonomously (ie, as a freelancer) or even building your own website or profile on social networks.
Regardless of which measure you choose, you'll need to work longer hours than normal, but it's possible that this secondary occupation will gain so much prominence that it becomes your main source of income.
Finally, we separate some options that are used by many people who manage to earn an extra income every month. And the best: online, in the comfort of their homes.
1. Work as an affiliate
Firstly, a great possibility for anyone who wants to know how to earn money is through working as an affiliate.
The work as an affiliate consists of recommending a product or service to a potential buyer and, when that person makes the purchase, you earn a commission for the sale.
It is possible to promote affiliate links for all types of solutions: physical products, face-to-face services, online services, infoproducts and others.
Currently, there are several sites that offer membership services, such as Hotmart, Amazon Affiliates, Udemy and many others.
2. Give private lessons and consultations
In fact, everyone knows something they can teach. And one of the ways to do this is through classes or consultations, whether online or in person.
In classes, some subject is passed or taught some subject that the student needs to study, such as school subjects, languages, laws for competitions and others.
In consulting, there is a greater focus on problem solving. So there are consultancies of different types: financial, managerial, accounting and others. There is even investment advice, which is growing in popularity.
Regardless of the area of ​​expertise, it is possible to teach something. And the best way is that it is possible to reach these clients/students through the various platforms available on the internet.
3. Set up an e-commerce
Selling physical products has become even easier through the numerous options of online platforms where it is possible to offer them.
For example: it is possible to set up an online store on social networks such as Instagram and Facebook. In addition, it is possible to sell your products on marketplaces such as Shopee, Amazon ( whose BDRs are traded under the ticker AMZO34 ), Mercado Livre and others.
In addition, it is even possible to create a website with an online store through cheap solutions through WordPress, Wix and other website building solutions.
Finally, the seller may not even have any physical inventory, acting as an intermediary. This is the case of dropshipping, very famous in digital marketing.
4. Write for clients on the internet
Writing requires a very basic computer (or even just a cell phone) and can make you your first money online.
There are several customers who order texts for video scripts, blog articles, social media content, website pages and others. It's a great way to earn money from home.
The positive point is that it has become easier to find clients who want this type of service through freelance sites such as Workana, Upwork and other platforms.
Nowadays, networks like LinkedIn and Medium, which focus on texts, are growing a lot and it is possible to use them to build an audience and capture more customers.
It is even possible to write your own content on a blog or social network and, with that, set up your own business.
5. Make audiovisual designs and edits
Another service that can be provided to earn extra income is audiovisual services, such as editing images, videos, audio, etc.
It is possible to use free software to make these edits, such as Canva, Figma and other editing programs. Many tools already have templates to help in making design pieces, and they are great for beginners.
Over time, there are other more detailed tools that can help with even more functions – and that will help you price your services at ever-increasing amounts.
It is possible to make flyers, arts for social networks, edit videos for YouTube and many other services that allow you to earn a lot of money as the experience and the number of customers increases.
6. Manage paid ads
It is possible to take care of paid ads for companies and influencers and, with that, earn money even with few hours available in the day.
Nowadays, the main ad platforms are Google and Facebook (two of the FAANG companies), but there are already others growing, such as Pinterest.
The good news is that working as a paid traffic manager doesn't require a very powerful machine, as is the case with a video editor, for example. So the barrier to entry is a little lower.
However, to work as a traffic manager, you need to know how to do a good data analysis and understand the result metrics for each type of campaign.
7. Invest in the stock exchange
Investing in the stock market allows one of the most passive ways to earn extra income: just invest in good stocks and real estate funds and the dividends fall without having to do anything else.
Of course, it is necessary to take care of investments to seek diversification, in addition to continuing to analyze assets to verify that they maintain their fundamentals.
For those who want an extra income every month, real estate funds (FIIs) tend to be a better alternative, as they usually pay monthly.
However, bank stocks also pay monthly dividends, and other companies pay dividends with quarterly or similar frequencies.
8. Lease or sublet your property
In fact, more and more property prices are rising and, for many Brazilians, it can be difficult to buy their first home or apartment. However, this offers a good opportunity for extra income.
If you have a spare room at home, or are going to stay with relatives for a while, it is possible to rent these properties or rent a room to a tenant.
Currently, platforms like AirBnb help in this process, avoiding intermediaries who charge high fees and allowing a more humane contact between tenant and landlord.
There are other ways to earn real estate income, but considering that the intention is just to earn extra income, renting a property or room tends to be more realistic.
9. Produce content on social networks
Producing content on social networks can help immensely to build extra income: as a person generates authority on the internet, he can start selling his products and services.
Also, it can be sponsored by big brands and thus earn money from that sponsorship. This is very common on Instagram, which belongs to Meta.
For this, the person needs to be aware that he will be exposing himself on social networks – but the earnings can even exceed those from a conventional job.
However, it is possible to earn money with content on networks without exposing yourself: it is possible to be social media for brands and, with that, earn money even without showing up.
10. Learn to program
It is possible to learn to program and, with these skills, to meet the demands of different customers through the Internet in a practical way.
As the demand for professionals with programming knowledge is very high in technology companies, such as fintechs and others, this may become their main source of income in a short time.
There are several types of programming and several different languages, so each professional should look for the area that most interests him when defining his career as a programmer.
Working as a programmer, it is possible to earn a good income and work anywhere in the world, also achieving geographic independence.
Do you still have questions about how to make extra income every month? Comment below so we can help.