How Can I Start A POS Business In Nigeria? Guides Here
If you have been asking to know how to start a POS business in Nigeria then you are in the right place. Here is a guide on how you can start your lucrative POS business in Nigeria without stress.
With the rising unemployment in Nigeria which has been a plaque to both young graduates and the general Nigerian populace coupled with the bad economy of the country you definitely must be on a lookout for a good and reliable source of income.
Even for the working class, you cannot rely on your current job as having two or more streams of income is the best you can do to live a normal life in Nigeria, this article also comes in handy for those who want to have other avenues to earn more.
With the current situation of Nigeria, poverty is the order of the day and many Nigerians are now unsatisfied with whatever job they have at hand presently. Checking through online forums like Nairaland you see how people are struggling to get this information on how to start a POS business in Nigeria.
As it stands, nothing can be compared to you having a business of your own even if you work for other people or you work in the public sector.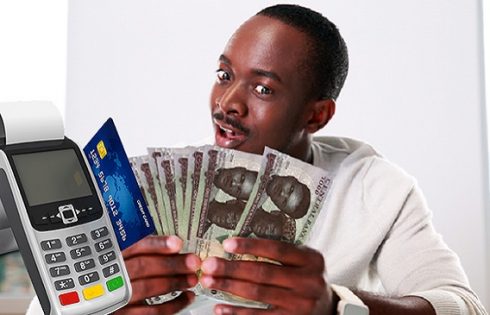 For those working in the public or other private sector, you find yourself managing and dealing with non-payment of salaries by the government or by your boss, when you have a business of your own you worry less.
The latest trend in Nigeria is to have a service you render either physically or online and with this surviving the harsh economy will be easy.
So, have you been pondering on which online business to start or what lucrative business you can start with a small amount of money at a small scale? You can check out the best investment options in Nigeria below.
Read Also: Top 10 Best Investment Opportunities In Nigeria
If you are considering the POS business then you can continue with this article as we elucidate on what a POS business means, how lucrative it is and how to go by it.
What is POS Business?
The abbreviation POS stands for "Point Of Service" also called "Point Of Sales". When into the business of POS in Nigeria it is quite different for the global meaning but a bit related. The POS business in Nigeria is a form of banking service where an agent makes transactions easier without customers going to the bank branches. The agent offers banking services like making a transfer, withdrawal and a deposit service for a token.
The POS agent also helps with transactions like utility bill payments like electricity, cable subscriptions like GoTV, DSTV, Startime e.t.c. Also, some POS agent helps for internet data subscription and many more.
In other words, you will be offering basic services the banks offers with the help of your POS machine. The cool thing is that all Nigerian banks are in support of this and you can make use of any bank of your choice to carry out the service in your desired location.
With you offering a POS service in your area you whelp the bank decongest their banking halls, you make banking transactions easier for those in your area and at the same time you earn while doing that, you can see it is a win-win for everyone.
How To Start A POS Business In Nigeria
You don't just jump into a business without prior knowledge, there are some things you have to know before starting and also to avoid being duped by criminals and also for you to have a smooth process of it. Follow the below steps:
Step 1: Getting Your Host
To start your POS business you need a host, what we mean by the host is partnering with Paga, Quickteller, Zenith Bank, FCMB, Firstmoney and so on.
How To Join Paga Host
Just visit their official website at https://www.mypaga.com/ then browse through their pages for the necessary information you need, try to get to know them based on the information on the website.
Navigate to the FAQ section at the bottom of the website and click on it, after that you will see a section for Customers and Agents, you will see the steps to take displayed on your screen.
Once you've made the decision to opt for Paga just submit your request to their email address at [email protected] then move to the next step. Make sure your names and contact details are included in your submission.
After successful submission, you will get a response from a Paga agent who will provide you with the next steps to take which will make you a certified Paga agent so you can kickstart your business.
Once you are a verified Paga agent you enjoy a lot of benefits ranging from the commission on every transaction made coupled with other added advantages for being an agent.
Other POS Hosts
We have other trusted hosts like the Firstbank Firstmonie and also Quickteller which is a famous payment gateway, they also offer same services as Paga, with these hosts you can make transactions easily on your mobile devices.
They allow you to make transactions like money withdrawals, transfers, deposits. With the help of Western Union and Payoneer you will also be able to make international transfers which most of the hosts offer.
One thing about this business is it can be done at the lowest small scale business, mid-sized and even at a large scale.
Read Also: How To Start Hair Cream Production In Nigeria: Step By Step
Step 2: Business Location
For all businesses, location is very important. Where your business is located determines how the business will fare and it really depends on the type of business. For a POS business, you want to site your location in a residential area a bit far from the banks.
As we all know if there is a bank close by some people won't mind leaving you for the bank because of the token they will pay they will rather go to the bank and this is bad for business.
So when you are in a residential area most people will patronize you instead of for taking a cab or motorcycle to the bank which will cost them money and stress. Check out other factors to note.
Make sure your shop or location is not close to any ATM outlets.
You should site your location where there is a lack of banking institutions.
You should have space in your location and chairs for customers to sit on.
Step 3: Get a POS machine
Getting a POS machine is now easier than it was before, back in the day it takes months to obtain one  POS machine. With the opportunity of fast delivery, you can get yourself a Card reader attached POS machine which will be used for your customers that intend to withdraw cash.
With around N60,000 and above you can get yourself one, though the price range depends on who and where you are getting it from. Also, some banks give it out for free you just have to agree on some terms and conditions which having a Current Account is among.
Reme,ber to also have your POS documents in place, this can be downloaded from the internet with directives from your bank of choice. Also, make sure to always carry your account officer along as the officer will help you in many ways to make sure you have stress-free services with them.
Step 4: Advertising and Marketing
Advertisement is needed for every business, even the bigger brands like Coca-Cola, Pepsi, TomTom still advertise their products, so why not you? For a POS business you need to advertise too and you start by printing banners and posters.
When you have these passersby knowns that there is a POS agent here and they can just cross over and patronize you.
You can also leverage on the internet, with the advent of the internet and social media platforms you can advertise your business, we have those that advertise electricity bill payment on WhatsApp, Facebook, Instagram and so on. You can also advertise other services you render like TV cable subscriptions, Internet data packages subscriptions and many more.
Read Also:
How To Start A Bakery Business: Ultimate Guide
Businesses You Can Start With 10K In Nigeria
Conclusion
As you can see, you can start a POS business with little or no money, you just have to follow the process and guides listed above and you are good to go. So if you see this business a what you can do then there is no limit to the amount you can make daily, weekly, or monthly. With the POS business, we have businessmen having the POS business and recruiting people to help them manage it, this alone should send a strong signal to you that this business must be very lucrative.