The 10 Best Seminary Schools in Kenya [Theology Schools]
What are the best seminary schools in Kenya? Kenya remains one of the few Eastern African countries, where you would find Bible Schools that are standard and credible for theology studies.
If you are based in Kenya and you intend to seek admission into a seminary school, it's important you explore some of the best seminary schools in the country, so you can make the right choice.
As it should be, this post sheds light on the top 10 best seminary schools in Kenya and why they are the toppers. Hopefully, by the end of this post, you might be able to discern the theology institution that's right for your Biblical study in Kenya.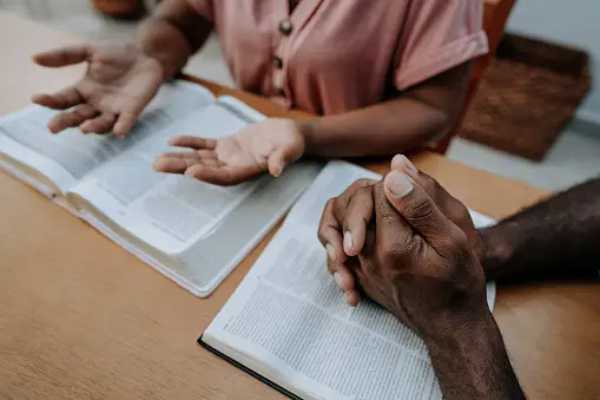 What Are Seminary Schools and Why Are They Important?
Sometimes, people confuse seminary schools for institutions that are solely established for Catholic priests. Sadly, that's just a misconception about seminary schools. When someone says he's going to a seminary school, it doesn't mean he wants to become a priest.
A seminary school can also be a Bible college, where Christain preachers, intending pastors, as well anyone who believes in the Christian faith, goes to bag a theology degree.
Moreover, seminary schools are quite important because they enable Christians to understand the teachings of the Bible. After all, a Christian who doesn't understand the content of the Bible shouldn't even be called a Christian.
Going forward, we would explore some of the best Bible colleges in Kenya.
Top 10 Best Seminary Schools in Kenya
Based on credibility, influence, and institutional achievements in theology, we have compiled a list of the top 10 best theology schools in Kenya. Here you go:
1. Africa Nazarene University (ANU)
The African Nazarene University is one of the many Nazarene institutions across the world that have been solely established to develop students in the Christian faith. This Bible and Christian college has been providing theological teachings for many years to thousands of students.
Although a few other secular courses are being offered in the institution, its core value and purpose are built around theology studies. Christian-based programmes such as Ph.D. Religion, Bachelor of Christian Ministries, Bachelor of Theology, and Master of Arts in Religion.
One amazing thing about this school is that students with exceptional performances in their studies are awarded scholarships. Because of this, the VC of the university set up a program called The Alumni Scholarship Fund (ANU-ASF).
2. Kima International School of Theology (KIST)
This is a private seminary school solely established for theology studies. As one of the best seminary schools in Kenya, it is accredited by ACTEA – an international body that accredits institutions across the world. Numerous students are successfully trained in theology by this school every year.
Like other standard seminary schools in the country, Kima International School of theology strives to be a Christian-based academy of excellence; producing graduates who are well equipped to defend the Bible and the Christian faith. You can locate the school at KIMA Mission Station, Luanda-Majengo Road, Bunyore, Vihiga.
3. Pan African Christian University
This is one of the leading theology schools in Kenya. They have a solos reputation for nurturing and training students in the Christian faith and knowledge of the Bible. It is a world-class Christian University, where you can complete various Diploma and degree courses in theology.
According to founding members, the school is on a mission to raise godly individuals and Christian leaders who are equipped to proclaim the Christian faith, promote Christ, and serve God.
4. International Leadership University-Kenya
The International Leadership University-Kenya is one of the best seminary schools in Kenya known for promoting biblical values through theological teachings and academic excellence. The university seeks to develop Christian leaders and scholars of the Bible.
You can complete any type of theology programme in this school and graduate successfully.
Over the years, national Christian leaders have been educated, counseled, and groomed in this school. You can visit their website, www.kenya.ilu.edu, to find out more about the school.
5. Hekima College
Hekima College is where you find a lot of Catholic believers. The school is affiliated with the Catholic University of East Africa. With the mission to equip students with Bible knowledge and the Christian faith, this school admits thousands of students each year who embark on different programmes.
However, many of the admitted students are Catholics. But that doesn't mean you can apply for admission if you are not a catholic.
It was founded as a theology school in 1984. At the time, it was solely meant for Jesuit students preparing for priesthood. But as of now, intending priests are not the only ones who study at the institution.
Read Also: Top 10 Best Seminary Schools In South Africa
6. East Africa Baptist School of Theology (EABST)
This is a Christ-centered institution where theology programmes are being held. Thousands of students from across Kenya seek admission into this school to pursue a theology course. The school partners with local churches to ensure that they admit the right students; that is, students that are passionate about digging into the Bible and discovering the riches of God's word.
Unlike the aforementioned institutions, this school has not been in existence for a very long time. It was established in 2013, but a vast amount students have completed their theology course and graduated successfully from the school. You can learn more about the institution via its official website @ www.eabst.org.
7. Moffat Bible College
The Moffat Bible College is one of the best theology institutions in Kenya. It was founded and established by the African Inland Mission. It was established for the purpose of training Christian preachers, evangelists, pastors, and people passionate about the word of God.
Over the years, the school has published numerous Bible courses and Christian materials online. This means you don't have to physically visit the school you can learn. You can take up a course virtually, but it has to be a short-term course.
Also, scholarships are available. If you are a second-year, third-year, or higher diploma student who has financial needs, you can be considered for the scholarship.
8. Pan African School of Theology
Founded in 2006, this institution has grown and evolved into one of the best seminary schools in Kenya. Regardless of the church you worship in or where you stay, you can study in this school. As long as you are Christian, your admission can be granted.
The school offers all theology programmes for Christian leaders, pastors, evangelists, and ardent lovers of the word of God.
One of the main aims of establishing this school was to make theology education accessible to Kenyans. Hence, as a Kenyan, processing your admission to this school won't be difficult.
9. Scott Theological University
This school remains of the leading theology institutions in Kenya. It was established in 1962 to provide adequate training for church ministers at an advanced level. As of today, the Scott Theological University is a large school where diploma, undergraduate, and postgraduate theology courses are being offered.
Pastors and Christian preachers from all over Kenya seek admission into this school to complete their studies. By studying in this school, you will be given godly training, better values, and a quality learning experience.
10. St. Paul's University
This school was established by four different churches; Methodist Church of Kenya, Anglican Church of Kenya, Presbyterian Church of East Africa, and Reformed Church of East Africa. Having seen the need to advance theology study in Kenya, these churches partnered together to set up St. Paul's University.
According to the founding members, the school prides itself on academic excellence. Although the school focused on only theology studies initially, other fields of studies have now been adopted by the school. Nonetheless, theology remains its main focus.
Each year, best performing students who are financially challenged are being awarded scholarships to complete their programmes in the school. This is done to promote the school's values and to also encourage other students.
FAQs
How many seminary schools are in Kenya?
There are numerous theology schools in Kenya. But the ones discussed in this post are the most recognized Kenya theology institutions.
How do I get admitted to a seminary school?
You can begin your admission process by visiting the school's official website. On the site, you would be informed about what is required of you to complete your application.
Can someone learn at a distance for theology?
Some seminary schools offer the opportunity to learn remotely. However, in some institutions, you have to physically learn at the school.
Final Thoughts: Best Seminary Schools in Kenya
The aforementioned schools have proven to be some of the best seminary schools in Kenya based on their good records and student reviews. Although there are some other good theology schools that were mentioned in this post, the one you just have list read about appears to be the most credible.