10 Largest Pharmaceutical Companies In The World [2023 Updated]
Do you wonder what the biggest Pharmaceutical companies are? The Covid-19 pandemic had an unprecedented impact on the world. Communities around the world came together and looked to the pharmaceutical industry to create solutions.
Even with significant disruption and a reprioritization of clinical trial activity, R&D activity levels remained at historically high levels for the pharmaceutical industry in 2020. Driven by new funding and strategic business transactions. In fact, there were pharmaceutical brands that had more sales than anyone else in the world.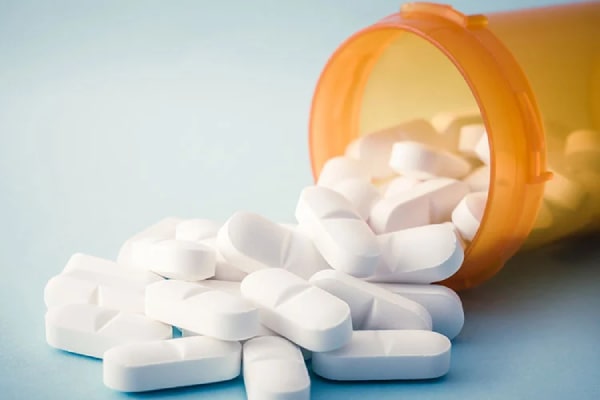 Many pharmaceutical brands were able to meet their financial expectations
Let's remember that the pandemic led many pharmaceutical companies to successfully develop drugs and vaccines against covid-19 and implement them worldwide. Many companies were able to meet their financial expectations. As medicines continued to reach patients, despite lockdowns and social distancing.
Pfizer, Roche Group and Merck are some of the pharmaceutical companies that appear in the Best Pharma Brands ranking, prepared by FIRMSWORLD to identify the 10 pharmaceutical brands with the highest turnover in the world.
RANKING: Top 10 Largest Pharmaceutical Brands In The World
10. Sanofi
Sanofi is a world leader in healthcare and one of the best pharmaceutical companies. The company's primary care and specialty care GBUs focused exclusively on mature markets. The brand is among the top 20 global pharmaceutical companies.
Billing: $42 billion
9. GlaxoSmithKline plc
The Company has three global businesses that discover, develop and manufacture innovative medicines, vaccines and consumer healthcare products. Every day, the brand helps improve the health of millions of people around the world. One of the top 10 oncology pharmaceutical companies.
Billing: $43 billion
8. Merck
For 130 years, Merck (known as MSD outside the US and Canada) has been inventing for life. As well as developing medicines and vaccines for many of the world's most challenging diseases in pursuit of our mission to save and improve lives. The company ranks eighth in the list of the top 10 pharmaceutical companies.
Billing: $47 billion
7. Novartis
One of the top 10 pharmaceutical companies Novartis Pharmaceuticals brings innovative medicines to market to improve patient health outcomes. As well as offering solutions to the healthcare providers who treat them. Novartis tops the list of pharmaceutical companies.
Billing: $50 billion
6. Pfizer
The Company applies science and global resources to bring therapies to people that significantly extend and improve their lives. This, through the discovery, development, manufacture and distribution of health care products, including innovative medicines and vaccines.
Billing: $52 billion
5. Bayer
The Bayer Group is managed as a life sciences company with three divisions: pharmaceuticals, consumer health, and crop science. Which are also reporting segments. Enabling functions support the operational business. In 2019, the Bayer Group was made up of 392 consolidated companies in 87 countries.
Billing: $52 billion
4. Roche Group
Roche was one of the first companies to provide targeted treatments to patients and top pharmaceutical companies. With a combined strength in pharmaceuticals and diagnostics, the company is better equipped than any other company to further drive personalized healthcare. In fact, it is the 4th largest in the list of the top 10 pharmaceutical companies.
Billing: $63 billion
3. Sinopharm
China National Pharmaceutical Group Co., Ltd. (Sinopharm) is a large healthcare group that reports directly to the State Assets Supervision and Administration Commission (SASAC) of the State Council. With 128,000 employees and a complete industry chain spanning R&D, manufacturing, logistics and distribution. As well as retail chains, healthcare, engineering services, exhibitions and conferences, international business and financial services.
Billing: $71 billion
Sinopharm owns more than 1,100 subsidiaries and 6 listed companies. Sinopharm has built a nationwide distribution and logistics network for medicines and medical devices and equipment, including 5 logistics centers, more than 40 provincial-level centers and more than 240 municipal-level logistics sites.
2. Johnson & Johnson
Johnson & Johnson and its subsidiaries (the Company) have approximately 132,200 employees worldwide who are engaged in research and development. As well as manufacturing and selling a wide range of products in the field of health care. 2nd in the list of the 10 best pharmaceutical companies
Billing: $82 billion
1. China Resources
China Resources (Holdings) Co., Ltd. ("CR" or "China Resources Group") is a diversified holding company registered in Hong Kong. CR was first established as "Liow & Co." in Hong Kong in 1938, and was then restructured and renamed the China Resources Company in 1948.
Under China Resources Group there are five business areas, including consumer products, healthcare, energy services, urban construction and operation, technology and finance, seven key strategic business units, 19 grade 1 profit centers, around 2000 business entities and more than 420,000 employees.
In Hong Kong, there are seven CR-listed companies, and CR Land is a component of HSI. China resources is the world's largest pharmaceutical company by market share.
Billing: $95 billion