10 Most Corrupt Countries In The World [2023 Updated]
It sounds strange when you talk about the top 10 most corrupt countries in the world and Nigeria is not listed. But the real fact is that despite how corrupt Nigeria is, there are countries that are worse than Nigeria in terms of corruption.
One will wonder, how is that possible? Yes, it is indeed true, that Nigeria is not the most corrupt, in fact, the country is still an apprentice when it comes to corruption matters.
But wait, What is corruption in the first place?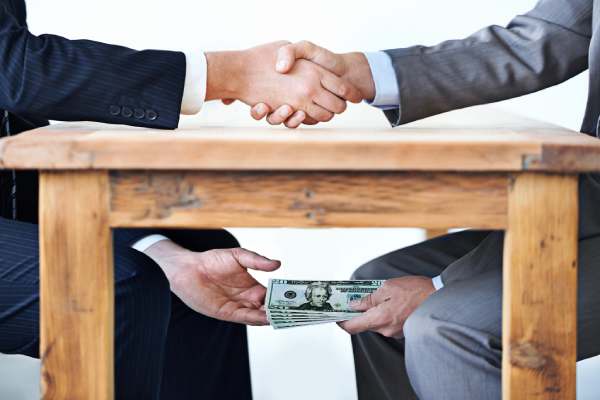 Definition: Corruption is a form of dishonesty or criminal offence undertaken by a person or organization entrusted with a position of authority, to acquire illicit benefit or abuse power for one's private gain.
Well, from the above definition, Nigeria has left no part in what characterises a corrupt person, group of people, or country.
However, Nigeria might be truly very corrupt, but the fact remains that we are far from the top 10.
The below list has revealed that Nigeria has over the years been overhyped and termed as most corrupt.
This is 10 Top Countries with their ranking, respectively.
1- Colombia
2- Mexico
3- Ghana
4- Myanmar
5- Guatemala
6- Saudi Arabia
7- Brazil
8- Kenya
9- Bolivia
10- Russia
It could be recalled that Borno State Governor, Babagana Zulum, blasted Soldiers for collecting bribes from travellers on state major highways.
NaijaXtreme understands that the Nigerian Military men and Police personnel on the Maiduguri highway were challenged by the Borno State Governor, who furiously reacted upon reaching the Maiduguri entrance checkpoint, located near the Borno State University, meeting hundreds of vehicles queued up on both sides of the lanes.
Read Also: Poorest Countries in the World – Updated List
The security men who are supposed to be the public watchdog were reportedly demanding that travellers on the highway pay a sum of N1000 for not having National Identity Card before they will allow them to pass on the road.