Top 5 Most Recognized Universities In Quebec (Canada)
Canada has an excellent education system and the province of Quebec in particular has one of the best enrollment and graduation rates according to the Organization for Economic Cooperation and Development.
Quebec's universities are among the best in the country and in the world, and its accessibility and openness to cultural diversity make it one of the main destinations for students from all over the world seeking an excellent education.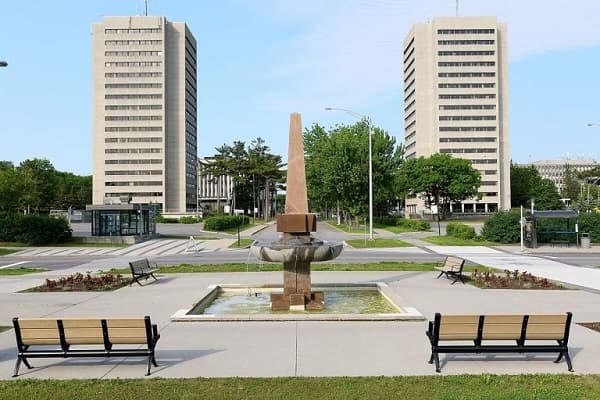 Laval University
Laval University is the largest and oldest in Quebec. It was founded in 1663 by Saint Francis de Laval, the first bishop of New France. Currently, some 36,000 students study annually at the university, whose campus covers an area of ​​1.2 km².
Laval is distinguished mainly by the quality and variety of its programs, the excellence in its postgraduate training, as well as the research advances carried out by the professors. That is why it is recognized worldwide in various cutting-edge sectors.
University Of Quebec
Located in the city of Trois-Rivières, next to the Saint Laurent River in the center of the province of Quebec, this is a young university, with a little more than 40 years of history and is oriented towards high technology.
Quebec University stands out for its informal work environment that allows students and professors to always be united in training and research activities.
It currently has about 14,000 students, of which approximately 2,000 are of foreign origin. Of course, to study here it is mandatory to speak fluent French.
Bishop's University
Bishop's University is a predominantly residential university, mostly undergraduate. Here students are offered a quality education in fine arts, humanities, social sciences, natural sciences, business and education.
The residential aspect of its small size of around 2,900 full-time students is intended to encourage students to immerse themselves in the full Bishop experience.
Founded in 1843, Bishop's is focused on providing the foremost university education in Canada and being the institution of choice for outstanding young people seeking academic excellence.
LaSalle College
Founded in 1959 by Mr. Jean-Paul Morin in the LaSalle district of Montreal, LaSalle College is a private, subsidized post-secondary educational institution and is the largest bilingual university in North America.
It currently offers professional, university and pre-university training and is made up of 5 schools; Management and technology, Hospitality and tourism, Fashion, art and design, Human sciences and techniques and VFX and video games.
It also includes more than 60 programs with creativity, entrepreneurship, innovation and openness to the world and is the largest fashion school in Canada.
University of Montreal
Founded in 1878, the University of Montreal is one of the world's great research universities. It is among the top 100 universities in the world. In Canada, it ranks 4th in volume of research activities.
With its 13 faculties and more than 300 research groups and centers, its world-renowned professors and specialists, the UdeM offers a wide variety of master's and doctoral programs in almost all disciplines. From micro-programs to specialized postgraduate diplomas, from research-intensive programs to practice-oriented professional programs.
Why study in Québec?
Simple, because Quebec is home to some of the most prestigious educational institutions in the world and they work with cutting-edge teaching systems and technologies. In addition, the cost of studies, housing and daily expenses is among the most affordable in North America.
It is also worth highlighting the fact that Canada, and particularly the province of Quebec, is permanently seeking qualified labor to cover the growing labor demand and therefore there is a wide range of study programs eligible for permanent residence and students who come accompanied by their family can obtain an open work permit.