How To Block Zenith Bank ATM Card 2023 [Quick Guide]
Want to know how to block Zenith Bank ATM card? Losing your ATM card is not a matter to take lightly as it could be missing, stolen or it could be in the wrong hands and when your card gets into the wrong hands there is a 100% chance that they will deduct a huge amount of money from your account with or without you knowing about it.
If you probably are not aware of the deduction in your bank account then it could become a serious problem because you not being aware in time certainly means that they might have taken a lot from you without your knowledge, but if u happen to realize in time transactions that were not made by you then blocking your card with immediate effect is the appropriate thing to do.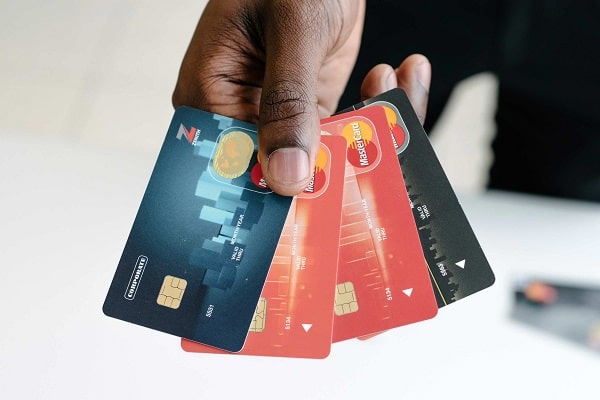 In this article, we would be showing you the different ways/methods you can use to block your Zenith bank ATM card without having to go to the bank and also going through the stress of filling out forms and making complaints that will take almost forever to achieve.
Read Also: Top 10 Best Banks In Nigeria Currently (Updated List)
There are certain steps that should be taken to avoid unauthorized access to your money in your zenith bank account.
Why Should You Block Your Zenith ATM Card
Besides the fact that an ATM card that can't be found could put some people in panic mode or could also give them headaches, here are other reasons why you should block your zenith bank ATM card.
If it has gotten stuck in the ATM
If your card has been stolen
When an irregular transaction that you didn't do occurs
When you put your card's details in a phishing website
When you notice it had been exposed to a third party
Ways To Block Your ATM Card
Blocking your ATM card immediately it gets stolen or misplaced is a smart thing to do. Following the procedures listed below will aid in the quick blocking of your Zenith ATM card and these methods are;
Through Zenith USSD code
Through Zenith mobile banking app
Through social media
Through customer care service
And with all these methods listed above, you do not have to stand in a long queue waiting to fill forms that will take a lot of your time.
Blocking Your Zenith Bank ATM Card Through USSD Code
This is one of the fastest, easiest and most reliable way of getting your Zenith bank ATM card blocked and all you have to do is simply:
Dial *966*60# on a mobile phone that has the number that was used in the registration of your bank account
Next you select option 6
And just like that your ATM card would be blocked, but in order to put a hold on all financial activities temporarily, you should follow up by blocking your Zenith bank account for the main time. So steps that should be taken to stop transactions from zenith your bank account include the following
Dial *966*911# from a mobile device
Enter your account number with your ALERTZ Mobile Number
Click 1 to continue and block the account immediately
Blocking Your ATM Card Through Zenith Mobile Banking App
Using the mobile app is also an easy way to block your Zenith ATM card and the app is available for both Android and iOS users. The procedures are:
Download the app from Google play store
Install the app on your device
Open the Zenith banking app on your Android or iOS device
Click on "card" from among the variable options
Then toggle the switch to deactivate the linked ATM card.
This process should block the ATM card instantly.
Blocking Your Zenith ATM Card Through Social Media Links
This method is quite straight to the point as you only need to know the correct handles and get in contact with them directly, their official social media pages are:
Twitter: www.twitter.com/Zenithbank
Facebook: www.Facebook.com/zenithbank/
Instagram: www.Instagram.com/zenithbank
The URL should be checked carefully (https://)
You could as well reach them through Email, their Email address is written below as;
[email protected]
Blocking Your Zenith ATM card Through Phone Calls (Customer care)
ATM unit: 0700-286-936484 or 0700-CARD-ZENITH
0700-ZENITH BANK
Card unit:0700-2273-936484 ( fax 234(1)2618212 )
Zenith direct: 2787000, 234(1)4647000 or 0700-ATM-ZENITH
Conclusion
Should in case you do not have a device, you can alternatively visit any nearby branch Zenith bank, walk to the customer service desk and ask for your ATM card to be blocked and they will help you with the issue.
You can also request a new ATM card that is if you are certain that the old one can not be found, and surely a new one will be made for you.
Read Also: Banks That Do Western Union In Nigeria [Top 10]
Also, if in any situation you get a new number be sure to update your new number to your bank and have them link or add the new information to your banking details. With the steps provided above blocking your ATM card has been made easy.