The Best Online Payment Gateways in Nigeria You Can Trust
Nigeria's Banking system is evolving alongside other sectors following the advancement in technology and as such there are trusted Online Payment Gateways in Nigeria for your day-to-day online transactions.
Gone are the days when customers had to queue for a long hour just to deposit a peanut at the bank. People never expect the trend to change all of a sudden. Thanks to technological advancement, anyways!
Now that everything is easy and simple, the buyer can buy goods online and pay instantly without going to the bank for payment. And sell to don't have to wait for long hours to confirm the payment.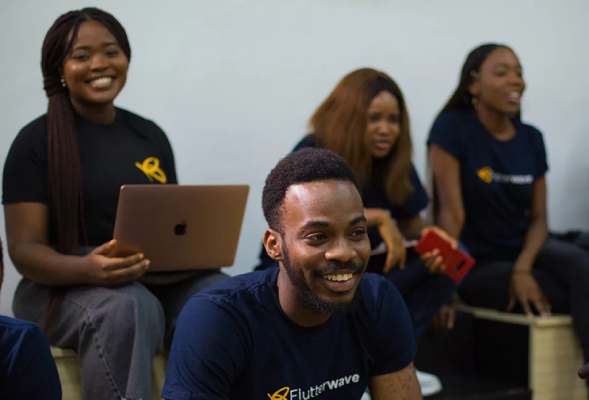 Everything is just easy and consumers can shop and even make payments via payment gateways from the comfort of their living room here in Nigeria.
The Best Online Payment Gateways in Nigeria You Can Trust
However, if you'll be dealing with various online marketplaces, the following are the top payment gateways you can trust in Nigeria.
Paystack
Paystack service is one of the best and highly celebrated payment gateways in Nigeria. By making use of this option, online market stores will accept your payments through the credit or debit card medium.
Flutterwave
Online stores that use Flutterwave do allow buyers to make their payments via their local currency. This is because Flutterwave takes care of the payment service providers and banks' integration.
So, merchants are usually at peace when it comes to taking expenses. Flutterwave, however, allows credit or debit cards too.
Etranzact
This is another payment gateway you can trust in making online payments in Nigeria. ETranzact offers its payment services via the ATM, smartphones, POS terminals, and the Web.
ETranzact comes as a miracle to both merchants and buyers. The reason is that it enables both local and international credit or debit cards and it also pays into multiple accounts simultaneously.
CashEnvoy
This online payment gateway allows customers to transfer money to online merchants using personal email addresses and a web app. CashEnvoy comes as a relief option as it hides account details during transactions.
FirstPayLink
This multiplatform online payment gateway is owned by the First Bank of Nigeria. The service allows online marketplaces to enhance their payments. The payment gateway accepts Visa, MasterCard, InterSwitch cards, and ETranzact.
GlobalPay
This online payment gateway that you can trust as a Nigerian is owned and managed by Zenith bank. The payment gateway accepts all types of cards ranging from MasterCard, Verve, and Etranzact down to Visa.
GTPay
GTPay is owned and managed by GTBank, the gateway service comes as a safer and better online payment channel for debit cards that uses the Interswitch Network. With it, merchants and buyers can receive and make payments with ease.
Interswitch WebPay
Also, Interswitch WebPay is another payment channel that allows merchants to receive payments from any kind of location. It is safer, quick, and easy to use too.
VoguePay
This online payment portal is also advisable for use. Their service is good and they also accept any type of card even if you don't have a VoguePay account.
Read Also: Kuda Bank Transfer Codes – All KUDA Bank USSD Codes
UBA UCollect
UBA UCollect also allows merchants to receive payment with any type of card. Plus, this online payment channel connects buyers, Marchant, and concerned banks together.
In conclusion, be informed that there are other online payment gateways in Nigeria, but the aforementioned are simply the best.