Presidents Of Nigeria & Leaders From Independence Till Date
In today's post, we will provide you the full list of presidents of Nigeria since independence till date. Nigeria gained its independence in 1960 and immediately after that, there have been some elected leaders and presidents.
The United Kingdom (British) was the colonial ruler of Nigeria before getting independence in 1960. To know about all the former presidents of Nigeria since independence till date kindly read on.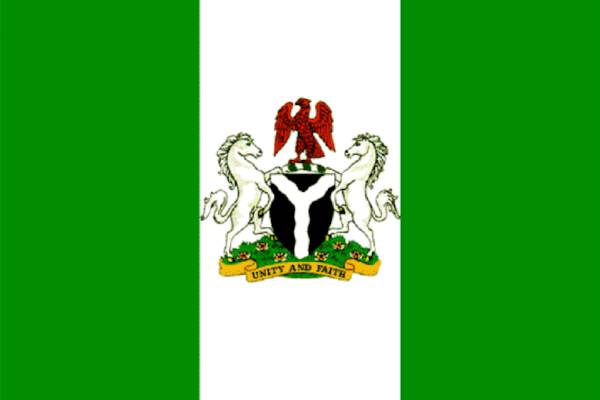 Presidents Of Nigeria & Leaders From Independence Till Date
Queen Elizabeth II (Elizabeth Alexandra Mary Windsor) was the ceremonial head of the state of Nigeria immediately after the independence which was from 1960 to 1963.
Then the parliament elected the first president of Nigeria "President Nnamdi Azikiwe" for a five-year term of which he assumed office on the 1st of October 1963 and left office on the 16th of January, 1966.
Now let us list and give you detailed information about the presidents of Nigeria;
1. Nnamdi Azikiwe (1906-1996)
Popularly known as "zik", Nnamdi Azikiwe is known to be the Father of Nationalism and we will tell you all you need to know about his tenure.
Nnamdi Azikiwe was the first executive president of Nigeria and also he was the first head of state and Governor-General, isn't that too huge?
In 1960, he established the University of Nigeria, and due to the success achieved, in 1980 he was made the Grand Commander of the Federal Republic which is the highest national honor anyone could ever have.
He is an icon and due to his contribution in building and noting the country we have many places named after him just to immortalize him, the following places are named after him;
Nnamdi Azikiwe Stadium in Enugu
Nnamdi Azikiwe International Airport in Abuja.
A coup d'etat led by Major Chukwuma Nzeogwu was carried out in 1966 in which Nnamdi Azikiwe and his government were overthrown and a military rule took place.
2. Major-General Johnson Aguiyi Ironsi (1924-1966)
The first military president of Nigeria was Major-General Aguiyi Ironsi. He was the one who terminated the first republic and he ruled from January 16, 1966 – July 29, 1966.
Ironsi was born on March 3, 1924, and he had his primary and secondary school educations in Umuahia and Kano State. Aguiyi Ironsi joined the military at the age of 18 as a private with the 7th Battalion. Later promoted to the rank of Sergent Major in 1946 and in 1953 he was again promoted to Captain and also as a Major in 1955.
He ended up being a Major General in 1965 and on February 29th, 1966, he became the first Nigerian to head the entire Army.
He disrupted Nigeria's true federal structure, where all regions were autonomous, revenues were derived from these regions, and problems were being resolved quickly. But his change in structure ruined it. He was the first president of Nigeria to die in Office.
3. General Yakubu Gowon (1934)
General Yakubu Gowon the head of state and a military leader from (1966 -1975), was born on October 19th, 1934, and had his education in Zaria.
He was the one that stopped the attack on Igbos in the North and then divided the 4 regions of Nigeria into 12 states.
He was involved in the establishment of ECOWAS on July 29, 1974, and was overthrown from office while in Summit in Uganda for Organisation for African Unity.
For allegedly being involved in the murder of his successor Murtala Muhammed in 1976 Gowon was banished and his rank ripped.
Though was later pardoned by Shehu Shagari some years later and he got back his rank by Ibrahim Babangida in 1987.
Below is a video of General Yakubu Gowon when he was told that he has been overthrown.
4. General Murtala Mohammed (1938-1976)
General Murtala Ramat Mohammed ruled in 1975 for just six months, he was a military leader and he was murdered in 1976. Murtala Muhammed was born on 8 November 1938 in Kano state.
Did his primary education at Sandhurst Royal Academy, he was the one that seized military power from General Yakubu Gowon after a bloodless coup.
Out of the 12 states of Nigeria, General Murtala Muhammed birthed 19 states and he was the one that canceled the 1973 census that favored the North and returned it to 1963 censors.
He was assassinated on the 13gth of February 1976 with his aide Lt. Akintunde Akinsehiwa. His tenure and administration brought true patriotism and his legacies thrive on and we have his picture on the 20 Naira note.
5. Major General Olusegun Obasanjo
Major-General Olusegun Obasanjo is also a military leader who was chosen on 13 February 1976 as the head of state by the Supreme Military Council. On the 1st of October 1979, he later resigned from the army.
He was the one who handed power to the elected president of the civilian government Shehu Shagari who rules from October 1, 1979 – December 31, 1983.
He handed power over to Shehu Shagari, elected president of the civilian government.
6. Shehu Shagari (1925-2018)
Shehu Shagari was the first civilian president of Nigeria to be democratically elected of which Alex Ekwueme served under his cabinet as his vice president. He focused on Agriculture, Housing Industries, and Transportation even when there was a boom in oil.
It was during his administration that we have the very first office of the vice president.
7. Major General Muhammadu Buhari (1942)
Major-General Muhammadu Buhari after Shehu Shagari became the head of state from 1983 to 1985. Due to the claim that the previous government was corrupt, Major-General Buhari overthrew the existing civilian and democratically elected government.
Though he made some strict rules during his regime of which he holds the whole nation on hostile, he came up with War Against Indiscipline and his main aim was to fight against corruption in all sectors.
Just like a dictator, his administration shunned the opinions of citizens and countless times violated human rights, his tenure was brutal of which many Nigerians were killed and jailed.
He tried rebuilding the nation's economic and social-political systems. Nigeria experienced hostile conditions during its regime. He had agendas such as the war against corruption, indiscipline, and so on. His goal of curbing corruption didn't yield any positive results.
8. General Ibrahim Babangida (1941)
General Ibrahim Badamasi Babangida was born in 1941 and he ruled as the head of state (1985-1993). He created 11 more states and various local government councils, He also created the Federal Environmental Protection Agency (FEPA) in 1985.
He really did some important projects during his tenures like the construction of the Toja bridge in Kebbi and the Jibia water treatment plant which was created in Kano.
Not to forget he was the one that also built the presidential Villa in Abuja "Aso Rock". He was alleged to be the killer of Dele Giwa through a letter bomb.
9. Ernest Shonekan (1936)
Ernest Shonekan was a politician, an industrialist, and a Nigerian lawyer though trained by the British. On 26th August 1993, he was appointed by General Ibrahim Babangida as the interim president.
Most of the political prisoners who were detained by General Ibrahim Babangida were released by him.
10. General Sani Abacha (1943-1998)
General Sani Abacha was the 10th head of state of Nigeria, he served as Nigeria's head of state from 1993 to 1998. He was the one who established the Petroleum Trust Fund.
He did a great job in transforming Nigeria's economy and reforming the sector, but during his administration, there was fear in the heart of Nigerians as insecurity increased.
11. General Abdulsalami Abubakar (1942)
Upon the death of General Sani Abacha, General Abdulsalami Abubakar was the last military head of state in Nigeria. He had his regime from 9th June 1998 to 29 May 1999.
He served as the de facto President of Nigeria from 1998 to 1999. He was also the Chief of Defence Staff between 1993 to 1998 before becoming the president.
Power was then transferred back to Olusegun Obasanjo on 29 May 1999 as an elected president.
12. Olusegun Obasanjo (1937)
Olusegun Obasanjo was the 5th and 12th president of Nigeria, he ruled Nigeria during the military era and also as a civilian president. He was the winner of the presidential general elections in 1999 and 2003.
He was the one who created the Niger Delta Development Commission and also he signed the Green tree agreement with Paul Biya the then President of Cameroon so as to put an end to the Bakassi border dispute.
13. Umaru Musa Yar'Adua (1951-2010)
Umaru Musa Yar'Adua was the 13th presidents of Nigeria. He was the one who initiated the move for the implementation of a minimum wage of N18,000. He ruled from 29th May 2007 – 5th May 2010, he died during his tenure during which his Vice Goodluck Jonathan took over.
14. Goodluck Jonathan (1957)
Good luck Ebele Azikiwe Jonathan GCFR, GCON, took over power after the death of his predecessor and the election which put him in office was tagged as free and fair. He was the one who initiated the reformation of the power sector.
His administration experience criticism due to the removal of fuel subsidy but he is one of the best civilian presidents the country ever had.
15. President Muhammadu Buhari (1942)
President Muhammadu Buhari also got elected just like Olusegun Obasanjo as a civilian president and he is currently the president of Nigeria till 2020. He did his first term and contested for the second term which he won again.
His Vice is Professor Yemi Osinbajo. Buhari is devoted to seeing the end of the eradication of corruption in Nigeria just as his first tenure as a military ruler.
Read Also: Aliko Dangote Wives And Children – Hidden Details Revealed
16. President Bola Ahmed Tinubu (2023 – )
Chief Bola Ahmed Adekunle Tinubu GCFR, a two-term governor of Lagos State from 1999 to 2007 is the current president of Nigeria, he is the 16th president of Nigeria and his vice HM Kashim Shettima Mustapha.
Bola Ahmed Tinubu was once a Senator of the Federal Republic of Nigeria (1992–1993) likewise his wife Senator Oluremi Tinubu.