The Best Transport Companies In Nigeria (Updated List)
What is the best transport company in Nigeria? This has been the question in the mind of most commuters and business-minded people wanting to know all state transit price lists and also to know how good their transport services are.
Mind you, traveling can be a very interesting thing which the majority of us love but at the same time it can be stressful and tiring but that depends on the type of transport company you made use of.
For an entertaining, interesting, safe, comfortable and convenient travel you definitely want to make use of the best transport company in Nigeria and this is why we have taken our time to list out the top 10 transport companies in Nigeria currently.
Though most people feel for them to enjoy a good trip and select one out of the top transport companies that are listed here then you must be wealthy because those companies offer top-notch world-class services classified as first-class transport service but that is achievable with these companies and at an affordable rate which will surprise you. This is the reason why you should read this article carefully and also follow every link attached to each to get an insight about each of them.
There are competitions in the Nigerian transport institution and we have all companies trying hard to offer the best transport services, for Nigeria to be the most populated black nation in the world then there will be high demand of commercial transportation in the country.
The majority of them offer great services at a very low rate affordable for students, the working class, the wealthy and any form of the category you might find yourself theses companies have your back.
Without further ado, let us go straight to the main topic which is focused on the top ten transport companies in Nigeria presently.
10 Best Transport Companies In Nigeria 
#1. God Is Good Motors (GIGM)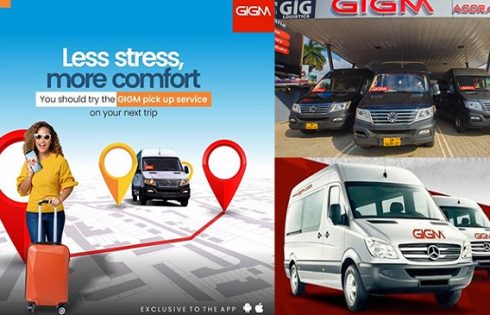 You must have heard the name God Is Good Motors (GIGM), a well-established transport company in Nigeria with series of awards and positive reviews from commuters, you can read more about God Is Good Motors.
God Is Good Motors is the parent company of GIG Logistics also called "God Is Good Logistics", they offer shipment tracking services, Corporate Courier Services, domestic courier solutions, International Courier Services, and eCommerce Logistics Services via their official website and mobile applications.
What makes this company one of the best is that they are well experienced with decades of transport services rendered in Nigeria all through West Africa, GIG Motors has made a name for itself and is now being patronized by big brands. Continue reading …
#2. ABC Transport
ABC Transport is one of the leading transport companies in Nigeria, so if you are planning a long journey we have ABC Transport Service is one of the best transport companies in Nigeria you can go for.
Established in 1992 and began transport operation in 1993, it is a child company of Rapido Ventures, owned by Frank Nneji a native of Mbaise in Imo State Nigeria.
The company is well organized and operated with the satisfaction of their customers in mind, its headquarters is located in Owerri the state capital of Imo State.
Over the years, ABC Transport has been able to extend its tentacles to other West African countries like Ghana and other African countries.
With years of top-notch services and good customer relationships, ABC Transport has won numerous awards of which one of the awards awarded to them the "2015-CITL Pioneer Luxury Bus Operator on the International (West Coach, Africa) Route" and many others. Continue Reading …
#3. Chisco Transport Ltd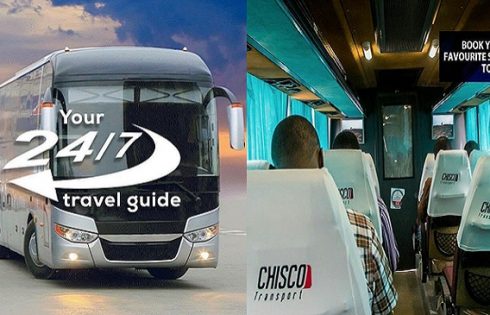 Chisco Transport is one of the leading transport companies in Nigeria with good success stories and years of quality service being rendered to their customers. The company is a top Nigerian transport company and now a household name.
Chisco Transport Company was established in the year 1978 by Chief Dr. Chidi Anyaegbu (MFR) who is also the CEO of the company. The company has been at the forefront of the Nigerian Transport Institution offering various transport services and becoming a brand with trust as its watchword.
Not only serving the Nigerian populace alone Chisco Transport Company has grown over the years and now plying all safe routes in Nigeria and also expanding to other West African countries and cities like Ghana, Abidjan, Togo, Accra and so on.
With Chisco Transport first-class transport treatment is assured, this is made possible with the help of their well-informed staff/personnel and their fleets of busses.
Chisco Transport Company is an award-winning company and a well-known brand dependable and unique in delivering top-notch transportation services alongside courier/logistics services all across West Africa. Continue Reading …
#4. Young Shall Grow Motors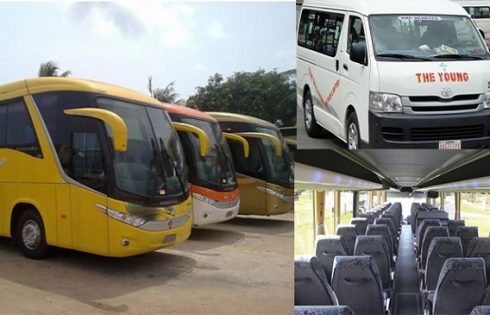 Young Shall Grow is another out of the top best transport companies in Nigeria currently. In 1972, Vincent Obianodo Amaechi established Young Shall Grow Motors with just two locally-assembled Mercedes buses which travel the Enugu-Onitsha route back and forth. With quality transport services the company was able to increase its fleet of buses to 40 in space of 7 years.
Today, Young Shall Grow Motors boasts of about 500 premium luxury buses that handle transport in almost every state in Nigeria and not only that Young Shall Grow Transport has expanded beyond the shores of Nigeria to other West African countries.
Aside from the Nigerian routes mentioned above, Young Shall Grow Motors also travels to West African Countries like Ghana, Togo, Benin Republic and Mali.
If you love traveling to the East and also to the West then your best bet is to travel with Young Shall Grow Motors (YSGM), the company handles inter-state and inter-city transport better than most transport companies in the country.
With the security of life and goods in mind, Young Shall Grow Motors have well-trained staff to render top-notch transport services to their customers starting from the terminal desk staff to the drivers e.t.c. Continue Reading …
#5. GUO Transport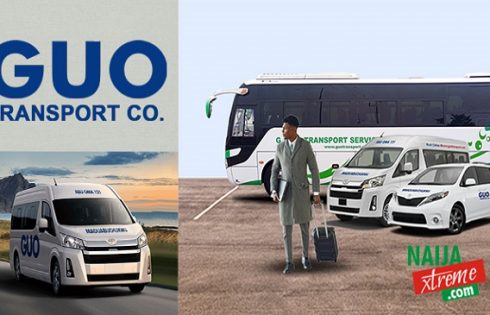 GUO Transport was established in 1980 as a child company of G.U.Okeke & Sons Ltd. Since its establishment, the company has expanded to be one of the largest providers of intercity and interstate road transportation services in Nigeria today.
The company was founded and headed by Sir (Dr.) Godwin Ubaka Okeke (GUO) who is known to be a respected and influential person in the history of Nigerian road transport and in Nigeria as a whole
Being one of the best transport companies in Nigeria GUO Transport has worked to achieve that feat for over 35 years and still dishing out the best transport service to travelers all over Nigeria with their branches located in all states of the country.
Aside from being one of the most reliable transport companies in Nigeria GUO is also one of the best transport companies in West Africa as the company handles transport from Nigeria to neighboring West African countries like Togo, Ghana, Seme, Benin Republic and others.
GUO Transport boast of over 80 fleets of cars of which Sprinter 14 seater buses, Toyota Hiace 15 seater and Sienna 7 seater are made available in perfect condition with comfort assured plying over 200 destinations. Continue Reading …
#6. Cross Country Transport Limited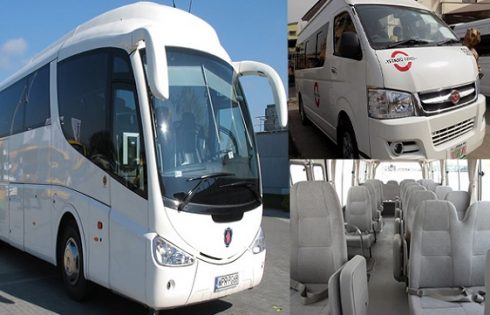 Cross Country Transport Limited was established and commenced transport operation officially in 2001, 2nd of May to be precise with the aim of transporting passengers, goods and services via private and public buses.
The company started inter-city and inter-state transportation in December 2002 with brand new 132 fleets of buses which have now been multiplied getting to around 100 fleets of vehicles.
Cross Country Transport Limited head office was sited at No 345, Muritala Mohammed Way, Yaba, Lagos State Nigeria.
Due to quality service being rendered to their customers, Cross Country was able to massively expand within few years and was named as the "Corpers' Best Friend" because of the preferential treatment given to National Youth Service Corps members (NYSC) and also preferred by most young Nigerians.
The company was able to win the heart of the masses with their new fleets of luxury buses and double-decker buses fully air-conditioned with ergonomic seats, the buses have the capacity to ply the good and rough Nigerian routes. Continue Reading …
#7. Ifesinachi Transport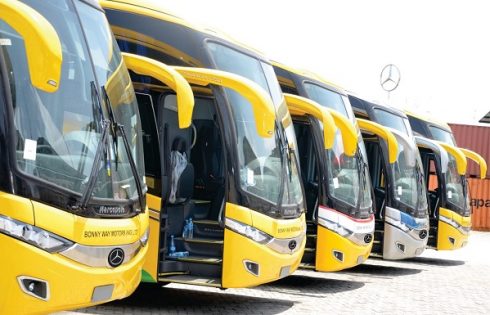 You definitely will love to try Ifesinachi as it is one of the top 10 transport companies in Nigeria. In 1965, the Ifesinachi Transport brand was established by Late James Ogbonnaya Mamah who was born in Enugu State Nigeria. He began the business by helping people transport their goods with a truck.
As it stands and due to the research carried out by NaijaXtreme, we got to know that most of those who prefer using Ifesinachi Transport are majorly middle-class and low-budget travelers. This has helped the company to grow and now the same class of people are enjoying the upgrades in Ifesinachi services. If you are thinking of trying out Ifesinach transport then you stand the chance of enjoying:
Free Wi-Fi
Fully air-conditioned (AC) buses
100% comfort throughout your journey
Power outlets in the buses for each sit
Ergonomic seats with no body contact
Night and Day trips
A Ticket validity of 7 days should in case you miss your bus, you are allowed to join any available bus for the next 7 days.
#8. Peace Mass Transit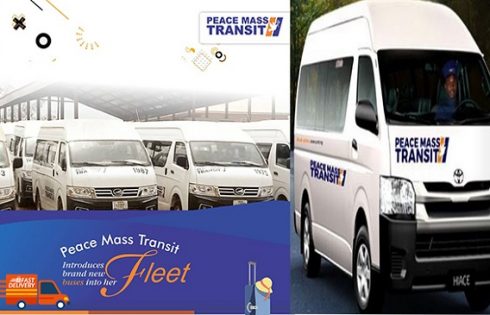 If all you seek is a convenient and safe journey then you want to opt for Peace Mass Transit, this company is one of the top transport companies in Nigeria that operates inter-state services all over Nigeria.
PMT is a reliable transport company in Nigeria and also the most affordable transport company in Nigeria, the directors of this company did their homework perfectly and the service rendered has been exceptional compared to other transportation companies in Nigeria.
Peace Mass Transit is a child company of Peace Group established by Chief Sam Maduka Onyishi on the 3rd of June, 1996.
The name Chief Sam Maduka Onyishi isn't a new name in Nigeria, he is known by many and known to be an entrepreneur, business tycoon and also a philanthropist who has helped a lot of people with his nice gesture. Continue Reading …
#9. Libra Motors (LIBMOT)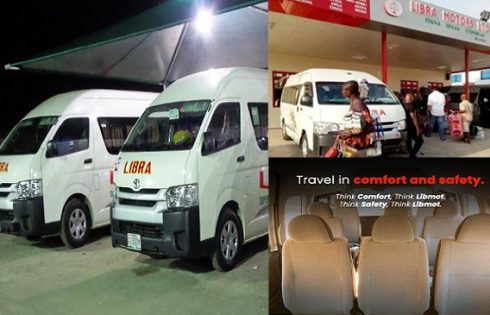 Libra Motors got established in the year 2003 with just 10 Faller buses and in space of few years, it was able to top the list of leading transport companies in Lagos State, Warri, Port Harcourt and many other states and cities in Nigeria with numerous buses.
Libra aims and objectives is to become the most convenient transport company in Africa and to make this materialize the management of the company has put in place guidelines for their staff to follow so as to deliver the best and customer-centric services to commuters.
The values that drive LIBMOT are teamwork, dedication, integrity, innovation, performance and creativity, towing this path libra has become a multi-award-winning transport company in Nigeria. Continue Reading …
#10. Efex Transport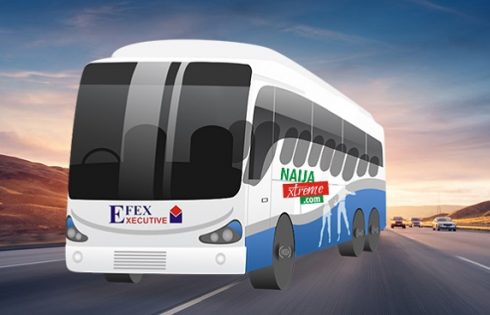 Starting from a one cab taxi to thousands of modern buses in fleets Efex Transport Company has over time tremendously expanded from Nigerian transport services to be one of West African best transport companies.
Efex Transport is currently being managed by Engr. Isaac I. Uhunmwagho, the company was able to win the trust of travelers all over Nigeria and West Africa at large with their well-trained and humble staff, friendly drivers top-notch customer service relations and smooth service experience.
Efex Transport is currently well established in the following West African countries Nigeria, Togo, Benin Republic, Ghana and Ivory Coast.
The company has rules and regulations which has helped pushed their policy forward in making sure customer satisfaction is the top priority while continuing to offer quality services to their customers and improving on this every blessed day. Read More …