Top 10 Richest Women in America (2023 Updated)
Who is the richest woman in America? Let's take you through a review of the top 10 richest women in the United States. Forbes magazine needs no introduction when it comes to the ranking of wealth and according to Forbes, we will reveal to you the top wealthiest women in the United States.
This list has been made up of hundreds of people worldwide and, like the world, it is always changing.
In this text, we will only focus on the 10 richest women in the United States. As a curious fact, you should know that in the first 10 positions of the ranking, there is only one woman, with eight of the ten "winners" from the United States who make this list annually.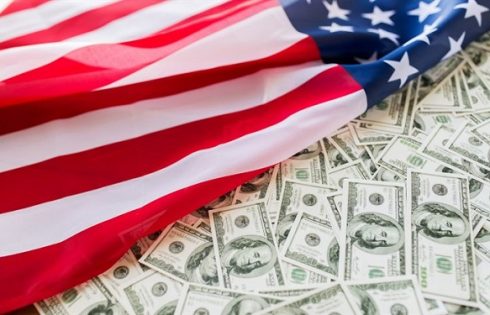 This particularity has motivated us to make our own ranking using the information from Forbes. So welcome to the list of the 10 richest women in the land of freedom!
Who are the 10 richest women in America?
We think that some of the names you find on this list might surprise you because you will see several familiar faces, so to speak. We are sure that what will surprise you the most are those names that nobody knows because they are not so famous or mentioned by the American press.
How did these women earn so much money? Well, there is no single source. The sectors in which they found their fortune are as varied as the world or the market itself. Here you will find people who are actively or passively involved in retail stores, technology and even the chocolate and candy industry.
But, enough of the chatting! The time has come to move on to our ranking of the 10 richest women in the United States:
#1. Alice Walton – (Net Worth $65.4 Billion)
71-year-old Alice Walton is our #1 richest woman in America. How did she get to this spot? Well, Alice is the heir to the fortune of one of your favorite companies: Walmart. In fact, it is not the first time it has appeared in Forbes magazine. She has been in the rankings for several years, maintaining the position over time.
But who is Alice Walton? Walton is a Trinity University graduate economist. After earning her college degree, she began to gather experience in the market, first as a capital analyst for First Commerce Corporation and later in other positions. During that time, Alice has played a pivotal role in both the world of finance and the world of art.
In fact, she was actively involved in the development of Bentonville's "Crystal Bridges" Museum of Art, which opened in 2011. But Alice Walton is more than an heiress and a financial ace: this admirable woman is the family of other members of the Forbes list:
Christy Walton's sister-in-law
Ann Walton Kroenke's cousin
Nancy Walton Laurie's cousin
Read Also: What Are The Poorest States In The United States?
#2. MacKenzie Scott – (Net Worth $57 Billion)
Mackenzie Scott is the ex-wife of fellow millionaire Jeff Bezos, founder of Amazon. How did she make it on this list? Well, after their divorce in 2019. The marriage itself lasted 25 years. Upon divorce, Mackenzie got 25% of Bezos' Amazon holdings or 4% of the overall value of the company.
But who is Mackenzie Scott? a writer who graduated from the famous Princeton University. Not much is known about her professional and private life. What is known is that, after obtaining her fortune, she promised to donate half of it to charity.
#3. Julia Koch – (Net Worth $47.2 Billion)
Julia Koch, born in the state of Iowa, won her spot on the Forbes list without trying. And is that her husband, David Koch, died in August 2019 leaving her and her three children 42% of Koch Industries, a conglomerate of multimillion-dollar companies dedicated to sectors so different, such as oil, paper pulp, technology and chemicals.
In her youth, Julia lived in New York. Unlike other candidates on the list, she was dedicated to the fashion industry. In fact, she worked with the famous designer Adolf, although not in a position of power, but as his assistant.
Although she left the world of fashion, Julia continued to attend certain important events, usually social events and fundraising dinners. So much so that she and her husband have donated millions to hospitals and medical research centers.
#4. Miriam Adelson – (Net Worth $35.6 Billion)
Miriam Adelson is an Israeli American physician. After her marriage to American business magnate Sheldon Adelson in 1991. she is currently one of the top richest women in America.
She became a donor to conservative political causes in the United States and Israel and her efforts was seen during the campaign of President Donald Trump 2016 presidential campaign, his presidential inauguration, his defense fund against the Mueller investigation into Russian interference and the 2020 campaign.
#5. Jacqueline Mars – (Net Worth $31.6 Billion)
Jacqueline Mars is practically the heir to a world-famous candy emporium: Mars!
This heiress was born in 1939. She is the granddaughter of Forrest Mars, who is the founder of the company. Now, Jacqueline is not exactly an expert on sweets. In fact, she graduated in anthropology from Bryn Mawr College.
The company that bears your last name is very important in the world, so much so that it is among the 25 richest companies in the United States. Along with her two brothers, Jacqueline is a member of the Mars Board of Directors but is not actively involved in operations.
#6. Abigail Johnson: (Net Worth $21.4 Billion)
Abigail Johnson, 59, replaced her father in 2014 as the president and CEO of a leading financial services company you may know: Fidelity Investment. This Boston-based company is a family asset. In fact, doing a little memory, you will discover that it was founded by his grandfather in 1946.
Abigail owns nearly 25% of this industry-leading company, a company with assets under management of close to $2.5 trillion. Johnson truly belongs to the financial world and not only because she was born surrounded by money, but also because she got her MBA from Harvard.
In addition, she worked in her own company as an analyst and later as a portfolio manager. Little by little, she forged her way to the executive leadership of Fidelity.
Abigail is currently a member of the Capital Markets Regulation Committee and is also on the Board of Directors of SIFMA.
#7. Laurene Powell Jobs – (Net Worth $19.3 Billion)
Laurene Powell Jobs, the 57-year-old billionaire, is a formidable presence in investing circles with a net worth of close to US$20 billion, according to Bloomberg's Billionaires Index. Powell Jobs has used the fortune she inherited after the death of her husband, Steve Jobs, to expand her own businesses and philanthropies.
#8. Blair Parry-Okeden – (Net Worth $9.3 Billion)
Blair Parry-Okeden is the granddaughter of the founder of Cox Enterprise, a media and automotive company. Parry-Okeden inherited a 25% stake in the company but is rarely involved in decisions or management of the company.
#9. Ann Walton Kroenke – (Net Worth $8.9 Billion)
One more member of the Walton family. In this case, it is the daughter of James Bund Walton, co-founder of Walmart. Therefore, she would be the cousin of Alice Walton, who is at the top of our list. Unlike Alice, Ann is not involved in the company. She dedicated herself to the health field – she is a nurse – and is married to a billionaire in the real estate sector, Stan Kroenke, who also owns several sports teams in the country.
#10. Nancy Walton Laurie – (Net Worth $8 Billion)
We got to the fourth member of the Walton family on the list. Nancy is the younger sister of Ann and the cousin of Alice Walton, who leads the ranking of richest women in the United States. She is married to a basketball player, Bill Laurie, who also owned the St. Louis Blues.
As a married couple, they have acquired Providence Bank in Missouri and have played an important role in the philanthropic world.
Read Also: What Are The 10 Richest States In The United States?
Conclusion
As you can see, the 10 richest women in the United States are not exactly a very diverse list. Most of them are over 40 years old and inherited their fortune in some way. Another point they have in common is that very few women leaders have taken the reins of their company, perhaps with the exception of Abigail Johnson.