5 Richest Kings In Africa and Their Net Worth 2023 [Updated]
In this article, we will be shedding light on the top richest kings in Africa and their net worth. Africa is the second-largest continent in the world. It is also the second most populous continent in the world.
Unfortunately, it is considered the poorest continent in the world, but that doesn't mean that everyone in Africa is poor. There are several African countries that are committed to democracy and have abandoned monarchies led by kings.
However, there are still some countries ruled by kings in Africa, such as Swaziland, Lesotho and Morocco. It is important to first point out that African leaders and kings are some of the few richest people in Africa and in the world.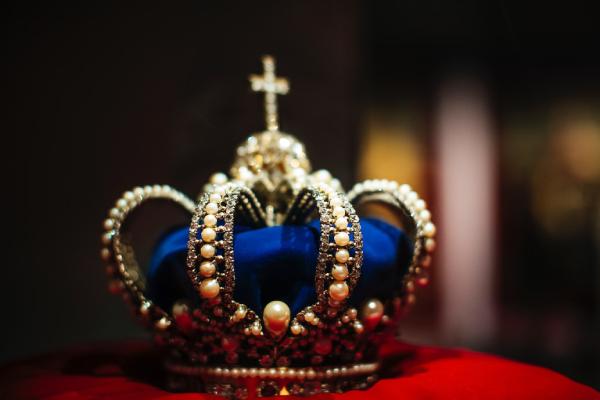 Being recognized as a traditional king in Africa is a very rewarding affair. They have not only the power and control over a region but also the intellectual, economic and social control over the people.
5 Richest Kings In Africa and Their Net Worth
The following five kings are the richest in Africa:
5. Otumfuo Osei Tutu, Ashanti, Ghana – $ 10 million
Otumfuo Osei is the ruler of the Ashanti Kingdom Gold Kingdom in Ghana. He came to power in 1999 and ruled as the political and spiritual leader of the Asante people, the country's largest ethnic group. He founded a $ 12 million distribution company in 1989, Transpomech Ghana, after working in several private and public organizations in the UK and Canada.
This company offers mining equipment to numerous large industrial and manufacturing companies in Ghana. He also owns widespread real estate in Ghana and also in South Africa. He also has a collection of precious gold crown jewels. His net worth is estimated at $ 10 million.
4. Alayeluwa Oba Okunade Sijuwade, Ile-Ife, Nigeria – $ 75 million
He was the monarch (Ooni) of Ile-Ife, a very old city in Osun state in southwestern Nigeria. Oba Sijuwade Olubuse II died on July 28, 2015, at the age of 85 after a short illness in a London hospital after lying on the throne for 35 years.
He was the founder and initiator of the renowned Sijuwade Group, a Nigerian company that is very interested in oil and gas, real estate development, construction and hospitality. In partnership with Centrica Plc, an energy giant listed in London, the Sijuwade Group also owns huge shares in two oil blocks on land and a construction company that handles road construction and repair projects in Nigeria.
He also owned a number of residential properties in the UK and Nigeria with an estimated net worth of at least $ 75 million.
3. King Mswati III. From Swaziland – $ 100 million
King Mswati is one of the wealthiest of the continental royal. King Mswati III Controls Tibiyo TakaNgwane, a large investment company that holds large shares in two large sugar factories. the Royal Swaziland Sugar Corporation and Ubombo Sugar.
The Tibiyo investment company also holds shares in Parmalat Swaziland, a dairy company, Swaziland Beverages, a liquor manufacturer, and Swazi Spa Holdings, a hotel chain in Swaziland. In addition to the fortune, the king receives an annual salary of $ 61 million, which is paid out by the Treasury, as last year. The king's net worth is estimated at least $ 100 million.
2. Oba Obateru Akinrutan, King of Ugbo, Nigeria – $ 300 million
This is the traditional monarch (Olugbo) from Ugbo kingdom. Ugbo Land is a small oil-rich village in Ondo state in southwestern Nigeria.
Oba Obateru is the founder of Obat Oil, one of the leading privately-owned oil trading companies in Nigeria. Obat Oil currently has over 50 service stations across Nigeria and is one of the largest tank companies in Africa.
In addition, King Oba Akinrutan owns a huge collection of first-class residential and commercial properties in Nigeria and London. For example, he owns the Febson Hotels and Mall in Abuja. He has an estimated net worth of $ 300 million.
5. King Mohammed VI From Morocco – $ 2 billion
The richest of all kings in Africa is King Mohammed of Morocco. His assets are based on the control and influence of the SNI (Societe Nationale d'Invetsment), one of the leading Moroccan investment holding companies with a real estate value of over USD 10 billion.
King Mohammed also owns a significant amount of the world's phosphate reserves. It is important to note that SNI has a 48% stake in Morocco's largest bank, Attijariwafa. In addition, SNI also controls shares in Marjane Holding, a mass distribution giant, Managem Group, a mining company, and Inwi, a mobile phone company. He has an approximate net worth of $ 2 billion.
To sum up, some of the 5 richest kingdoms in Africa have worked tirelessly from the ground up for their prosperity, founded successful businesses and invested their money in profitable businesses; while others inherited the wealth from their parents and ancestors.
If you love our article on the richest kings in Africa kindly help share via social media so as to gain more readers. Thanks.