Kuda Bank Transfer Codes 2023; All KUDA Bank USSD Codes
This article has well-detailed Kuda Bank transfer codes and all important Kuda USSD codes, Kuda bank is one legit way to do money transactions. If you are a kuda bank account holder or want to know more about kuda transfer codes and you are looking for a way to use the kuda bank transfer code, Then this post is solely for you.
Kuda bank is a licensed microfinance organized bank that operates under the Central Bank Of Nigeria CBN. Its services include both online and offline factors that make it easier for its users to use.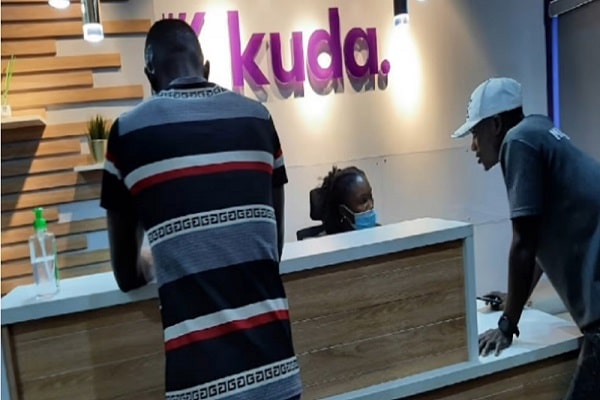 There is a list of things to know about the kuda bank transfer codes and how to make use of them:
How to add money using USSD code
How to add money to Kuda bank account using cash deposit
How to add money to your kuda bank account using cards ( debit or credit )
Kuda bank USSD transfer code rules
How to make a transfer from Kuda bank mobile app
How to add money to Kuda bank account using the following banks' USSD code (Gtbank, Wema bank, First bank, Zenith bank, UBA, FCMB, Access bank)
Read Also: Banks That Do Western Union In Nigeria [Top 10]
How To Add Money Using USSD Code
If you want to successfully transfer money to your kuda account through USSD, follow the steps listed below:
Open your kuda bank app
Select "Add money"
Put the amount you want to send
Select the right USSD to dial
Follow the instructions on your screen
How To Add Money To Kuda Bank Account Using Cash Deposit
Open your kuda bank app
Select "Add money" from the dashboard
Click on "cash deposit"
Select the bank you want to add money
Then follow the instructions that will be displayed on your screen
How To Add Money Using To Your Kuda Bank Account using Cards:(Debit or Credit)
If you are to make use of either your debit or credit card then you should know that there is a fee attached to the usage of either card, which comes through a payment gateway (Paystack, Interswitch or Flutterwave).
For the usage of your cards, adding of your Bank verification number (BVN) and a valid government-issued ID is very important. But since fraudsters now prefer to use the method to cover there tracks, kuda bank has put in some rules that must be followed in the process of making transactions for the sake of security reasons.
Kuda Bank USSD Transfer Code Rules
Rule 1:
Without a valid ID and Bank verification number (BVN) you can not make a deposit into your account I.e your kuda bank account must be updated to add money with a card. To add money with a card you will go to your kuda app, tap on more at the bottom of the kuda dashboard, then click on identification to add your BVN and ID.
Rule 2:
Once you hit the limit of adding 100,000 Naira to your card, kuda will stop the payment of gateway fees meaning you will be the one to make payment of gateway fees each time you deposit money into the bank account.
Rule 3:
When you want to deposit any money into your Kuda account you will have to make payment of gateway fees using an international card.
How To Make Transfer From Kuda Mobile Bank App
Log in to the Kuda mobile app
Select the payment option on the dashboard
Click on"send money "
Fill in recipient details
Confirm Transfer
Once there is a strong network signal the transfer will be done within 1 minute
How To Add Money To Kuda Bank Account With The Following Bank's USSD Code:
For GT Bank
Dial * 737*50*amount*416# with your kuda registered phone number
Prompt the displayed instructions on the screen to complete the transaction
For Wema Bank
With your registered phone number dial *945#
Select option 3 ( send money )
Select option 2 (other banks)
Input your kuda bank account number
Choose option 9 for next
Select 1 for kuda MFB
Complete the transfer
For First Bank
Dial *894# with your registered phone number
Follow the steps on your screen for the complete transfer
For Zenith Bank
Dial *966*amount*kuda account number#
Select other banks
Select more to find kuda bank
Finish your transfer
For UBA Bank
Dial 919*4*kuda account number# Confirm transaction For FCMB Dial *329*amount*kuda account number#
Select kuda
Click on enter
For Access Bank
Dial *901*1*amount*kuda account number#
Click on next to complete the transfer
Read Also: How To Change BVN Phone Number [Easy Guide]
With the following steps, we are sure you can easily transfer via online or offline on Kuda bank, if you have any difficulty kindly make use of the comment section.