The 10 Richest People In Canada 2023 [Investment & Worth]
Billionaires in Canada are almost all men, although we also have wealthy women in the country among the richest people in Canada.  The combined wealth of the 10 richest Canadians hit a new record of $96.4 billion in 2021 and there is a good result in 2022.
Lately, Canadian companies have grown massively and become even more profitable with technology providing growth for successful start-ups.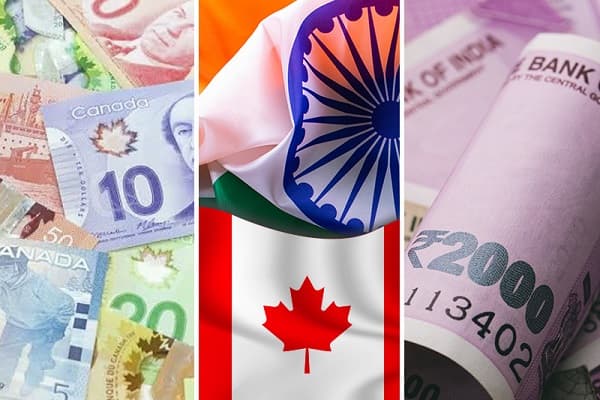 We do not need to take much of your time with introduction so let us go straight to the reason why you found yourself in this article.
Top 10 Richest People In Canada & Net Worth
Here are the wealthiest people in Canada currently:
1. David Thomson And Family
Net worth: $35.1 billion
Source of wealth: media
Residence: Toronto
Age: 64
Thomson Reuters had the kind of year that should have seen Thomson's fortunes flourish, with operating profit up 60% in 2019. David Kenneth Roy Thomson is the 3rd Baron Thomson of the Fleet is a Canadian hereditary peer and media financier. David Thomson and Thomson Reuter Corp, a publishing and media conglomerate established by Thomson's grandfather Roy Thomson, managed by the Thomson family. 
Today, David Thomson works as president of the company. The Thomson family owns The Globe and Mail newspaper and has a stake in Bell Canada, a telecommunications company. Thomson is also part owner of the Winnipeg Jets of the National Hockey League, and his family has a minority interest in the Montreal Canadiens.
Read Also: Countries With The Strongest Economy In The World
2. Jose Tsai
Net worth: $12.9 billion
Source of wealth: e-commerce
Residence: Hong Kong (Citizen of Canada)
Age: 57
The Alibaba co-founder and owner of the Brooklyn Nets tops the e-commerce site's second-largest shareholder with a 2% stake. Joseph Chung-Hsin Tsai is a Taiwanese -born Canadian billionaire businessman and philanthropist. Joseph Tsai is a co-founder of Alibaba Group Holding Ltd., which is the China -based internet company and has contributed to the business for more than 20 years, serving as CFO and executive vice chairman of the company's board. 
Tsai owns the Brooklyn Nets; the New York Liberty, a team in the Women's National Basketball Association; and the San Diego Seal , a professional indoor lacrosse team. He is also chairman of J Tsai Sports, which has financed several sports media and technology companies.
3. Galen Weston
Net worth: $8.2 billion
Source of wealth: retail
Residence: Toronto
Age: 81
Willard Gordon Galen Weston is a British-Canadian businessman and philanthropist, as well as Chairman Emeritus of George Weston Limited, a leading food processing and distribution company. In 1984, Galen Weston established the President's Choice brands, and by 1994, the company was marketing 800 products in the United States and Canada. 
Weston obtained several other brands, such as Holt Renfrew, and by 1998, his holding company George Weston Ltd. had made $12 billion. George Weston Ltd. would go on to take over many other businesses, including Florida's Orchid Island resort, Stroehmann Bakeries, Bestfoods Inc., Loblaw Companies Ltd., and Selfridges.
Weston was the third-generation boss of George Weston, the Canadian food and retail giant established by his grandfather in 1882. His son now manages the company.
4. David Cheriton
Net worth: $7.1 billion
Source of wealth: Google
Residence: Palo Alto, California (Citizen of Canada)
Age: 70
David Cheriton was among the early investor sponsors of Google LLC, where he mentored Larry Page and Sergey Brin and is the founder and CEO of Apstra, a company that automates data center design and operations. Cheriton also financed into VMWare Inc. and Arista Networks and founded Granite Systems, which was acquired by Cisco Systems in 1996, and Kealia Inc., which was acquired by Sun Microsystems Inc. in 2004. 
Cheriton, Stanford Professor Emeritus of Computer Science, made an initial investment in Google, which was established by two hard-working Stanford graduate students. Cheriton has co-founded three computer networking companies, including Arista Networks.
6. James Irving
Net worth: $5.7 billion
Source of wealth: diversified
Residence: Saint John, New Brunswick
Age: 92
James Irving is the owner of JD Irving Ltd and also one of the richest people in Canada, JD Irving is a growing company with more than two dozen companies dealing in retail, transportation, and frozen foods, among many others. His family's wealth guided him through two generations, and his father further developed the Irvings' assets by turning to oil operations with Irving Oil Ltd. 
That company is controlled by his brother Arthur Irving, but the two reportedly don't speak to each other. Irving Forestry and Lumber Work has planted more than a billion trees since 1957, and the company holds the world record for the most trees planted, which is 53,000 in one hour.
7. Huangchulong
Net worth: $5.6 billion
Source of wealth: real estate
Residence: Shenzhen, China (Citizen of Canada)
Age: 63
Huang, a Canadian citizen residing in China, is Canada's most significant earner, with a net worth increase of $2 billion since last year. His privately owned Galaxy Group has grown more than 538 million square feet of real estate in China. Huang Chulong earned his fortune through Galaxy Holding Group, a China-based private real estate developer, and now, at 62, he is among the 1,000 richest people in the world. 
The company has prospered for 32 years and helps real estate development, hotel management, business operations, urban renewal, finance, and investment.
8. Jim Pattinson
Net worth: $5.2 billion
Source of wealth: diversified
Residence: Vancouver, British Columbia
Age: 92
Jim Pattison is the founder of The Jim Pattison Group, which is the largest business conglomerate that has investments in a variety of sectors, such as supermarket chains and the automotive industry. The company is the second largest private company in Canada. With 45,000 workers and $10 billion in revenue in 2017, Pattison heads the Jim Pattison Children's Hospital Foundation, and in 2018 he gave more than $100 million to hospitals in Vancouver and in Saskatoon, Saskatchewan, where he was born.
9. Chip Wilson
Net worth: $5.2 billion
Source of wealth: Lululemon
Residence: Vancouver, British Columbia
Age: 65
The list of the richest people in Cana will not be complete without Dennis J. Chip Wilson a Canadian billionaire, philanthropist, and businessman who has established numerous apparel retail companies, most notably the yoga-inspired sportswear company Lululemon Athletica Inc. and Westbeach Snowboard. 
He has been hailed as one of the leaders in the "athletics" industry, which he was encouraged to delve deeper into after attending his first yoga class at the age of 42. Although he rejected Lululemon's board in 2015, he is still the company's fourth-largest shareholder. Lululemon has 140 stores outside of the United States.
9. Scheinberg Brand
Net worth: $4.9 billion
Source of wealth: online gambling
Residence: Isle of Man (citizen of Canada)
Age: 48
Mark Scheinberg was born in Israel but immigrated to a Toronto neighborhood as a young man. At 28, Scheinberg co-founded PokerStars with his father Deél Isai in 2001. Scheinberg and his father, Isai, established PokerStars, an online gaming site, in 2001. Mark, who already owned 75% of the company, cashed out in 2014, pocketing more than $3 billion in the process. 
The company would become the largest online poker company until it was sold by the Scheinbergs in 2014. Scheinberg raised more than $3 billion from the sale and used some of that money to spend on the restoration of historic buildings in Madrid for private and commercial purposes, Scheinberg Brand is currently one of the richest people in Canada with a net worth of $4.9 billion.
10. Emanuele (Lino) Saputo And Family
Net worth: $4.3 billion
Source of wealth: cheese
Residence: Quebec City
Age: 84
Last on the list of richest people in Canada is Emanuele and Family, Saputo Inc. was founded in Montreal 65 years ago by Giuseppe Saputo and is one of the top three cheesemakers in the United States; the best dairy processor in Australia; and the largest producer of branded cheese in the UK. The entire Saputo family is supposed to be worth $10.2 billion, which is among the 10 richest in Canada. 
Today, Saputo Inc. is managed by Lino Saputo Jr., who was voted Canada's Outstanding CEO of the Year in 2019 and is also the founder of Quartexx Management, an agency that represents hockey players.
Read Also: Top 5 Most Practiced Religion in Canada
We hope that our research on the latest 10 richest people in Canada motivates you in your entrepreneurial career. If you have any questions feel free to ask anything through the comment section.