Searching for a Forex Broker? Here Are Some Tips
It can be easy to start to feel a little overwhelmed while you are searching for a forex broker.
With so many online brokers that you can choose from, and each one having its own set of pros
and cons, you might find yourself confused about which one to go with.
But selecting a broker is one of the most important first steps that you will take when becoming a forex trader, so you have to push through and make sure you choose the option that will provide the services you need.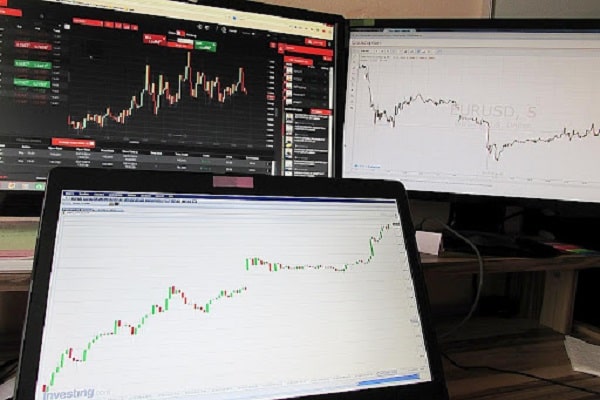 To simplify things, here is a list of things to look for in an online broker to help ensure you go in the right direction.
Confirm That They Are Properly Regulated
Not all forex brokers are created equal, and some of them might not be properly regulated and
licensed to operate in the first place. So, as you begin to create a list of potential online brokers
that you can go with, confirm that they are allowed to operate and they meet all of the legal
requirements to work in your country.
Also, bear in mind that it's wise to verify the information that you are given by a broker on their website. After all, they might be making misleading statements. If you do your research, you may find top-quality brokers like HFM, and this can simplify the process by helping you avoid the brokers that can't really be trusted.
Check Their Customer Service Hours
One thing that you might not immediately think about is customer service. You might not
consider this to be super important when it comes to selecting a forex broker. But the truth is that
it actually is.
Remember, the forex market is open 24 hours a day, five days a week, thanks to the
various markets around the world that are open at different hours because of time zones. So, if
you ever find yourself in need of support in the middle of the night or late in the evening, you
will definitely want to be able to contact the broker's customer support team.
This is why it is a good idea to check the customer service hours, as well as the methods available for getting in touch with the broker when you need them. For instance, is there a 24/7 online chat, a phone
number, and an email address you can write to, or can you only call them during certain hours?
Read Customer Reviews on a Broker
Yet another efficient way to narrow your options when searching for a forex broker is by looking
up customer reviews. You can read the reviews left by those who already used a broker to see
what they have to say about the way they were treated and whether or not the broker lived up to
their claims.
Basically, in the same way that you would look up reviews on a product that you need, you can do the same with online brokers, and you might be surprised by how much you can learn by taking this route.
Bottom Line: It Doesn't Have to Be a Struggle
Although it might be a little confusing at first, finding the right broker for your expectations and
needs does not need to be a struggle. Ultimately, you definitely want to go with a broker that will
be there to help you, regardless of your experience in forex trading, so you can have some peace
of mind.
You also want to go with a company that is properly regulated, and one that has a solid
reputation and has received positive reviews from other customers.