Biography Of Money Heist Cast: Professor, Tokyo, Nairobi & Others
Are you the number one fan of the Spanish series  La casa de papel "Money Heist"?
Do you know the characters by heart and since the series began, do you feel your heart beat faster every time you hear about bank robberies?
Did you have a withdrawal crisis when you watched the last few episodes of the seasons?
If you, just like us, are obsessed with Money Heist Actors and want to know more about the lives of actors who play our favorite characters, then continue reading this piece.
1. Ursula Corberó (Tokyo)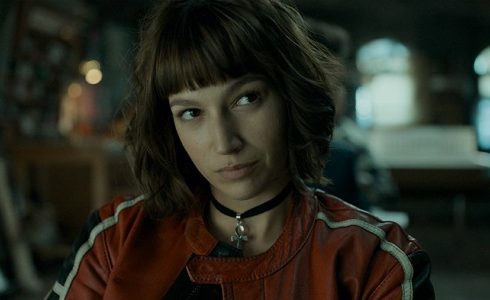 Úrsula Corberó Delgado was born on August 11, 1989, in Barcelona, ​​Spain, where she was also raised.
At the age of five, the precocious girl already knew she wanted to act and began to participate in commercials. At the age of thirteen, Úrsula worked for the first time professionally in a fiction project.
This Spanish woman's career began, in fact, in 2002, when she played the character María in the TV drama series  Mirall Trencat. In 2005, it was her turn to act in the TV series Ventdelplà. She later featured in the series  El Internado  (2007). Úrsula also played Ruth Gómez, a character who suffered from bulimia in the series Physics or Chemistry  (2008).
The actress played a series of minor roles on television until, in 2017, she conquered the biggest role of her career: Tokyo, one of the protagonists of the series Money Heist.
In addition to working on series, Úrsula has also made some films such as Cómo surviving afarewell  (2015), Proyecto tiempo (2017) and El árbol de la sangre (2018).
Since 2016 the actress has been dating actor Chino Darín. Is this last name familiar? Yes, it's not a coincidence, Chico is the son of the famous Argentine actor Ricardo Darín.
Actress Ursula Corberó's Instagram: @ursulolita
2. Álvaro Morte (Professor)
Money Heist Professor real name is Álvaro Morte. Álvaro Antonio García was born in Cádiz, Spain, and currently lives in Madrid. In addition to acting, the Professor in Money Heist series is an outspoken workaholic who also works as a producer and director.
His main performances were in the short film Wings (2013) and in the thriller series Planta 25  (2006). Enthusiastic about the theater world, in 2012 he founded a company called 300 pistols.
With the Spanish series produced by Netflix, Álvaro became known around the world for playing the meticulous and ambitious professor organizing the great robbery.
When he was in his early thirties, the Spanish actor had cancer in his left thigh. But Álvaro was not let down and, after some time, he was cured.
His favorite hobbies are traveling, cooking, and playing sports. The actor is married to a stylist and has two children, twins León and Julieta.
Actor Álvaro Morte's Instagram: @alvaromorte
Read Also: Top 10 Most Beautiful Men In The World
3. Miguel Herrán (Rio)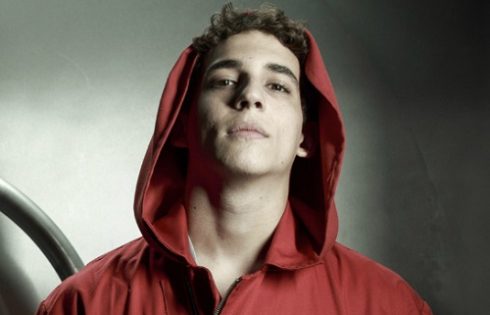 Born in Malaga, a city in the region of Andalusia (Spain), the actor who plays Rio was born on April 25, 1996. Despite being born in Malaga, the boy was raised in Madrid.
Miguel debuted in his career as the protagonist Dario in the dramatic film A cambio de nada  (2015), by director Daniel Guzmán. It was the director himself who discovered this great talent accidentally, during ordinary dawn, on the streets of Madrid. Thanks to his role as Dario, he received the 2016 Goya Award for Best Breakthrough Actor.
The actor has also appeared in a number of short films and starred in a Bollywood commercial.
The young heartthrob is a sports enthusiast and the fitness world. He usually shows his passions in his active Instagram account.
Miguel's personal life is little known, the actor tries to protect himself a lot by being discrete. Of the few things that are known is that he lives with his mother (named Belén) in the Chamberí neighborhood (in Madrid) and is in love with Coyeh, an abandoned dog he adopted in 2016.
Actor Miguel Herrán's Instagram: @miguel.g.herran
4. Jaime Lorente (Denver)
Did you know that in addition to playing the role of Denver, Jaime also practices contemporary dance and fencing? This young actor, born in 1991, from Murcia, Spain, attended the Escola Superior de Arte Dramática in his hometown.
In addition to the role of Denver, Jaime also starred in the film Todos lo Saben (2018) and the Netflix Elite series  (2018). He also participated in some plays and television programs.
Very discreet, no further details about the actor's personal life are known. We only know that Jaime has an older sister named Julia and four nephews, with whom he posts numerous photos on his popular Instagram account.
It is rumored that in late 2018 the handsome Jaime Lorente began dating María Pedraza, his co-star on the Elite series.
Actor Jaime Lorente's Instagram: @jaimelorentelo
5. Itziar Ituño (Raquel Murillo)
Born in 1975 in the province of Biscay, an autonomous community in the Basque Country (Spain), Itziar studied drama and sociology. Versatile, in addition to being an actress, Itziar is also a vocalist for three bands and a presenter.
Despite having Castilian as her mother tongue, she learned Basque at the age of 19, which opened a series of doors for her to be able to act in programs on Basque public channels.
Her first performance was in the film  Agur Olentzero, agur, released in 1997. In 2008 she started acting in the Basque television series  Goenkale  (2000). Itziar has also worked on the film Loreak (2014), some other local productions and plays.
Her career was even projected from time to time when she received the role of negotiator Raquel Murillo, from the series La casa de papel.
Read Also: Who Are The Highest Paid Actors In The World? (Updated List)
An adventurer, before having her agenda filled with events, Itziar lived for four months in the Amazon, participating in a humanitarian project. Currently, the actress lives in Madrid.
Instagram of the actress Itziar Ituño: @itziarituno
6. Pedro Alonso (Berlin)
Pedro González Alonso, known in the art world only as Pedro Alonso, was born in Vigo, Galicia (Spain), in 1972. Currently, the actor lives in Madrid.
Pedro began his career in Lisbon, working in the theater on an adaptation of Shakespeare's classic Romeo and Juliet. After this first adventure through the universe of theatre, the actor from La casa de papel has participated in numerous films, plays and television series (such as Grand Hotel, 2011, and El ministerio del tiempo, 2015).
With that background, he was already quite popular in Spain even before the Netflix series premiered. Want to know more? Pedro had already worked alongside Úrsula Corberó in the famous series La Embajada (2016).
The fame beyond the borders of Spain came with the invitation to participate in the casting of Money Heist movie. The audition went well and Pedro was immediately hired to play the anti-hero Berlin.
Actor Pedro Alonso's Instagram: @pedroalonsoochoro
7. Alba Flores (Nairobi)
Madrid was the birthplace of actress Alba Flores, who came into the world on October 27, 1986. Daughter of musician Antonio Flores and theater producer Ana Villa, the girl lost her father in childhood.
With many actors in the family, from a young age, Alba, who is of gypsy origin, has shown interest in pursuing a career as an actress. Her first steps were taken at age 13 when she began studying theater.
Among the most famous audiovisual projects in which she participated are El Calentito  (2005),  Luna de miel en Hiroshima  (2005) and Vis a Vis (2015). In addition to film and television, Alba is also a theater actress.
In her personal life, the girl is a homosexual. Quite discreet, it is known that she had a relationship in the past with the singer Ondina Maldonado, but after the affair, no other partner was ever heard of.
Actress Alba Flores' Instagram: @albafloresoficial
8. Esther Acebo (Mónica Gaztambide)
Esther Acebo was already known among Spaniards, not for her work as an actress, but for her performance as a television presenter and reporter. Mónica was the girl's first performance as a regular character.
Graduated in physical education, her professional life took quite different paths. Before reaching international fame with the series A casa de papel, Esther worked on the children's program  Kosmi Club, on the Madrid DF series  (2010) and on the film Los Encantados  (2016).
After going through cinema, television and theatre, the young woman landed the role of Mónica Gaztambide, the director's secretary and lover who accidentally ends up getting pregnant.
Actress Esther Acebo's Instagram: @estheracebo
9. Enrique Arce (Arturo Román)
Actor and writer, that's how Enrique can be defined. Born in Valencia, Spain, before living Arturo, the actor played characters in the feature film Manolete (2008),  A Long Way Down (2014), in the series  Knightfall (2017) and acted in several other projects.
Enrique studied law, lived in New York and graduated in Dramatic Art from the American Academy of Dramatic Art. The seasoned actor is also passionate about writing and recently published a novel called  The Greatness of Unnamed Things (2019).
Enrique Arce was married to actress Cristina Peña, with whom he starred in the series Compañeros. The couple had no children.
Read Also: 10 Highest Paid Musicians In The World
We hope you enjoyed this piece, if so kindly hit the share button, you can also contribute by making use of the comment box below.