8 Simple and Profitable Business Ideas For Car Lovers
If you're a car lover with an entrepreneurial spirit, you're in luck. There are plenty of profitable business ideas that you can start with your passion for cars.
From detailing and repair to selling and renting, there's something for everyone who wants to turn their love of cars into a business venture. So read on to learn about the different options available to you and get started today.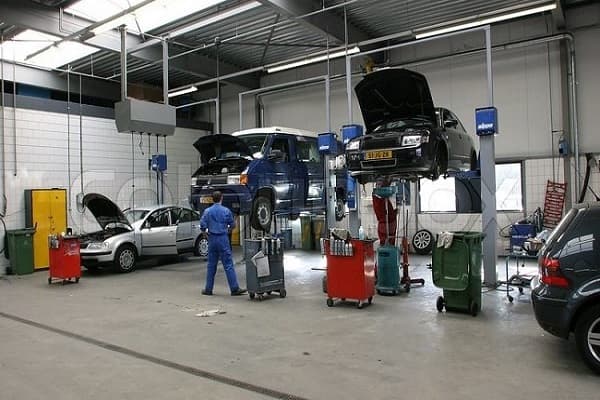 Offer to be a chauffeur on special occasions
If you like cars and want to start your own business, one option that you can consider is to offer chauffeur services for special occasions. This can be a great way to earn some extra income while doing something you love. In addition, it is a service that is always in demand.
Whether it's a wedding, prom, or any other special event, there are always people who need a ride. And with your own chauffeur business, you can be the one to provide it!
Of course, starting any business comes with its challenges, one of which is car insurance. If you use your personal car for business purposes, you'll need to make sure your policy includes business use.
If you are thinking of buying a new car for your chauffeur business, then you might consider one of the cheapest cars to insure to keep your overhead low and your profits high. But if you are passionate about cars and offer excellent customer service, then chauffeuring might be the perfect business for you.
Start a car cleaning business
Whether you're passionate about cars or just looking for a way to earn some extra money, this can be a great business venture.
But where to start? Well, first things first: you have to get organized. Make a business plan, set goals and choose a name for your company.
Next, you have to spread the word. Create some marketing materials and start spreading the word about your new business. You can also create a website and start having an Internet presence.
Finally, it's time to get to work! Start by offering your services to family and friends, and then expand to other clients. With hard work and a little luck, you'll be on your way to a successful car cleaning business in no time.
Sell ​​car parts and accessories online
If you are a car enthusiast, why not turn your passion into a business? Selling car parts and accessories online is a great way to earn some extra money, and it's also a lot of fun. However, there are a few things to keep in mind.
First, you have to find a niche market. Do not try to sell everything to everyone, focus on a specific type of customer or type of car.
Second, you need to make sure that your prices are competitive. There are many other companies that sell car parts and accessories, so you have to make sure that their prices are attractive.
Lastly, you need to focus on customer service. If you can provide excellent customer service, you will be sure to build a loyal customer base.
Rent out your garage as a storage unit
Do you want to earn a little extra money? Why not rent out your garage as a storage unit? It's easy to get started and you can make a nice profit if you play your cards right. Here's how to get started:
First, make sure your garage is clean and organized. You'll want to offer potential customers a clean, well-lit space.
Next, put up some shelving or storage bins to make the most of the space. This will help your clients know what to expect in terms of available space.
Lastly, promote your new business. Place flyers in local businesses, post them on advertising websites, and spread the word to your friends and family.
With a little effort, you can easily turn your garage into a storage unit business.
Wash and vacuum other people's cars for a fee
If you love cars and are always cleaning your own, why not earn some extra money by washing and vacuuming other people's cars? You could create a flyer and post it in your neighborhood or at local businesses.
You could even offer a discount for the first wash. Make sure you are professional and fast, and you will surely get a loyal clientele in no time. Plus, it's a great way to meet new people and soak up the sun.
Create a blog or YouTube channel on cars and automotive topics
Do you like cars? Do you dream of being your own boss? If so, starting a business by creating a car blog or YouTube channel could be the perfect way to earn some extra cash.
Although it may seem like a daunting task, with a little effort and some creativity, you can quickly build a car-loving following that appreciates your content. And best of all, you can do it from the comfort of your home. What are you waiting for? Start your engines and launch your new business today.
Automotive upholstery repair
If you like cars, opening an auto upholstery repair shop is the perfect business idea for you. Not only will you be able to work on some of the most beautiful machines around, but you'll also be able to help your customers keep their cars looking like new.
Whether it's replacing a worn seat cover or repairing a tear in your upholstery, your skills will be in high demand. And best of all, you can be your own boss and set your own hours.
Windshield repair/replacement
So you want to start your own business? That is incredible! And what better business to start than one that involves fixing people's windshields? After all, what could be more exciting than driving all day, fixing the occasional cracked windshield?
There are a few things you will need to get started. First, you'll need a van or truck that can fit all of your gear. Next, you'll need to purchase some professional-quality windshield repair kits. Finally, you will have to take out insurance to protect yourself in the event of an accident.
Once you have all your supplies, it's time to start advertising your business. You can place brochures in local businesses, or even put up a web page. Be sure to include your contact information so potential customers can get in touch with you.
With a little work and dedication, you can be on your way to running your own successful windshield repair business.
Read Also: How To Buy Used Cars In The United States
There are many different business ideas for car lovers. From the driver to windshield repair, there is an option for everyone. What are you waiting for? Get out there and start your own car related business today.