The 12 Best Seminary Schools In Canada [Theology Schools]
Are you in search of the best seminary schools in Canada, do you intend to be clergy, or do you want to know more about the gospel? Most people probably have a skewed understanding of seminaries and assume they are primarily for the training of clergy.
If you fit this description, keep reading this post because we will explain what seminary is and why it is so crucial.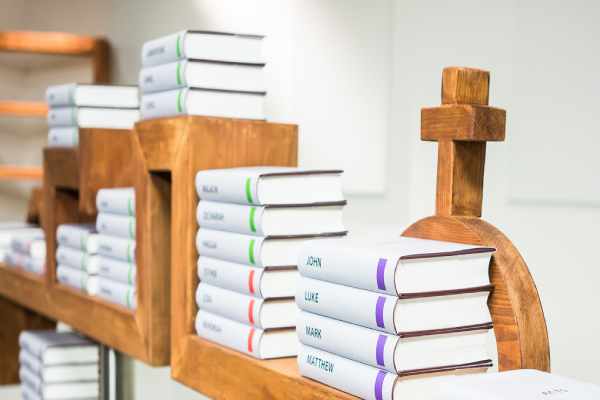 In addition, we have you covered if you have been scouring the web for the best theology schools in Canada. In a moment, we will reveal the top 12 best seminary schools in Canada.
But, before we get to that, there is a question many people have, and we will address that right away.
What are seminary schools?
The goal of seminary education is to equip students with the skills they'll need to spread the gospel around the world.
Students attending seminaries receive training in the Bible and theology in preparation for service in the field of missions.
There is a wide variety of academic programs available at various seminaries, including ones in education, business, and intercultural studies.
Why is seminary school important?
At a seminary, you will learn the skills you need to minister and serve other people well.
No matter what kind of service God leads you to, you will need to be prepared.
You need to be adept at connecting with others and exchanging ideas in a healthy way.
You'll benefit from learning how to give and take love and respect, as well as how to develop meaningful connections with others. You'll learn all of these and more in a Seminary School.
Now that you know what a seminary is and why it's so crucial, let's take a look at the top 12 best Seminary Schools in Canada.
The Best Seminary Schools in Canada
Below is the list of the best seminary schools in Canada currently:
1. Trinity Western University(TWU)
Trinity Western University was founded in 1962. Currently, it has campuses in Langley and Richmond.
Trinity Western University is the only university in Canada to have A+ in teaching and learning for the past seven years in a row.
Also, TWU is widely recognized as one of the top Christian liberal arts colleges in the world.
Trinity Western University helps students acquire skills while also encouraging them to think critically about who they are, what they believe, and what they are meant to accomplish in the world.
TWU is a Christ-centered, student-focused, and globally engaged community that educates. The university has a stated mission of preparing Christian leaders, but it welcomes students of all religions and backgrounds.
Some of their courses include; Counseling Psychology, Christian Studies, Biblical Studies and Christian Thought.
2. The King's University
King's University is a Christian university that serves students from all around western Canada and the world.
Located in the heart of Alberta's capital city, a young and vibrant province, the university's campus sits on Treaty Six territory.
Realizing that God created and owns the world is the best starting point for any study of the world. One good thing about this theology school is that they try to spread Christ's mercy and love to all of their students.
Courses they offer include Biblical and Doctrinal Theology (THL), Church History (HIS), Biblical Apocalyptic Literature (THL), Contemporary Theology (THL), Philosophy of Religion (PHIL), and Historical Theology (THR).
3. Rocky Mountain College
Rocky Mountain College is one of the top 12 best Bible schools in Canada. It provides instruction in several different settings, including online, in small groups within the context of a church or other community, and in traditional classrooms.
Rocky Mountain College has adapted to the realities of an expanding metropolis and the presence of other Christian colleges. It has also recognised the possibility of increasing the College's reach and influence by teaching Christianity and the Bible in nontraditional ways.
Some of the topics covered in their classes include Christian Spirituality, Interdisciplinary Studies, Global Studies, Communication & Languages, and Leadership.
4. Canadian Lutheran Bible Institute
Camrose is a beautiful town in central Alberta, and CLBI is located there. The complex occupies half a city block on the parkland coast of beautiful Mirror Lake, which is about three blocks from the city centre.
They train their student to leave with more than just book smarts; they make sure that their students leave with strong morals and practical experience.
They provide education in areas such as Christian Life (CRL), Biblical and Doctrinal Theology (THL), Church History (CHS), and Leadership Development (LDD) (HIS).
5. Alberta Bible College
At Alberta Bible College, your success, the value of your education to the church and society, and the reputation of Alberta Bible College are all important to the college.
ABC recognises its place at the forefront of cutting-edge educational practices that seek to uncover and cultivate students' abilities, knowledge, and attitudes and is committed to students' education because of its value to the church and the community.
Not just that, accreditation from the Association of Biblical Higher Education has also been granted to Alberta Bible College (ABHE).
6. The Presbyterian College
Presbyterian College is another seminary school in our list of the top 12 best Seminary Schools in Canada.
At Presbyterian College, you experience the transformative power of the college's worshipping community and your newfound friendships.
Presbyterian College educates men and women alike to be effective pastors and leaders in the church.
McGill University, a leading institution in North America, is teaming up with presbyterian College to ensure that its students receive the best possible education.
Presbyterian College holds accreditation from the Association of Theological Schools, the premier theological school accrediting body.
7. Absurd theological seminary
Absurd theological seminary is sixth on our list of the oldest and best Bible schools in Canada. It was established in 1923 with a class size of three pupils and a bold seal reading "The Whole Bible for the Whole World."
There are more than 13,000 people who have graduated from Absurd theological seminary and are now working in fields like social justice, governance, the arts, mission groups, education, and the church in every time zone. Asbury Seminary now has over 1,800 students from over 80 different religious traditions and 50 different countries.
Asbury Seminary's educational tenets are grounded in a Christian worldview that sees God as revealed in the person of the Lord Jesus Christ and as witnessed in the Scriptures through the Holy Spirit. 
Christian Studies, Leadership Development, Pastoral Care, Christian Education, and Christian Counseling are just some of the courses available, along with a Certificate in Missional Discipleship and others focusing on the growth and multiplication of churches.
8. Wycliffe College
Wycliffe College is another theology school on the list of the top best Bible colleges in Canada. It was the Church Association of the Diocese of Toronto, an evangelical Anglican group, that established Wycliffe College back in 1877.
In 1881, in response to its fast expansion, the school relocated to a purpose-built facility in the University of Toronto neighborhood.
The College joined the University in 1885, and by 1889, it had become a federated college. The College's current location on Hoskin Avenue was chosen in 1891, the same year it received official recognition as an Anglican theological institution.
Wycliffe College prepares students for service in Christ's worldwide church and for academic careers in theology and related fields.
9. The Associated Canadian Theological Schools (ACTS Seminaries)
Trinity Western University is home to the Associated Canadian Theological Schools (ACTS Seminaries), a network of evangelical Christian seminaries in Canada.
Canadian Baptist Seminary, Northwest Baptist Seminary, and Trinity Western University established ACTS Seminaries in 1985 to fulfill their respective missions of educating and training church leaders and offering quality graduate theological education within a Christian university atmosphere.
They offer combined master's and doctoral programs in biblical studies, theology, ministry, languages, chaplaincy, and marital and family therapy.
Also, the Association of Theological Schools and Colleges recognizes ACTS Seminaries as valid institutions.
10. Carey Theological College
Carey Hall, the forerunner to today's Carey Theological College, was established in 1959 by Baptists in Western Canada. In 1960, it opened to the public. It was rechristened as Carey Theological College in 1991.
Carey prepares students to be influential leaders in a wide range of fields so that they may go change the world out of a deep commitment to God and concern for others.
Carey prioritises practical applications of Christian doctrine in areas such as preaching, missions, urban research, evangelism, spiritual formation, and equipping ministries.
11. Canada Christian College
When it comes to training ministers, no other school in Canada compares to Christian College.
There have been more than 6,500 male and female graduates from Canada Christian College during the past 50 years.
Ministry, Christian counseling, sacred music, business and communications, religious education, Israeli studies, and executive leadership are just a few of the subjects that Canada Christian College has been providing cutting-edge, practical education to since 1967.
The graduates of Canada Christian College are involved in leadership roles around the world, and they are driven by their love of God and compassion for others.
12. Canadian Baptist Theological College
The Association of Theological Schools (ATS) and the Association for Biblical Higher Education (ABHE) have both recognised Canadian Baptist Theological College (CBTC) as a legitimate institution of higher learning (ABHE).
Both those who are well on their way to Christian ministry and those who are just beginning to discover who they are in Christ will find a welcoming and encouraging community at Canadian Baptist Theological College.
The experience at CBC includes learning new things, mastering new skills, and maturing in Christlikeness.
Canadian Baptist Theological College is dedicated to preparing men and women to be used by God to teach others about the Bible and its relevance in today's complex world.
FAQs
What is the meaning of Seminary?
Seminary is where people with the desire to share or learn more about the gospel are trained.
Where can I study theology in Canada?
You can study theology in Canada at the King's University, Canadian Baptist Theological College, Canada Christian College, Carey Theological College, The Associated Canadian Theological Schools, and Wycliffe College.
What are seminary students called?
Seminary students are called seminarians.
Read Also: The 12 Best Seminary Schools In The United States
Conclusion
It is now clear that theological education is not reserved for the clergy alone. It's for anyone who is interested in learning more about the Christian faith. If you intend to enroll in a theology school, feel free to select from our list of the top 12 best Seminary Schools in Canada presented above.