London Business School: Discover The Best Business School In Europe!
The London Business School is part of an elite select group. For several years in a row it has been considered the school with one of the best MBAs in the world., second only to institutions such as Harvard Business School.
LBS students are highly sought after by companies: according to data from the institution, in 2014, 93% of MBA graduates received job offers within three months of graduating.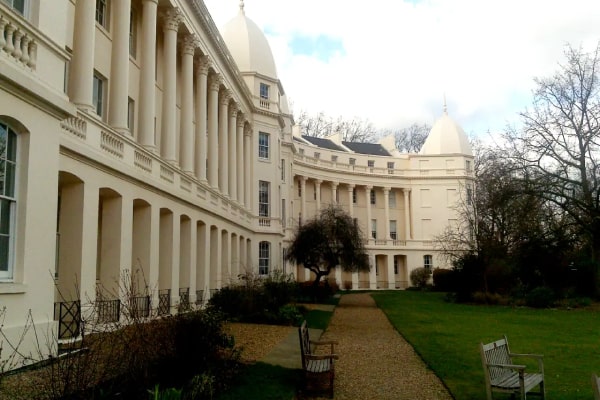 Academic excellence is mainly due to the quality of the student and faculty bodies. Among the professors, in addition to PhD professionals, there are consultants from large companies who bring real cases faced by corporations to the day-to-day classroom. LBS students, from over 130 countries, undergo a rigorous selection process.
Throughout the course, students are invited to travel around the world to visit partner institutions and learn how to stand out in different markets. Below, find out about the courses offered by the London Business School and find out about the selection process:
Courses offered by London Business School
Masters
The London Business School offers courses that cater to students from the most varied backgrounds and who are in different professional moments. Check out:
Master in Management(Me)
Aimed at students with little professional experience, MiM is a one-year full-time program, which aims to boost the careers of young talent. Among the subjects studied are economics, finance, leadership in organizations, strategic analysis and marketing.
 Global Masters in Management (Global MiM)
This full-time master's degree lasts two years and aims to prepare leaders capable of helping to solve global challenges. At the end of the course, the student will obtain two diplomas: Master in Management and Master in Science in International Business. In the first year, classes take place in London and, in the second, in Shanghai. 
Master in Finance
Elected by the Financial Times as the best master's degree in finance in the world, the LBS Master in Finance can be completed full-time (10 to 16 months) or part-time (22 months). In addition, students can choose the subjects they want to study and customize their studies according to their professional aspirations.
MBAs
MBA 
Aimed at professionals who graduated more than two years ago and are looking to change their career. The impact of the LBS MBA is so significant that, in 2014, 93% of its graduates received job offers after 3 months of graduation. In addition, the program offers a lot of flexibility, as it can be completed in 15, 18 or 21 months, depending on the student's needs and availability.
Executive MBA
Intended for students who intend to leverage their careers, especially those who had technical training in an area, but want to learn more about executive management. In this program, students can choose to take classes in London or Dubai.
EMBA Global Americas & Europe
Lasting 20 months, this program allows the student to take classes in New York and London, and at the end it awards two diplomas to graduates: the London Business School and the Columbia Business School.
EMBA Global Asia
The program lasts 20 months, just like the EMBA Global Americas & Europe. However, in this course the student will have classes in New York, London and Hong Kong, in addition to allowing the case studies to be carried out in other cities.
Executive Education
The London Business School also offers specific training programs for businesses. The institution offers classes in finance, strategic marketing, human resources, leadership, among others.
Doctorate degree
Lasting approximately 5 years, the PhDof LBS allows students to deepen their knowledge in Economics, Finance, Marketing, Accounting, among other areas.
London Business School selection process
Masters and MBAs
The admission process for Masters and MBA courses involves curriculum analysis, standardized tests such as GRE or GMAT, and English proficiency exams such as TOEFL or IELTS, interview, submission of letters of recommendation and essays ( essays). Below are relevant details about the process:
1. The average required for the GMAT varies between 600 and 800 points.
2. The curriculum must have one page and the LBS itself has its own format;
3. In letters of recommendation, opt for a professional and an academic reference;
4. Some interviews are conducted by former students of the programs;
5. All decisions are communicated by email. Don't expect phone calls from LBS;
6. It's good to keep an eye on deadlines for MiM, MiM Global and MBA, as the dates vary a lot and tend to be different from other schools.
For those who intend to apply for the LBS MBA, it is worth taking a closer look at the website. They often post essay topics so prospective applicants have an idea of ​​what to expect. The class that will graduate in 2017, for example, had to answer the following questions:
1. What are your post-MBA plans and how will your past experience and the London Business School program contribute? (500 words)
2. How will you add value to the London Business School community? (300 words)
3. Is there any other information you believe the Admissions Committee should know about you and your application to London Business School? (300 words)
For the doctorate
The application process for a PhD at LBS is very similar to that of other doctoral programs around the world. Perhaps the only difference is the final submission date – January 8th -, which is a little longer than the other programs.
Thus, those interested in applying for a doctorate at LBS are required to demonstrate proficiency in English through tests such as TOEFL/IELTS, in addition to the GRE (for those who intend to study economics, management science or operations) and GMAT (for those interested in marketing or finance), personal statement (a kind of personal essay) , letters of recommendation and school transcripts. 
Costs
London is a culturally rich city: there are more than 180 theatres, 240 museums and galleries, 155 public parks and a lot going on at the same time.
However, living there is not cheap and courses are expensive. The Master of Management (MiM) costs £33,600 per year, while MiM Global costs £37,500 for two years. The MBA is significantly more expensive: the entire course costs £67,750. The Executive MBA ranges from £69,660 to £104,710, with material and accommodation included.
Read Also: Top 10 Business Schools In The World
Financial help
Some foreign institutions offer scholarships to students who want to study at the London Business School. This is the case of "The Gallifrey Scholarship for Social Enterprise", "Dubai Executive Office Scholarship", "Executive MBA Scholarship for Women", "Celia AtkinAventScholarship" and LBA itself, via "The London Business School EMBA (Dubai) Scholarships".