10 Best Movie Producers In Nigeria 2023 – Updated List
Want to know who the best film producers in Nigeria are? In today's article, we have highlighted and extensively written about the best movie producers in Nigeria currently.
Nollywood has been the pillar and source of livelihood for some Nigerians, you do not need to be told that the Nigerian movie industry is doing well and is well-rated among the top movie industries in the world.
All these achievements are the hard works and consistency coupled with the raw talents of some individuals and we have to give credit to them, they deserve the accolades.
In today's post, we will list the best of best Nollywood movie producers that have written their names in the history of the Nigerian film industry, they have traveled near and wide, produced movies in Nigeria and abroad.
As we have it in every part of the world, you hardly hear about the names of movie producers because they mostly do not appear in the movie, mostly actors and actresses are the ones getting the fame because they are the ones we see.
We all should know that without the movie producers we will never know the actors and actresses and the producers are the ones that actually made those blockbuster movies we watch entertaining due to the pressure they put on actors and the energy they put into the production to make sure the best is produced.
Without further ado let us take you straight to the topic of the day, below is the list of the top 10 best movie producers in Nigeria.
10 Best Movie Producers In Nigeria 2023
Here is a list of the best film producers in Nigeria, note that this list wasn't arranged in any form of order, they are all doing exceptionally well in their profession;
1. Tade Ogidan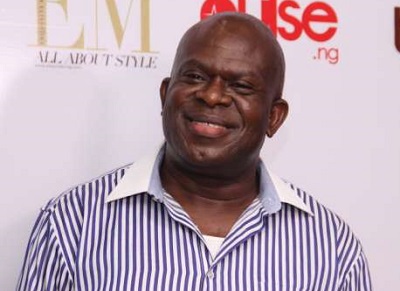 Akintade Ogidan a.k.a Tade Ogidan was born into the family of Mr. and Mrs. Akinola and Rachael Ogidan in Surulere, Lagos State on the 23rd of July 1960.
He is a born producer, he is actually made for this profession and has been dishing out mindblowing movies ever since he started his career.
His career actually started in the 1970s where he used to accompany David Orere a TV producer in NTA, the National Television Authority which is based in Lagos State. David Orere usually takes him to the studio then to act though Tade wasn't interested in facing the camera but he so much loves being behind the camera.
Some of Tade Ogidan's works are "The Reign of Abiku" and "Blinking Hope", these both got him so much recognition and he was able to win awards in the 80s at television festivals, he became known all over the country and so many people started meeting him for production works.
In 1990, Tade Ogidan left NTA to start his own establishment. He established OGD Pictures Limited which handles movie productions, Television Screenwriting, Filmmaking, directing and many other jobs that have to do with the media.
Read Also: Meet Tade Ogidan – Bio, Net Worth & Facts [Nollywood Film Maker]
Below is the list of movies directed and produced by Tade Ogidan;
Owo Blow – (1995)
7 to 12 – (1997)
Out of Bounds – (1997)
Hostages – (1998)
Diamond Ring – (1998)
Saving Alero – (2002)
Ayomida – (2003)
Dangerous Twins – (2004)
Aya mi Owon: Madam Dearest – (2005)
Family on Fire – (2011)
Playing Games – (2012)
Gold Statue – (2019)
2. Emem Isong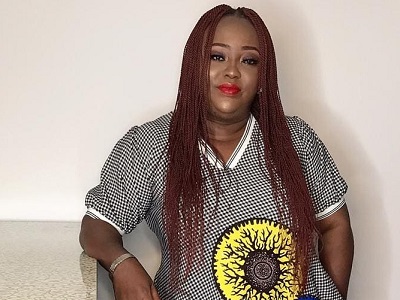 A wonderful and elegant lady filled with talents and wisdom Emem Isong is one of the best film producers in Nigeria. Little is known about Emem Isong, she is originally from Akwa-Ibom.
Emem Isong was born on the 5th of September, she is well educated, studied Theater Arts at the University of Calabar (UNICAL). She is an award-winning movie producer and her career in movie production kickstarted in 1994 after co-producing a movie titled "Jezebel".
After her first project she started getting recognition and was motivated to come up with more, her first solo movie was produced in 1996, it was titled "Breaking Point".
Aside from the production of movies, Emem Isong is also a screenwriter and a movie director. A lot of movies have been dished out by her company and also she has been working with Remmy Jez on most of his movies for good 8 years.
Her hard works pay and this has gotten her a lot of awards of which some of them are; Best Producer for the movie "Memories of my Heart" by ZAFAA Awards 2010, Best Movie Producer of the Year – "I'll Take My Chances" by Eloy Awards in 2011. She has won many more but we've listed a few.
As a way of contributing to the development of the Nigerian movie industry and Nigeria as a whole, Emem Isong founded Royal Arts Academy (RAA) which serves as a pillar and avenue to raise new talents, this has positively touched many lives and has contributed to Nollywood success.
Check out some of the movies produced by Emem Isong below:
Jezebel – (1994)
Breaking Point – (1996)
Private Sin – (2003)
Promise Me Forever – (2004)
For Real – (2004)
Masterstroke – (2004)
Critical Decision – (2004)
Men Do Cry – (2005)
I Feel U – (2005)
Endless Lies – (2005)
Girls in the Hood -(2005)
Games Women Play – (2005)
Behind Closed Doors – (2005)
Games Men Play – (2006)
Traumatised – (2006)
Yahoo Millionaire – (2007)
A Time To Love – (2007)
Unfinished Business – (2007)
Reloaded – (2008)
Edikan – (2009)
Memories of War – (2010)
Bursting Out – (2010)
Kiss and Tell – (2010)
Holding Hope – (2010)
I'll Take My Chances – (2011)
Silver Lining – (2012)
Forgetting June – (2013)
Knocking on Heaven's Door – (2014)
Apaye – (2014)
Don't Cry For Me – (2015)
Ayamma – (2016)
3. Tope Oshin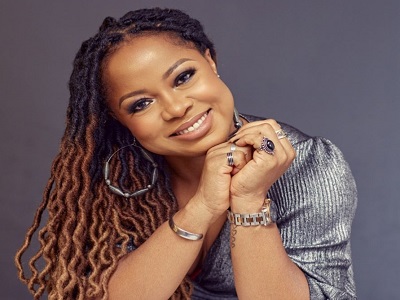 Another star on our list of 10 best Nollywood movie producers is Tope Oshin, in 2019 she got listed as one of the most influential Nigerians in film, she knows her eggs well and has done well for herself as far as movies production in Nigeria is concerned.
On June 10th, 1979 Temitope Aina Oshin came into the world, she had her tertiary education at Lagos State University (LASU), she furthered her education at Colorado Film School and also studied in Met Film School London. We got to know she also received so many certifications but have only listed those made known to the public.
The name Tope Oshin should sound familiar to you if you are a Nollywood movie lover but some do not know her though. Tope Oshin started her career as an actress and has featured and starred in so many Nollywood movies, her acting career spans 12 years before taking up the movie production career with full force.
Temitope Oshin has been responsible for many blockbuster movies in Nigeria, she is the producer of the popular movie "The Wedding Party 2", she also produced "Fifty" and many others that topped the charts.
It is expected that a producer that has achieved a lot should have her shelf filled with awards and believe me she got rewarded for her good works. She won a lot of awards, bagged "Teens Favorite Awards – Teen Favorite TV & Film Producer" and many more.
Check out some of the movies produced by Tope Oshin below:
Moments with Mo – (2009)
We Don't Live Here Anymore – (2018)
The Young Smoker – (2011)
Love and War – (2013)
Conversations At Dinner – (2013)
Tinsel – (2009-2013)
New Horizons – (2013)
Till Death Do Us Part – (2013)
Walk The Talk – (2014)
Crush – (2014)
Ireti – (2015)
Amaka's Kin – (2016)
Evol – (2016)
Ever After – (2017)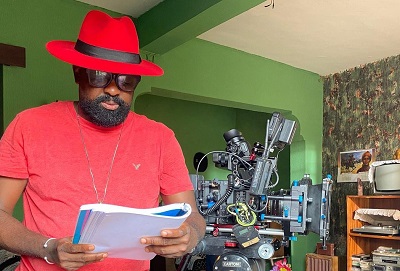 When talking about the A-list movie producers in Nigeria the first name that comes to your mind is Kunle Afolayan. Who doesn't know Kunle Afolayan? He is one of the best producers in Nollywood and has never disappointed movie lovers and his fans.
Kunle Afolayan was born on the 30th of September 1974 into the family of Mr. and Mrs. Adeyemi Josiah Afolayan in Ebute-metta Lagos State, Nigeria. His father is the popular movie director and producer (Ade-Love) who worked in the traveling theater of the 20th century.
He is an actor, director, producer and film-maker, he is the founder and the CEO of Kunle Afolayan Productions Television (KAPTv), and Golden Effects Pictures, he has been able to reach far and wide with his company all thanks to his God-given talent and skills which made him a great achiever.
His products have been topping charts for years and he is known for delivering evergreen movies that can be seen and enjoyed at any time. Due to his good works he has won a lot of awards both in Nigeria and overseas, he is certainly a force to reckon with as far as movie production is concerned.
Kunle Afolayan in 2005 enrolled for Digital film-making at the New York Film Academy in the United States of America where he got his Diploma from.
One of his movies that really shook the whole of Nigeria "October 1" was produced based on the story of Nigeria's independence which officially took place on the 1st of October 1960, it was released in 2014. This movie is the second highest-grossing Nigerian movie of all time and this boosted his career making him one of the best movie producers in Nigeria till this present day.
Kunle Afolayan has also produced many movies that recorded success, some of them are; The Figurine: Araromire, Mokalik, Phone Swap, The C.E.O, Omugwo, Irapada, Citation, ROTI and The Tribunal, and so many others.
Read Also: Full Biography Of Kunle Afolayan & Net Worth: [Nollywood Producer]
5. Funke Akindele Bello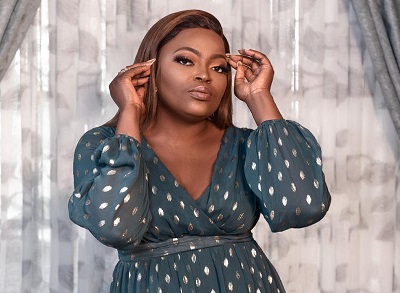 Another movie-producing machine that is highly rated and revered in Nollywood is Funke Akindele, most of us know her well because she is very famous.
When talking about comic movie production in Nigeria then Funke Akindele comes to our mind, she is a very talented producer and also an actress.
She is one of the richest actresses in Nigeria, never forget that she is the most sought-after Yoruba actress and also one of the most successful actresses in Nigeria currently.
Funke Akindele was born on the 24th of December 1977 in Ikorodu Lagos State Nigeria. She had her higher institution at UNILAg where she studied LAW and also had her OND in Mass Communication.
She is a top-rated Nollywood actress that is popularly known as Jenifa, the name Jenifa came from her movie and she is a force to reckon with in the Nigerian movie industry.
Funke Akindele got rewarded as the Best Actress in a Leading Role (AMAA). Her comedy-like roles paved way for her in the movie industry and she is a very talented and beautiful actress.
Her works show raw talent and she has been in over 100 movies both the ones she produced and acted in.
6. Kemi Adetiba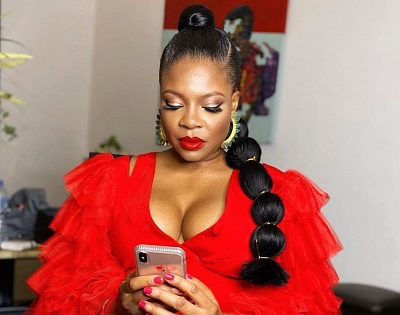 Kemi Adetiba was born on the 8th of January 1980, she started her career at a very young age while being motivated by her fatherDele Adetiba who showed her a lot about the media world.
How on earth will you watch a movie of Kemi without knowing she produced it, there is this unique touch her movies do have that is somehow different. Kemi Adetiba is no doubt one of the best movie producers in Nigeria that have always dished out quality movies.
We have some of her produced movies on Netflix and they top the chart, some of Kemi Adetiba's movies are "The Wedding Party", King of Boys and many more just to mention a few.
She has been so unique in her ways and aside from movie production Kemi Adetiba is also a director and has done some memorable projects with top musicians in Nigeria e.g. Olamide, Waje, Niyola, Tiwa Savage and many more.
7. Tchidi Chikere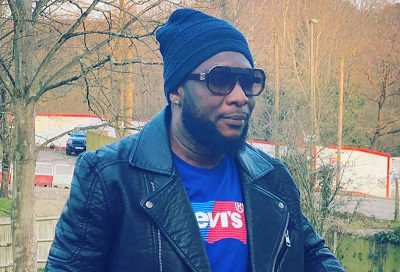 Another popular and top best movie producer in Nigeria is Tchidi Chikere, you must have heard his name before, he is a very prolific movie producer in Nigeria.
Tchidi Chikere was born on the 10th of October 1975 and he is originally from Imo State in the South-Eastern part of Nigeria. He is also from the University of Calabar (UNICAL) and since he started his career in film production he has produced over 100 movies.
Read Also: Eagles Wings Nollywood First Air Force Movie Hits Cinemas
Below are some of the movies produced by Tchidi Chikere:
Blood – (2003)
Stronger Than Pain – (2008)
Gold Not Silver – (2011)
Paint My Life/Tempest – (2012)
Dumebi – (2013)
Professor John Bull – (2017)
Pink Room – (2018)
8. Mo Abudu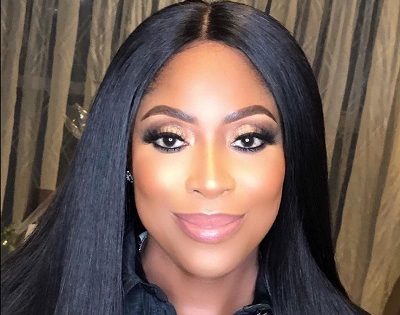 A very popular name in Nigeria and how on earth are we going to be talking about movie production in Nigeria without mentioning Mo Abudu?
Mo Abudu was born on the 11th of September 1964, she graduated from Ridgeway School, Midkent College, West Kent College and University of Westminster before her career kickstarted.
She had a very successful career to the extent she was recognized by Forbes and rated as "Africa's Most Successful Woman", you really need to know much about her.
Mo Abudu is the founder of EbonyLife TV which is a company that handles the production of top quality movies in Nigeria, she also worked with others to produce "The Wedding Party" and "Fifty".
Aside from the production of movies, Mo Abudu is also a host of the popular "Moments with Mo" which is a television program that talks about Africa, she is a woman that loves perfection in her doings and this has been speaking for her.
9. Muyiwa Ademola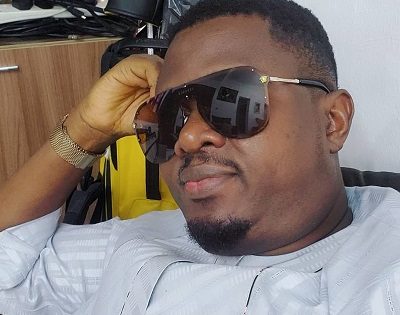 Another great Nigeria movie producer, an award-winning producer and actor, he is also a director who gained massive recognition after his movie titled "Ori" was released. The movie alone won him numerous awards and also was rated as the "best indigenous film" by Africa Movie Academy Awards in 2015 being the first.
Muyiwa Ademola was born on the 26th of January 1971 and he attended St David's High School and then furthered his education at the University of Ibadan (UI).
He actually started acting in 1991 though he wasn't famous then as he was very young, Muyiwa Ademola has produced, featured and starred in various Yoruba top movies of which some are produced by him.
Some of the wonderful production job he has done is "Ami Ayo, Alapadupe, Asise, Iranse Aje, Ile, Fimidara Ire and many more".
10. A.Y. Makun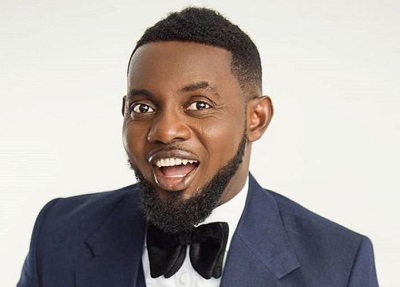 Ayodeji Richard Makun popularly known as Ayo Makun or A.Y Makun is also one of the top 10 best movie producers in Nigeria, he was born in Lagos State on the 19th of August 1971 to his Yoruba parents, AY is originally a native of Ifon in Ondo State Nigeria under Ose Local Government Area of the state.
AY grew up in Warri, Delta State in the South-South region of Nigeria and this is the main reason why he is being called "Warri Boy" as you can't tell he is Yoruba if you were not told.
A.Y career started when he was in school but he became famous after performing at the "Night of a Thousand Laugh" by Oppa Williams which took place in 2006. Before this he has appeared in numerous shows while in school and even outside the school.
While in school he hosted a lot of shows like Miss Delta, Miss Delsu and so many others, also he met Alibaba Akporobome who he claimed was his mentor.
Below are the movies produced by Ayo Makun:
30 Days In Atlanta (2014)
A Trip To Jamaica (2016)
Merry Men: The Real Yoruba Demons (2018)
Merry Men (2019)
Read Also: Complete List of Nollywood Actors & Actresses – Updated List
Do you love this article? If yes then do us a favor by hitting the share button, this will encourage us to publish more articles of this type.