Meet The Richest Men In Ghana 2023 [New Ranking]
Want to know who the richest men in Ghana are? Ghana is located in the Western part of Africa and it is rated among the third-world countries with a developing and growing economy and among the fast-developing nations in the world.
Nonetheless, our concern in this article is about the wealthiest men in Ghana who are considered to be the millionaires and billionaires of the country.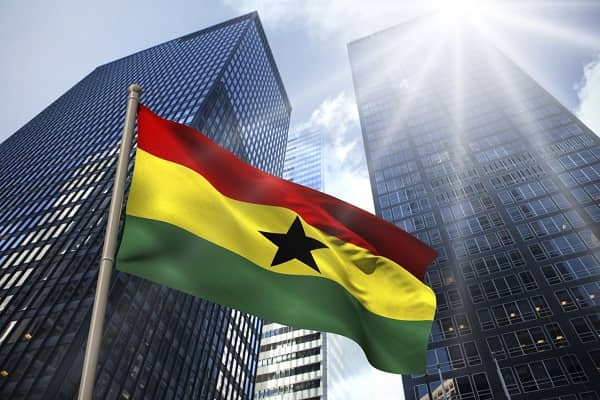 To find out who these men are and the nature of business they are into, ensure you read this article to the end to be well informed about the Top 10 Richest men in Ghana.
To be a rich personality does not happen overnight but with hard work and consistency, they accrue enormous wealth that has allowed them to be enlisted in this article.
The wealthy men in Ghana are known to be the ones controlling large companies that employ thousands of workers and their investment is the backbone of Ghana's economy.
Read Also: The 10 Richest Women In South Africa – [Forbes Updated]
We believe you have a clue about the men considered to be among the Top 10 Richest in Ghana. For further information about them, you can read more below.
Top 10 Richest Men In Ghana Today
Below is the current list of the richest men in Ghana:
#1. Charles Ampofo
Business: CEO of Kompac Group
Net Worth: $1.46 billion
Sitting on the first spot on our list of Richest Men in Ghana is Charles Ampofo who is rated to be the richest man in Ghana. he is the founder of the Kompac group that comprises different business ventures such as Kampac Oil which is the major income puller for this company, Kampac Travels, Kampac Properties, Kampac Telecom, Kampac Resources, and Kampac Flora.
The company headquarter is located in the United Arab Emirates, particularly in the city of Dubai. More so, he is believed to be constructing the world's largest energy city in the Philippines which will also improve his earnings and continue to maintain his place at the number one spot of Ghana's richest men.
Charles Ampofo net worth is currently estimated to be $1.4 billion which makes him the leading and one of the most successful businessmen in Ghana.
#2. Ernesto Taricone
Business: CEO and Manager of Trasacco Group
Net Worth: $1.3 billion
Ernesto Taricone is an industrial investor and a renowned businessman who is rated among the Richest Men in Ghana coming in at the second spot on our list. He serves as the CEO and manager of Trasacco Group that is involved in specializes in civil engineering and industrial investment just as he is the Executive Chairman of West Africa Industrial Development (W.A.I.D).
Trasacco Group is among the largest employer of labour in Ghana employing over 4000 Ghanaians including foreigners.
#3. Dr. Kwame Addo Kufuor
Business: Physician / Politician
Net Worth: $1.3 billion
Dr. Kwame Addo Kufuor is a renowned physician and politician in Ghana who is also considered to be among the Top 10 Richest in Ghana with a net worth of $1.3 billion. Dr Kwame is related to the former President of Ghana, John Kufuor.
The reason why he is hardly noticed to be rich is that he does not declare his asset publicly. However, he made a fortune as a physician and then as a politician as he served as the Minister of Defense during his brother's reign. Presently, he has a lot of luxurious assets in Ghana that also accrue to his wealth.
#4. Sir Sam Jonah
Business: Chairman Jonah Capital
Net Worth: $1.2 billion
Sir Sam Jonah is not left out in our discussion coming in at the number fourth spot. Sir Sam Jonah has invested immensely in the mining industry and he currently owns 14 mineral resource assets in 10 African countries.
He has been a valuable personality in the mining industry thanks to his vast knowledge and expertise in the industry.
Also, other than mining, the company is involved in other businesses such as agriculture, oil and gas, real estate, and finance. The headquarter is established in South Africa.
#5. Dr Nabil Edmond Moukarzel
Business: Share Holder in FinaTrade Group
Net Worth: $900 million
Dr. Nabil Edmond Moukarzel is enlisted in this article with a fortune of $900 million which he earned as a result of investing with the FinaTrade Group, a successful enterprise that is involved and specialized in commodities.
Thus, Moukarzel is the largest investor with the largest share portion in this organization. Finatrade group is involved in the production and distribution of markets raw commodities and frozen foods.
Among its consumable products are vegetable oil, sugar, rice, cocoa, meat, ice cream, dairy products, beverages, powdered milk, animal feed, tiles, and granite, among others.
#6. Michael Ibrahim Mahama
Business: Engineer and Planners
Net Worth: $860 million
Michael Ibrahim Mahama is a businessman who developed a passion for business and investing in the private sector was one inherited from his father. He founded the company engineer and planners, a renowned private business in Ghana that is worth millions of USD.
His company is a mining firm considered to be the largest in Africa. Interestingly, this business tycoon is the younger brother to one of the former presidents of Ghana, John Dramani Mahama.
Aside from investing in the mining firm, Ibrahim Mahama also invested in other business ventures which are Asutsuare Poultry Farms, and Dzata Cement company just to mention a few. Also, Ibrahim Mahama is a philanthropist who reaches out to unprivileged societies.
#7. Mohammed Ahmed Odaymat
Business: Rana Motors and Metal Works Engineering.
Net Worth: $800 million
Mohammed Ahmed Odaymat takes us further in our discussion and is listed among the richest in Ghana. the business tycoon invests in different businesses, also he is the Board Chairman of BBC Industrial (Ghana) Limited, manufacturers and producers of Leyland and Leylac paints. This was after he purchased the company in 1978.
Rana motors, another branch of his business is involved in the distribution of different vehicles and tractors. It has four branches in the country in places like Accra, Tema, Kumasi and Takoradi.
Also, there is the tyre company known as the West Africa Tyre Services Ltd., the distributors of Goodyear earthmoving tyres and the major holders of Goodyear's Vulco retail arm.
#8. Kwabena Duffour
Business: CEO of House of Duffour Asset Holdings
Net Worth: $680 million
As we gradually get closer to the end of our discussion and coming in next on our list is Kwambena Kuffour who is also among the richest men in Ghana coming in at the eighth spot on our list. Kuffour has a huge shareholding in UniBank, the Fiscal Studies and other companies.
Aside from being the CEO of House of Duffour Asset Holdings. Interestingly, his son has followed in his footpath having a massive share in Ghana's commercial industry.
#9. Joseph Siaw Agyepong
Business: Jospong Group
Net Worth: $600 million
Joseph Siaw Agyepong is another man that fits to be named among the wealthiest men in Ghana. He has the largest Ghanaian conglomerate established having more than 32 subsidiaries in the country.
Jospong Group company is involved in waste management, logistics, ICT, oil and gas and automobiles, banking and finance among other investments.
Besides, his company presently deals in business with about 11 Ghanaian industries thereby expanding his business presence in Ghana.
#10. Ramchand Udharam Mohinani
Business: Founder and CEO of Mohinani Group
Net Worth: $580 million
Closing the discussion our list of the richest men in Ghana is Ramchand Udharam Mohinani who is the founder and CEO of Mohinani Group. He is from India but was established in Ghana. The company is involved in plastic products in Ghana.
His company has acquired some top companies in Ghana especially Somovision, Polytank, etc.
Conclusion
These men are the richest in Ghana and own multimillion/multi-billion companies in Ghana and other countries in the world. They have contributed to the economic growth of Ghana helping to improve the nation's GDP. The peculiarity with the men that are enlisted in this article of the richest men in Ghana is that they are reluctant to make known public their wealth and asset which tends to be a setback in compiling this list.
Read Also: Top 10 Richest Men In Africa [Forbes Ranking]
Nonetheless, we may have some changes as the year goes on with newcomers appearing on the list and others dropping off.