Top 10 Best Acting Schools In Nigeria 2023
Being an actor or actress in Nigeria is one of the best professions which is very lucrative and we have numerous acting schools in Nigeria that will help make the dream of becoming a professional actor or actress come through.
Nigeria is known to own the largest movie industry in Africa and one of the largest in the world competing with Nollywood and Bollywood.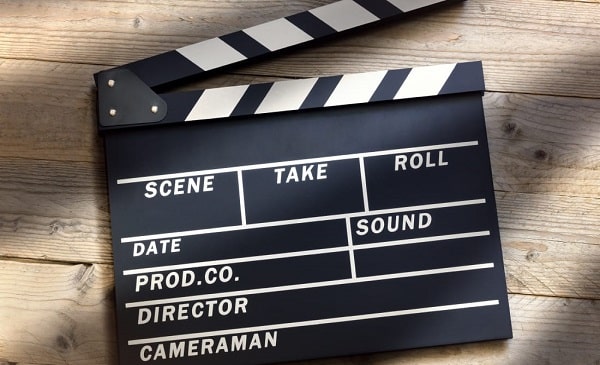 Nigeria's population is one thing every industry has been taking advantage of because no matter what business you start or brand you establish in Nigeria greater income is assured based on how you can penetrate the market and make the good people of Nigeria patronize you.
Just like that, this is the same for those in the acting profession, once your talent and hard work is noticed then the sky is your starting point as most movie producers will start hitting you up for acting gigs.
Sounds sweet but you cannot penetrate the industry without having quality training, as an aspiring actor or actress it is necessary you attend a higher institution to study acting or you attend an acting school which will blend you and shows you all the technics and skills needed to thrive in the movie industry.
Most film schools in Nigeria are up to the task and we have seen numerous graduates of these schools thriving in the industry and are now being looked up to by aspiring actors and actresses.
You need to enroll in one of the best acting schools we have listed in this article and not just any acting school you can find out there, the school listed here are experts in this and have top best actors and actresses in Nigeria bing the owners and teachers in the schools we've listed.
Read Also: The 10 Richest Female Actress In Nigeria
With this, you will have one on one access to them and they can help you grow your talent by teaching you the skill needed and helping you develop confidence and creativity which prepares you for a good future in acting.
Below we have listed the top 10 best acting schools in Nigeria, just read the full article and you will be happy you did.
The Best Acting Schools In Nigeria
1. PEFTI Film Institute
PEFTI Fim is a film and movie production company in Nigeria owned by Wale Adenuga who happens to be a respected movie director with numerous awards, the company has been the brain behind most Nigeria Soap Operas and with the experience gathered from years of production it is certain this will be the best choice.
In Nigeria today PEFTI Film Institute has been well established when you enroll here you will be exposed to various courses ranging from dance, theatre arts, cinematography, photography, music, TV production and many more.
It is not a surprise that the majority of A-List actors and actresses in Nigeria were trained in this institute likewise movie directors making waves in Nigeria today.
At PEFTI Film Institute you go through a 2-year diploma course of which after completion you are given a certification showing you are a graduate of the school and it is certain by the time you graduate you are already into one or two movies and should have been known at least to some extent.
PEFTI Film Institute is located at No 6, Rasmon Street, Oshodi-Isolo, Lagos Nigeria, phone number is 07031622270 and 07029708330 and you can also apply via their official website https://pefti.tv/apply.php/.
2. Lufodo Academy of Performing Arts (LAPA)
The second on our list of top 10 best acting schools in Nigeria is Lufodo Academy of Performing Arts, this is a popular and one of the most respected film schools in Lagos where you can sharpen your acting skill and develop your talent.
It is a movie academy owned by Nollywood veteran Olu Jacobs and his beautiful wife Joke Silva and this school provides you with more packages aside from acting.
Some of the courses you will have the opportunity to study is; script-writing, cinematography, film critique and many other media/movie-related courses.
Lufodo Academy is located at No 7, Harmony Crescent, Lekki Penninsula II, Lekki, Lagos Nigeria. The phone number which you can call on is 08163106333, 08055112613 and 08142276216, email address is [email protected] and the website is https://lapa.edu.ng.
3. Del-York Creative
Del-York Creative is the best acting school in Abuja owned by Linus Idahosa in partnership with New York Film Academy. the school provides aspiring actors and actresses various courses like script-writing, directing, special effects, costume design, producing and also acting.
When enrolled here you have access to other courses and you get to meet top Nollywood actors and actresses who will help in terms of training, motivation and also help you in whichever area you need help.
Read Also: Complete List Of Yoruba Actors & Actresses In Nigeria
Del-York Creative film school is located at No 8A, Justice Modupe Omo-Eboh, Off Glover Road Ikoyi, Lagos Nigeria, phone number is 01-8132237, 09097432367 and 08058883888, the school website is https://delyorkcreative.academy/.
4. Royal Arts Academy
If you have been wanting to be an actor or actress Royal Arts Academy is the right choice you can make, the school was founded in 2010 by Enem Ikong and specializes in teaching aspiring actors, actresses, producers, directors, and so on.
The school is situated at No 4, Adebisi Close, Off Ajao, Off Ogunlana Drive, Surulere Lagos. You can call them on 08023527159 and their website is https://royalartsacademy.com.ng/.
5. Disciples Film & Television Institute
This is also a Lagos-based film-making school that has been in the business of producing popular Nollywood actors and actresses.
Here you learn courses like film directing, drama, movie production, acting and many other courses that will help blend you into the industry.
You can reach them via their address at No 37, Arobaba Street, Idimu-Egbeda, Alimosho Lagos State and through phone on 08052913747, 08035258156 and 08028306534 white their official website is https://diftiinstitute.webs.com/.
6. Yul Edochie Academy
The name of this school should give you an idea about who the owner is, it is owned by Yul Edochie who is known to be a top wig in the Nigerian movie industry. Although the school wasn't as popular as the others but you are assured of the best training in acting and other movie-related courses.
The school is located at Dkk Plaza, KM 46 Lekki-Epe Express, Farm Bustop, Lagos Nigeria and their telephone number is 09037359580, 09038300784 or 07012775557.
7. J-World Music & Film Academy
You must have heard about J-World Music & Film Academy, if you haven't then now is the time to know about it. This is a film school in Lagos state that has experts in professional acting who have what it takes to make you a professional actor or actress.
On completion of your courses here, you will be given a certificate that shows you are a certified actor and this is enough to pave way for you in the Nigerian movie industry.
The school is located at Road 16, Plot 18, Ikota Villa Estate, Lekki, Lagos State and you can call 09072097976 or 08063154192 to know more about them.
8. HD Film Academy
We have a lot of acting schools in Abuja but HD Film Academy stands out which is the reason why it made it on the list of best acting schools in Nigeria.
9. Scene One School of Drama
Scene One School of Drama is owned by Nollywood popular actress Funke Akindele, she is one of the richest Nollywood Yoruba actresses and has been so focused on bringing in new faces into the Nigerian movie industry.
Scene One is one of the best acting schools in Nigeria and you are open to a lot of opportunities when you are a student of the school.
The school is located in Ikeja Lagos State and here are the phone numbers to call; 09091391146 or 09091391147.
Read Also: Complete List of Nollywood Actors & Actresses
10. Brilliant Films Academy
If you are interested in learning drama, photography, video editing, scriptwriting, movie production and film directing then the best place to be is Brilliant Films Academy.
This school is one of the best movie academy in Lagos State so you do not need to think twice before enrolling yourself. It is located at No87, Ipaja Road, Agege, Lagos State and you can as well call via 07037601449.