The 7 Best Investors In The World 2023
Who are the best investors in the world today? The world of finance has achieved unpredictable visibility. Currently, there are many people who decide to invest part of their profits in short or long-term investments and it is a market that has expanded and diversified exponentially.
Learning from the world of investments and deciding on specific changes in our economy could help us to improve our situation a lot. Betting on this market, however, requires great effort and dedication, but it can also offer us a possibility for the future that we never imagined.
A review of the evolution of the world economy in recent years will allow us to conclude that more than 45% of global profits are concentrated in a very small portion of the world population and the bulk of its members are reputable investors with a net worth of billions of dollars.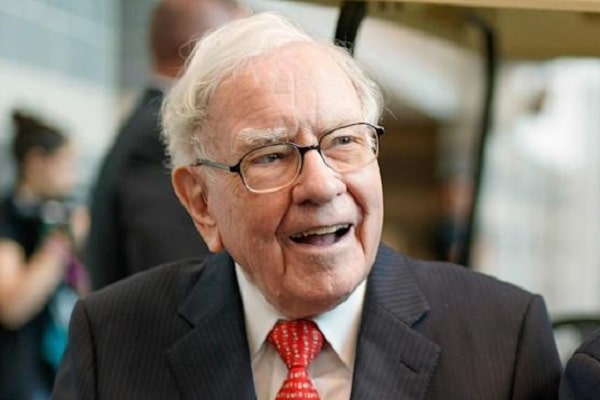 Professionals who have known how to guide their work to improve their own economy, also help the economy of the most powerful brands in the world.
Now, who are those lucky people? In this article, we will talk about the most important investors in the world. Although it is strange, these people have managed to make themselves a prestigious place thanks to the use of strategies and philosophies of life and economic management.
This means that many people could achieve an improvement in our economy if we really set out to do it, if we were attentive to the market and managed to invest our money in the most recommendable way possible. Learning from those who have known how to set trends is not a bad idea, right?
The 7 Best Investors In The World
Here we present the best investors in the world.
1. Warren Buffet
Warren Buffett is an eminence in the world of investments. He was born in Omaha (United States) in 1930 and since he was a child he was clear that the world of business was his thing.
When he was 11 years old he bought his first shares on the New York Stock Exchange, and at 13 he filed his first tax return.
He studied economics at Columbia University, where he was tutored by Benjamin Graham, an important investor who has left a lot of theory about the world of finance. His most popular book, The Intelligent Investor, was of great help to Buffett. He himself calls his teacher "the great intellectual patriarch."
Surely one of Buffett's great contributions to the world of investments was the acquisition of Berkshire Hathaway, a textile company that was transformed into a large conglomerate of companies, gathered under an investment portfolio.
Among the most important companies in this group are the Washington Post, Duracell, GEICO and Exxon, along with more than 60 companies that account for 99% of this investor's fortune.
2. George Soros
In the world of finance, being a good speculator brings a prize. This is what happened to George Soros who has amassed a good fortune thanks to his predictive intuition about the economy.
He was born in Budapest in 1930 and in his teens emigrated to England to study economics. He settled in the United States in the fifties and began to develop a career in the world of finance that would bring him great success.
He is the founder of the Soros Fund Management firm, a company that manages funds and investments in the stock market and works with important brands in the stock market world, such as Amazon, VICI Properties and Liberty Broadband.
His work focuses on high volume leverage driven by speculation and with a very high knowledge of global macroeconomics. His big bet is in the technology sector, which in recent years has been catapulted as one of the most stable and reliable to invest in.
3. Carl Icahn
Carl Icahn is a famous investor and philanthropist born in Queens (United States) in 1936. Although he began studying philosophy and later medicine, he did not finish either degree and began to dedicate himself to the world of finance, initially working as a broker and self-employed trader.
In the 1970s he bought shares in the Tappan Company and went on to become a highly influential adviser to the brand.
The great characteristic of Carl Icahn's movement was to plan aggressive investment strategies that consisted of acquiring large volumes of shares that would allow him to take control of the decisions of companies such as Trans World Airlines.
He is currently the director of his own conglomerate, Icahn Enterprises LP, which invests in the automotive and food sectors. Some of the brands that come together in this firm are Herbalife, CVR Energy and Dell.
4. Reshma Sohoni
There are studies that affirm that women are better investors in the long term because they adopt an attitude of patience and invest money wisely. A good example of this is the life of Reshma Sohoni, who has been able to contribute to major changes in European finance.
Sohoni was born in India in 1960 but grew up in the United States. However, her financial career began in Europe, where she has achieved great prominence.
In 2007, together with Carlos Espinal, she founded Seedcamp, a European venture capital fund based in London, which earned him great visibility and prestige in the financial world. Understanding the great differences of the European market compared to the American one has helped her make good decisions and collaborate with the benefits of several important companies.
The sector in which they have focused their efforts is that of technologies, which they have been able to combine with knowledge of the market. Thanks to this they have managed to establish Seedcamp as one of the most important venture funds in Europe.
5. Ray Dalio
For many, Ray Dalio is the best investor of our time. He has managed to carve out a successful career thanks to his ability to predict financial crises and his philosophy of learning from mistakes.
The highlight of Dalio's legacy is a series of principles developed from the study of the market and its cyclical nature, which aim to help us deal with the cause-effect law.
Dalio was born in Queens (United States) in 1949 and soon understood that numbers were his thing. At the age of 12, he acquired his first shares in Northeast Airlines, just when the company was about to go bankrupt and be absorbed by another. For Dalio, this meant tripling his investment and the message that he had a future along this path.
He studied finance at Long Island University and a master's degree at Harvard, which would lead him to become a prestigious theoretician, as well as being a stockbroker envied by many.
In 1975 he founded Bridgewater Associates, a conglomerate with the largest hedge fund in the world. Among the brands that are managed by this firm are McDonald's, Cummins and Southwestern Energy.
6. Peter Lynch
The eighties were absolutely positive for Peter Lynch, who established himself as one of the great fund managers of that time. From there, his career would only get better.
Lynch was born in Massachusetts in 1944 and graduated from Boston University with a degree in finance. He started working as an analyst at Fidelity Magellan and gradually made a name for himself which led him to become a fund manager.
His crowning achievement associated with this brand was transforming the Magellan fund by consecutively outperforming the rate of return, year after year, for over a decade.
The main successes of his work are carrying out his own research, investing in safe and known land and following an economic plan developed by himself and oriented towards diversification.
Today he is a retired economist who spends much of his energy collaborating with educational and health causes.
7. Cathi Wood
Although the world of finance is dominated by men, there are many outstanding women in this field. Perhaps the most prestigious name is that of Cathie Wood, whom many call "the anti-Warren Buffet."
This nickname is given to her because, despite the similarities between both investors, there are differences that place them at opposite poles. While Buffet has based his strategy on analyzing the strengths of companies and, from there, focusing his investment, Wood first analyzes the market and then looks for companies that she believes can offer greater growth. This has made her an unrivaled specialist in the field of emerging technologies.
Among the brands that have benefited from Wood's work are Tesla, Reddit, bitcoin, and Robinhood. Without going any further, her great capital comes from the impressive growth of the shares of Tesla, Elon Musk's company, which has been 700% in recent years.