Top 10 Best Modelling Agencies In Nigeria
Do you intend to become a model under a reputable modelling industry? Here is the list of the top 10 best modelling agencies in Nigeria. The modeling industry in Nigeria is growing rapidly and gradually becoming a profitable marketplace for young people to make a living off their beautiful looks.
If you are just starting out as a model or you intend to begin a modeling career soon, you would definitely want to know the best modeling agencies in the country that are ready to work with you. You wouldn't want to work with a bad modeling agency, signing a contract that won't be favorable.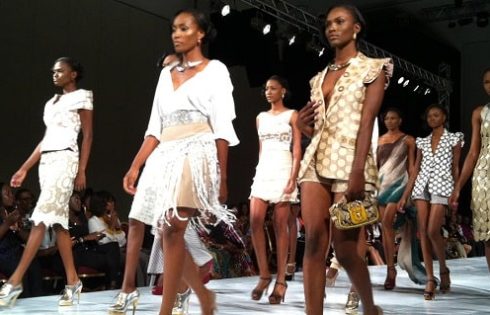 This is why we have put together a list of the top 10 best modeling agencies in Nigeria at the moment. By working with any of these agencies, you won't only make enough money off your talent, you would get to meet with some of the biggest names in the Nigerian modeling industry.
Read Also: 10 Businesses You Can Start With 50K In Nigeria
Without any further ado, here are the best 10 modelling agencies in the country:
The Best Modelling Agencies In Nigeria
1. Silverbird Group
As of today, Silverbird Group is the biggest and most thriving modelling agency in the country. Founded in the year 1980 by Senator Murray Ben Bruce, this organization has gone from raising local models in Nigeria to working with international brands across the African continent. Silverbird Group is the organizer of the prestigious pageant show, Most Beautiful Girl In Nigeria.
Aside from showcasing models, Silverbird Group is largely involved in the media and entertainment industry. The company owns a television station, a radio station, and a cinema. The television station is known as Silverbird TV, the radio station is called Rythm FM, and the cinema is called Silverbird Cinemas.
2. Identical Media
Identical Media holds a position in the top ten best modelling agencies in Nigeria. With over ten solid years in the industry, this modeling agency has raised hundreds of models to stardom. They partner with some of the biggest entertainment and fashion brands within Nigeria, as well as other African countries.
Aside from signing contracts with models, Identical Media also promotes fashion brands, events, musicians, and even celebrities outside the music scene. The company is located in Surulere, Lagos. If you want to get in touch with the management, you can visit their official website – www.identicalmedia.net.
3. Pillars and Pride of Africa Model & Talent Management
If you are looking forward to launching your model career, this modelling agency is one of the best you can work with. As a matter of fact, they are always looking for talented models; both male and female. As long as you have the looks, their opportunities are open to you.
The good thing about Pillars and Pride of Africa is that you don't have to be a professional model or have years of experience in order for you to be signed under the agency. Even though you are an amateur, there are experts in the agency that will nurture your talent and help you stand out.
Moreover, working with Pride and Pillars will get you connected with some of the biggest Nigerian fashion brands and celebrities.
You can visit www.prideofafrika.com to know more about the modelling agency.
4. Exquisite Models International
This is arguably the best female-only model agency in Nigeria. With the organization's connection with thriving fashion brands across Africa, you can realize your dream of becoming a supermodel if you are signed under the management. Even though you are not an absolute expert in modelling, this agency can help develop your talent to global standards.
You can contact Exquisite Model International by visiting www.exquisitemodels.co.uk. You can also contact the head office phone number – 08032371712.
5. Fashion Instinct Modeling Agency
This is a great modelling agency that doesn't only showcase models but trains and develops modeling talent. Most of the agency's models are runway models. If you really want to build a runway career in modeling, you should try to work with this agency. With several years of being engaged in commercial modelling and fashion trends, Fashion Instinct Modelling Agency is a very credible and reliable organization to sign up with.
If you want to know more about how the agency operates, visit their official website, www.thefashioninstinct.com. They have offices in Yaba, Jibowu, and Ikorodu in Lagos State, Nigeria.
6. X-ray Models
Looking forward to becoming a world-class supermodel? X-ray models can help you bring that dream to life. The amazing thing about this agency is the fact that they are working with global brands. That is, the models in X-ray Modeling are opportune to collaborate with fashion brands within and outside the African continent. That would be an opportunity for you as a model, especially when you at just starting your career.
The agency also trains amateur models until they are professional enough to walk some of the biggest runways in the Nigerian fashion industry. If you visit www.xraymodels.com, you would get to know more about the modelling agency.
7. Looks and More
Just like the name implies, Looks and More modelling agency has some of the most beautiful models in Nigeria; both female and male. If you are certain that you are beautiful and you have the ideal physique for modelling, you might just get picked by the management of this agency. By working with this agency, you would get to advertise for big fashion brands, walk on so many runways, and even meet with big celebrities.
Looks and More is located in Lagos Island, Lagos state. But before you think of visiting their office, it's best you visit their official website, www.looksandmore.com, to find more information about the organization.
Read Also: How To Start A Bakery Business – Ultimate Guide
8. Pflamez Entertainment
Pflamez Entertainment is a company that organizes pageantry shows in Nigeria. The annual Miss VIP Nigeria is organized by this company. But apart from organizing pageant shows, Pflamez Entertainment also raises models. You can kick-start your modelling career with this agency, as long as you have all the requirements. Their official website, www.pflamezonline.blogspot.com is where you can find detailed information about them. If you wish to participate in their pageant show, visit www.missvipnigeria.org.
9. Brendance and Crusader Limited
This is another modelling agency that organizes a yearly pageant show – Nigeria's International Supermodel. Some of the participants of the pageant show are lucky to get picked. But you don't even need to participate in the show to become a model in the agency. If the agency sees that you are very instrumental in show business, you might get to sign a modelling contract with Brendance and Crusader Limited.
The agency's office is located in Ikeja, Lagos state. If you are interested in registering for the pageant show, visit www.nismpageant.com. You can contact the following numbers: 08033460308, 07084546231.
10. Elite Model Look
Elite Model Look is one of the most internationally-renowned modelling agencies in Nigeria. It's an organization owned by BETH Model Management, a much larger modelling agency in the international market. Elite Model Look also organizers a pageant show for female models. To participate in the pageant show or get information on how to become a model in the agency, visit www.elitemodellook.com.
Conclusion
There are so many modelling agencies in Nigeria but the ones mentioned in this article are the best and most credible agencies in the country. If you happen to get connected with the management of any of these modeling agencies, your modelling career would get the right backing it needs to thrive in the industry.