How To Start A Bakery Business: Ultimate Guide
How much does it cost to open a bakery business? If you have been seeking an answer to this then you are in the right place, this article is centered on how to start a successful bakery business.
The bakery is one of the oldest activities of mankind since the making of bread dates back to prehistory. But it is still one of the favorite foods to accompany meals, have breakfast or make a snack.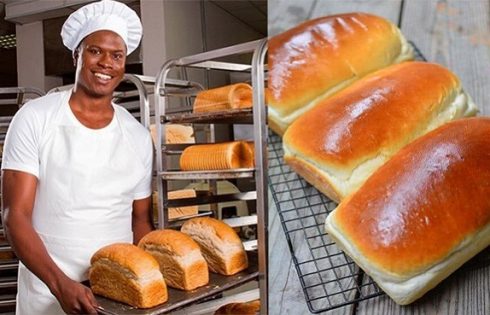 In addition, there has been a trend of modernization of the sector lately, with new chains that provide a renewed image and a greater variety of products. If you are interested in setting up a bakery, we are going to see the elements of how to start your bakery business and the business plan.
How to Start a Bakery Business
1. Necessary public documents ( health control, licenses, company name):
First of all, worry about getting the business license that you will need to run your business. A bakery business, no matter how homey, needs a proper license, health certificate, or permit from the city where you live or the Government. The main office of the body that oversees food and beverages in your city/locality is the one who can inform you of all the requirements that the operation of your business requires.
Go to the main offices in person and get the necessary forms to fill out and all the information possible to start your bakery. Also keep in mind that if the business name is different from your own name, you will have to present a "business name" to the authorities.
2. Take a bakery course or hire staff:
Run workshops or take specialized classes where you can learn the trade of a baker. You can also enroll in a school or take a course through the Internet. As a great bonus, get books related to baking bread and, little by little, you will become an expert in this field.
3. Participate in local events:
Find the opportunity to expand the limits of your business by participating in ceremonies in your city and offering your products at local fairs/ trade fairs. Most events of this type usually occur during the holidays, at which time there are great sales opportunities at arts fairs, music festivals, church, anniversaries, events etc. They are ideal places to sell cakes, cookies, various sweets, etc. It is also very important that you get business cards with the necessary information so that they can contact you in the shortest time possible.
Bakery Business Plan
Below is a comprehensive bakery business plan for you to follow so that you can have a smooth business set up and monitor your progress:
Step 1: the idea and the business model
It is not enough to decide that you want to start a bakery. You have to define the concept a little better. What kind of bakery are you going to set up? What type of products are you going to sell? Are you planning to also have a table area for customers to sit down to eat your products while having a coffee or take a tea? What image do you want to project?
Focus especially on the value proposition, that is, the added value that you bring to your customers compared to your competition. It could be higher quality, a cozy atmosphere, a cheaper price, a greater variety of baked goods, or whatever else you have come up with. The important thing is that it is something that makes customers choose you over your competition.
Also, think about your distribution model. We agree that in most cases, a bakery works like a store that sells bread, rolls and pastries, that is, with a local. It is what I have considered for this business plan. However, other formats could be imagined, such as home delivery, or to specific places such as hotels and bars so that they can offer breakfast service to their customers. This does not necessarily imply having a location.
Read Also: 10 Most Sought-After and Well-Paid Jobs
Step 2: the project promoters and the human team
In principle, to set up a bakery, the logical thing would be for the team to be led by a baker, that is, someone who has experience in making the product. However, what we see lately in the market are franchises that no longer make bread but only bake it in the store, and for a bakery of this type, the profile of the entrepreneur changes a bit. The ability to make good dough may lose relevance, replaced by retail and retail skills and experiences.
You also have to think for your bakery business plan about how many people will be necessary to carry out the activity, and how you are going to plan the organization.
Step 3: the market and the competition
In any business plan, it is very important to define your target market, that is, who are the customers you are going to address. You have to segment the market. It is not worth saying that you sell to everyone. There are always some categories that will be more willing to become customers of your business. You will have to define your clientele, with demographic, gender, geographical, economic, age, etc. criteria.
Once you know who you're selling to, you have to take an interest in your competition. At the end of the day, within your strategy, it is very important to know who the other companies are that want to sell to your customers because you must be able to differentiate yourself from them and beat them.
To be able to do so you need to know them, know what they offer, and highlight your advantages and disadvantages with respect to them.
Step 4: a little marketing
Even for a small business, you need to think about your marketing strategy.
Product. You have to think about the appearance of your product. In this case, the presentation of the store. Obviously, you must seek consistency with your business model. Do not neglect the image, today it is a fundamental element for consumers.
Price. It is an element that is closely related to your business model. How are you going to position your prices? And it doesn't have to be uniform. You can have some very cheap products to attract customers and others not so much.
Distribution. I already mentioned it to you before, if you make a business plan for a bakery, the usual thing is that the distribution is in stores, but it does not have to be mandatory, there is always room for innovation.
Promotion. Every business needs to be known. If you open a bakery by the roadside, obviously you will get many customers simply by being well located, but even so, it is possible that the people in the adjacent streets do not know about your existence for a long time, so do not hesitate to make steps to promote your business. Hand out brochures, make a mailbox, whatever it takes.
Step 5: the organization
Basically at this stage of the business plan what matters is to analyze how your company is going to work. I am referring to internal processes and the relationship with suppliers.
In a bakery, you have two main strategies:
You can make your own bread, so you will need a good supplier of flour, another for salt and another for yeast (which are the main elements for bread). You can add sugar or eggs in case you make buns and pastries.
You can only bake some ready-made products, so your main supplier will be the one who provides you with ready-made doughs. It is a much simpler scheme.
Analyzing the processes is not limited only to the elaboration of the product, it is necessary to review everything, from purchases to sales and collection, passing through the internal organization.
Step 5: investment and financing
If you were looking for information about the business plan for a bakery, it is very likely that you have already analyzed the investment a little, and that you are looking for elements of analysis, either to know if it is a profitable business, or because you know that your partners or the bank they are going to ask for a feasibility report.
Opening a bakery involves a significant investment, mainly in material (equipment such as the oven, counters, furniture) and in renovating the premises. You can estimate the amount you intend to use as a startup depending on the site, the city, the size, and other similar variables.
Read Also: 60 Small Business Ideas in Developing Countries [Full List]
After looking at the investment items in detail, the next thing is to consider what the source of financing will be. Keep in mind that you not only need money to open the store, but also provide a small mattress for the first months. You can invest your savings, have partners or ask for a loan (from banks or relatives).
It is important to be clear about the amount, the terms and the interest rate because it will greatly influence the cash flows of your activity.
Step 6: sales and margins
The most complicated moment in any business plan is the sales estimate. Obviously, to a large extent, this data will depend on where the store is located (in a place of passage or not, in a large or small city, for example).
Sales vary greatly throughout the year depending on where you are located. Margins depend a lot on the type of positioning you have, economies of scale, and other parameters, but in general, you can consider an average margin of at least 50% with respect to sales.
Keep in mind that in the beginning, there may be a lot of unsold products, since it takes a little time to learn consumer tastes to prepare the products that has the most demands. The advantage is that a bakery can prepare and bake the bread and rolls to measure. Other products, such as pastries, pose more risk.
Read Also: How To Start Hair Cream Production In Nigeria: Step By Step
Step 7: expenses
The expenses of a bakery are easier to estimate. Mainly it is about the rent of the location, personnel, expenses and some expenses related to the premises such as electricity (the oven consumes a lot). You will also have to consider some general things like telephone, agency and some other small expense.
Obviously, it is just an example, the ability of the entrepreneur to carry out the business is what weighs the most when it comes to achieving sales, which are the main element in determining profitability.