Top 10 Best Professions In Africa 2023 [Most Profitable]
Do you care to know the best professions in Africa? Unemployment in Africa is high and I believe one of the reasons is that the majority of its citizens are in professions that are gradually becoming irrelevant to modern society.
It is interesting that while some professions are suffering; other professions attract many individuals who are interested to practice such professions.
As we take a look at the best profession in Africa in which you can train yourself, we have come up with the 10 best professions in Africa that are also rated among the best paying jobs in Africa.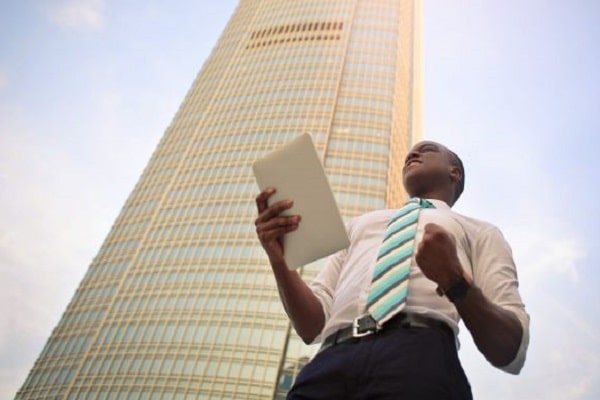 I implore you to read this article to the end so you can have a clue on which profession you should consider training yourself in 2023. Therefore, journey with us as we unveil to you the top 10 professions in Africa.
Even though passion is a driving motivation for choosing a career, we also think you should not neglect the part of how much you will make. Trust me you need the money! You must consider yourself to be in a profession that fetches you money just as you satisfy your passion.
So, we have compiled in this article the Best Profession in Africa which we also know is ranked among the Highest Paying Jobs in Africa.
These professions are not just among the highly rated professions in Africa but are also considered to be among the best paying jobs in Africa. To learn a few more things about these professions, read through them below.
The 10 Best Professions In Africa Currently
#1. Banking and Finance
Banking and finance is a major industry in virtually every country in Africa. Banking and finance have experienced tremendous growth due to the increase in businesses both private, non-governmental and governmental.
There are different aspects that this profession covers and these are financial management, insurance, stock brokering and asset management, financial advisory (i.e. auditing), banking (i.e. investment banking) and finance. Interestingly, the Banking and Finance profession is speculated to expand as a result of an increase in customer patronization.
Read Also: Top 30 Business Ideas For You [Most Profitable List]
So, we expect you to take up a degree programme in any of the fields above so that you can also take part in the dividend of this profession.
#2. Information and Communication Technology (ICT)
It is not surprising to find ICT early in this article as one of the top 10 professions in Africa. ICT is one of the Best Paying Jobs in Africa because of its high relevance and usefulness in other Professional field. ICT is a major profession in Africa and it highly contributes to the economy of most African countries.
Most ICT companies have a huge number of customers and it continues to be on the increase just as businesses and other infrastructures increase. To be employed in this profession, you must develop yourself in these respective areas such as software developers, Systems & Network Administrators, Business & System Analysts and Database, Technical and business architects, and business analysis.
If you study computer science, physics, mathematics and management information systems, your services are highly needed.
#3. Agriculture
Agriculture is a booming profession in Africa and it is currently exploited by various entrepreneurs and giant infrastructures that invest heavily in Agriculture. It is among the largest industry in Africa and is believed to overtake the oil and gas industry in the nearest future.
Agriculture cannot be ignored because it provides the food that is consumed by residents in the continent as well as goods. Some notable branch of this profession includes commercial research and advisory work, agricultural sales, food production, farming journalism and farm management. You can obtain a degree in any of these agricultural field.
#4. Entrepreneurship
Still, on our discussion of Best Profession in Africa, we move over to Entrepreneurship. This field is one of the most highly sought-after and exploited in the continent. Many persons despite earning a degree kept it aside to become entrepreneurs and have become successful.
Entrepreneurship is about making money from your passion and this is what most Africans are currently doing. More so, most universities in Africa have included entrepreneurship as a field on its own to study, meaning you can now get a degree in entrepreneurship.
This will help hone and develop your business skill so that you will be a successful entrepreneur.
#5. Pilots
The pilot profession is a lucrative one and is considered to be one of the best paying jobs in Africa. Pilots are not much when compared to other professions, this is because of the high tuition and training fees. Nonetheless, the rate of pilot unemployment is low and they tend to get a job as soon as they graduate from pilot school.
Local airlines exploit new routes and with major airlines around the world now scheduling more international flights into Africa, the demand for pilots has been on the increase. You can enroll in any of the aviation or flight schools be it private or government to receive first-hand training and be a trained and certified pilot.
#6. Software and Web Developers
In the World of technology and digitalization, software and web developers are now highly sought after. The need for software and Web Developers is on the increase because many business ventures and top organizations are consistently in need of localized websites and business-related software.
As such, it is the job of these professionals to create and design software that will meet the needs of these organizations. Professionals such as Website designers, programmers and cyber-security professionals are relevant players in this profession.
Their relevance in almost every other profession has earned this profession a spot among the Best Profession in Africa.
#7. Medical Profession
This list will be inconclusive without mentioning the medical profession. Physicians (obstetricians, anesthesiologists, paediatricians, emergency room doctors as well as dentists etc.), Lab. Scientist, Pharmacist, Radiographer, Sonographers, nurses, Health information managers among others have been in high demand in Africa.
There are many job opportunities for those who study any of the medical professions as there is a continual increase in the building of Healthcare facilities such as primary health care, general hospitals, and federal hospitals.
Also, there is a rapid increase in private hospitals which has led to the rise in demand of these professionals.
#8. Civil Engineering
Infrastructure cannot be neglected especially when it comes to infrastructure building and constructions. See those beautiful gigantic and magnificent structures, good roads and bridges, sewage, dams and other projects in your country, it is handy to work of these professionals.
They are ever in high demand because construction and buildings cannot be halted as new places where building and construction can be done are exploited. Professionals from fields such as town planning, engineering, construction, business, architecture, technology, quantity surveyors, building engineers, mechanical engineers, electrical engineers and so on are all needed in this profession.
#9. Entertainment
Entertainment is one of the fast-rising industries in Africa and it comprises of many actors, musicians and filmmakers who are the major professionals in this field. The African entertainment industry has gained international recognition as many of these professionals continue to be highly involved in the international entertainment market with their work.
More so, it is considered one of the Best Paying Jobs in Africa as most professionals' bags home huge money after the release of their work.
#10. Hotel Manager
Hotel Management completes our discussion coming in at the tenth spot on our list. You may wonder why this profession is mentioned here, the reason is because of the increasing and expanding rate of tourism in Africa.
Africa is home to some of the best places to spend the holiday in the World just as business opportunities are spotted in the continent by international organizations, and as such tourists, visitors and business travelers need a temporary home where they can settle, that is where hotels come in and they need Hotel managers who will properly manage the affairs and operations of the hotel.
Read Also: How To Start A Bakery Business – Ultimate Guide
Conclusion
We believe this article has enlightened you concerning the profession we believe you should engage yourself in Africa. From the above discussion, you can see the Best Profession in Africa which you should find yourself. These professions are trending and continuously improving the African economy as well as making money for themselves. So, we hope this article will help you make an informed decision when choosing your career.