Full Biography Of A.Y Makun & Net Worth: Career, Shows, Awards & Family
AY is a famous name in the Nigerian entertainment industry and he is one of the pioneers of stage comedy in Nigeria, Ayo Makun is a comedian, actor, writer, movie producer and director, radio and TV presenter and also a businessman.
There is no doubt, AY talent speaks for him, he cracks jokes effortlessly and he has been a pillar that most of the upcoming comedians rest on. He is an influencer and was able to impact other comedians through his Open Mic Challenge shows.
Before we dive deep into the topic of the day, let us quickly take you through brief profile information of Ayo Makun.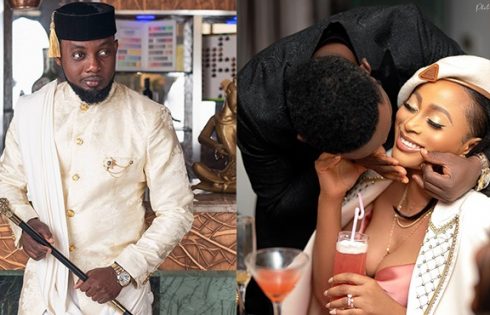 Ayo Makun Profile
| | |
| --- | --- |
| Full Name: | Ayodeji Richard Makun |
| Nickname: | A.Y |
| Date of Birth: | 19th, August 1971 |
| Place of Birth: | Lagos State |
| Nationality: | Nigerian |
| State Of Origin: | Ondo State (Yoruba) |
| Education: | Delta State University, Abraka |
| Married to: | Mabel Makun |
| Children: | Michelle Makun |
| Occupation: | comedian, actor, writer, movie producer and director, media presenter |
| Net worth: | $7,000,000 |
Now that you know some information about him it should interest you to know the full details about Ayo Makun, below is the full biography and net worth of Ayo Makun:
Biography
Ayodeji Richard Makun was born in Lagos State on the 19th of August 1971 to his Yoruba parents, AY is originally a native of Ifon in Ondo State Nigeria under Ose Local Government Area of the state.
AY grew up in Warri, Delta State in the South-South region of Nigeria and this is the main reason why he is being called "Warri Boy" as you can't tell he is Yoruba if you were not told.
Ayo Makun is a very popular comedian in Nigeria and even in Africa, his jokes are those that will crack your ribs and he has been at the top of his game ever since he started his career in making jokes.
AY isn't the only son or child of his parents, he also has 6 siblings and one of them is a public figure, well known and one of the best fashion designers in Nigeria, he is popularly called Yomi Casual but his real name is Yomi Makun.
Education
Ayo Makun is a well-educated person, he had his basic education and secondary education and then he proceeded to Delta State University, Abraka to study Theatre Art, where he obtained his Bachelor's Degree.
When in school Ayo Makun is known to be very active especially when it comes to entertainment, he started receiving awards right from school, he got a lot of nominations and he won the award "Most Celebrated Theatre Arts Students", Most Fashionable Student on Campus" and also "Best Showbiz Promoter".
Career
A.Y career started when he was in school but he became famous after performing at the "Night of a Thousand Laugh" by Oppa Williams which took place in 2006. Before this he has appeared in numerous shows while in school and even outside the school.
While in school he hosted a lot f shows like Miss Delta, Miss Delsu and so many others, also he met Alibaba Akporobome who he claimed was his mentor.
After meeting Alibaba, Ayo Makun began working as his event manager and his personal assistant, he knows much about events as long as it is to entertain the masses.
Working with Alibaba really shaped him for what he has become now, he learned a lot and as a very hardworking entertainer, he was able to break records and be the first choice of entertainment lovers.
While working for Alibaba he started featuring in Alibaba's Fans Club in VGC Lagos state, he has also been seen on other comedy platforms and shows like "Laff Mattaz" by Gbenga Adeyinka also on Rythm 93.7FM Lagos state.
A.Y Shows
A.Y Makun has been able to make himself the comedy brand people now place their focus on, due to his success in his previous endeavors he was able to launch some shows platforms and they are:
AY Live: This show was launched in 2010 and always hold every year on Easter Sundays, the shows usually sold out and a lot of comedians and musicians do come around to perform.
AY's Crib: This is another blockbuster TV show which was launched in 2013 and with the presence of popular personalities like Venita Akpofure, Alex Ekubo, Justice Nuagbe and Buchi.
The AY SHow: This is another platform, a TV comedy show being aired all across various television stations in Nigeria and even beyond all around Africa.
AY's Open Mic Challenge: This has been a very successful show, it is a monthly comedy show which enables upcoming comedy performers to showcase their talent, it usually takes place every 3rd Sunday monthly in Lagos State.
A.Y over the years has been a very successful comedian and this has fetched him a lot of money, respect, fame and opportunities. He also manages a Youtube channel where he uploads his comedy skits and this also fetch him good money.
He is currently the CEO of Corporate World Entertainment that oversees the organizing of events and this company has been the one taking care of most of AY's events.
Acting Career
AY Makun isn't only good at stand-up comedies, he also acts in movies and he has featured in a lot of Nollywood comic movies. He expanded his coast and became a force to reckon with in the Nigerian movie industry, he acts, produces, directs and also writes content.
One of the best movies by him was "30 Days In Atlanta" which garnered a lot of fans both in Nigeria and overseas, it was massively streamed across various media outlets and sold a lot of copies.
The movie is a record breaker as it tops the chart and became the highest domestic grossing film in 2015 and this placed the movie on the Guinness Book Of World Records. The movie was able to gain much grounds due to him featuring veterans in the movie industry, the likes of Richard Mofe Damijo (RMD), Mercy Johnson and Ramsey Noah.
Relationship & Family
A.Y has 6 siblings, he is the first male child among his siblings and also he is happily married to his girlfriend of many years Mabel Makun the CEO Midas Interiors Ltd and the marriage was blessed with a child. The name of his daughter is Michelle Makun.
Filmography
Here is a list of movies AY Makun appeared in, we have sectioned it into two where we have the movies produced by A.Y and also movies A.Y starred or featured in.
A.Y Makun Movies
Below are the movies produced by Ayo Makun:
30 Days In Atlanta (2014)
A Trip To Jamaica (2016)
Merry Men: The real Yoruba Demons (2018)
Merry Men (2019)
Movies He Featured In
Being Mrs. Elliot (2014)
The Wedding Party (2016)
10 Days in Sun City (2016)
The Lodgers (2016)
American Driver (2017)
The Accidental Spy (2017)
The Wedding Party 2 (2017)
Mom at War (2018)
A.Y Businesses
Aside from his stand-up comedy and acting in movies, A.Y Makun didn't base his life on his stage performance alone, he also invested his money and this is why we call him a businessman. Ayo Makun owns a luxurious Night Club named MVP Lounge at Lekki Phase 1.
The night club is well organized and made for people with great taste, it houses a bar, game room, restaurant, special clubhouse, rooms with class and many more.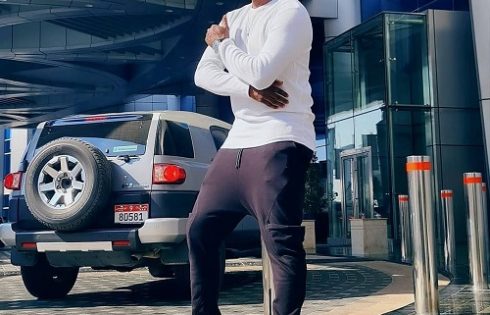 Awards & Recognition
Below is the list of awards on the shelf of Ayo Makun, never forget that in 2008 alone he won 6 awards which any comedian has never achieved, he is the most accomplished entertainer in the country. Below is the list of awards and recognition.
Comedian of the year: Diamond Awards for Comedy – 2008
Comedian of the year: Teens Favorite – 2008
Comedian of the year: MBG Abuja Merit Awards – 2008
Comedian of the year: National Daily Awards – 2008
Comedian of the year: Arsenal Award for Excellence – 2008
Comedian of the year: Mode Men of the year Awards – 2008
U.N Peace Ambassador – 2009
Best Comedian in Nigeria: City People Entertainment Awards – 2009
Comedian of the year: Nigerian Entertainment Awards – 2010
Most creative Entrepreneur of the year, (comedy category): Creative Entrepreneurs Association of Nigeria (CEAN) – 2013
TV Comedy Show of the Year: Creative Industry Awards – 2013
Best Supporting Actor at Nigerian Entertainment Awards – 2017
Nollywood Personality of the Year at The Sun Award – 2017
Nollywood Personality of the Year: The Sun Awards – 2017
Golden Movie (Comedy): Golden Movie Awards – 2017
Best Event A.Y Live: NELAS Awards, United Kingdom – 2018
All this and still counting, AY has done well for himself hence the reward for his efforts. He has also been the top choice for brands and organizations like Glo which is the biggest indigenous network service provider in Nigeria, Unilever Plc, Western Lotto and many more.
Net Worth
AY Makun's net worth is estimated to be about $7 million, his earnings are attributed to his years of hard work on stage, his brands and also ambassadorial deals.