Top 10 Best Clothing Stores in the United States (2023)
Here are the top best clothing stores in the United States. Going to the United States and not taking advantage of it to make purchases would be the same as wasting time.
Therefore, it is important that you know in which stores you can make the best purchases, especially if you take into account that you can find the best brands in the world.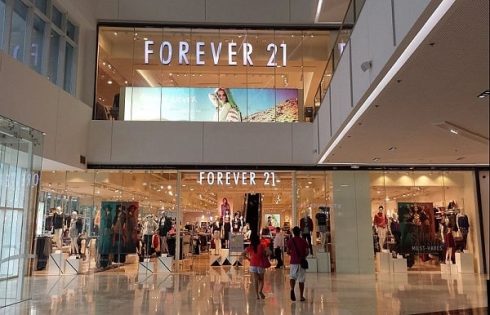 We show you the "TOP TEN" of the most powerful clothing stores in the United States today.
#1. Victoria Secret
The Californian brand of women's underwear was founded in 1967, and is the most famous and elegant brand in the intimate clothing market. In addition, it has in its catalogs bags, sportswear, perfumes, and creams. So visiting one of its stores can be one of the best ways to do tourism in America.
#2. Macy´s
It is one of the most iconic clothing stores in New York, which began operating in 1858, and although in the first year it only made just over $11, today it is one of the largest in the world. You can find excellent prices on men's and women's clothing, as well as accessories, footwear, toiletries, among others.
If you visit the main headquarters of the store in New York, you will also do good tourism. It preserves its Art Deco, although it has undergone many renovations. On the other hand, it has one of the few wooden escalators in the world that is still in operation.
Read Also: The 8 Most Famous Fashion Designers In The World
#3. Nordstrom
This sale of clothing, footwear, household items among other things, is also one of the oldest in America. It was founded in 1901 as a shoe store, and in 1963 it diversified by buying the Best Apparel store. In addition, it currently has earnings of more than 14 billion dollars annually.
#4. Forever 21
If you want a store with an excellent quality price, this is the best in the United States. It has a long line of products, among which clothes and footwear stand out. They are made in China and have excellent quality. It has a very varied women's clothing, as well as a wide range of products.
#5. Dillard´s
It was founded in 193 in Arkansas by a former employee of the Sears department store. Today it has establishments throughout the country. It specializes in selling women's clothing, from dresses to lingerie. But they can also find in it what men, youth and children need.
#6. Zara
You can find franchises of the brand almost anywhere in the world, but the truth is that it has not stopped being one of the best stores in the United States. In addition, it has its own designs that make its clothes a benchmark in world fashion. And if you want to live another shopping experience, the company does not use mannequins but holograms with models wearing the clothes.
#7. J.Crew
The store is a retailer that sells different brands of clothing, both for women and men. In it you can find brands such as Adidas, Lacoste, Nike, New Balance and many others, so it must be a must.
#8. HyM
This is a clothing design house, specialized in teenagers, which has offices in the United States. It is one of the most famous stores today, and has been commissioned to dress various celebrities, thus spreading its fame.
#9. Urban Outfitters
He was born in Philadelphia in 1970 with the idea of ​​providing affordable clothing to students at the University of Pennsylvania. Today it offers a very assorted stock of articles, clothing, games, books, and home accessories. The items they sell feature bohemian, retro and elegant style.
#10. Banana Republic
You can find in it all kinds of clothes, elegant, casual sports, for women, for men, and for children. But it is not the only thing, the footwear line is quite varied, as well as clothing accessories. It is one of the most famous brands in the world, so you will not regret visiting its stores in the United States.
Read Also: TOP 5 Successful Business Models in the United States
If your trip to the North American country is to go shopping, you cannot miss visiting the best clothing stores in the country. You will surely find the best models, which are found in Boga.