How Much Does A Mechanic Earn In The United States? (Average Salary)
What is the average salary of a mechanic in the United States? Before choosing a profession, it is normal that we want to find out how much remuneration is received annually. There are many occupations that are not well paid, despite the qualifications and certifications that the professional possesses.
If you are interested in auto mechanics, then first of all, it is important that you have an idea of ​​how much money a mechanic makes in the United States. Whether it's an auto repair shop or an aircraft mechanic, income varies based on specialization, among other things. Let's know more about it!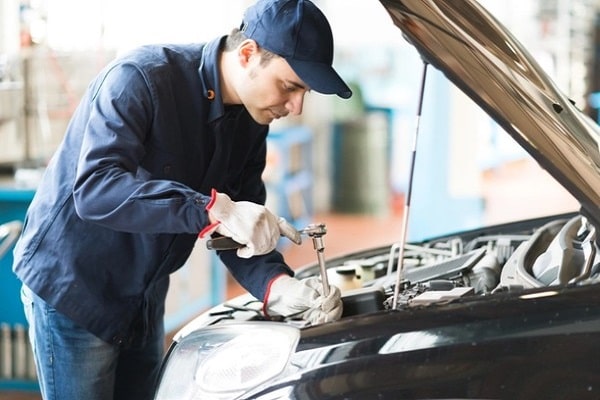 Average Salary Of A Mechanic In The United States
Like any other profession, it is necessary to consider the average income received by a mechanic in the USA. According to the specialized job website Indeep, a mechanic earns $21.29 per hour plus $6.75 for overtime. However, salary varies by job title, experience, certifications, and location.
For example, within the same industry, a mechanic earns more money if he uses highly complex machinery since his use requires a particular certification. As a result, a professional working at a high-end dealership can earn up to $40 per hour, which is twice as much as a base-salary mechanic working at local or small auto shops.
Also, how much a mechanic makes in the US varies by location, i.e. the state, region, county, where he works. Housing costs directly affect wages in industries such as auto mechanics. Next, we present the cities where mechanics are best paid per hour:
New York: $27.49
Everett: $26.37
Phoenix: $26.35
Oklahoma City: $23.19
Houston: $22.32
Chicago: $22.29
Tulsa: $20.51
How Much Does a Mechanic Earn in the United States?
Previously, we informed you of the average salary per hour, but it is normal to know how much an automotive mechanic professional earns in the USA. According to different sources such as US News, a mechanic per year earns around $37,120.
However, other media indicate that the average annual salary of a mechanic in the United States is around $31,000 to $41,000. Remember that in order to earn a considerable salary you need to be specialized in a particular field and also have the training that shows that you were trained in an automotive mechanics school.
What is the income of a home mechanic in the USA?
During the Covid-19 pandemic, this area of ​​mechanics experienced its best moment. Therefore, it is a service that has spread more and more and to all corners of the United States. There are many drivers who prefer to receive a trusted mechanic at home. Thus they avoid moving to a workshop.
Regarding the average income of a home mechanic in the USA, we have that it is approximately $66,791. That is, you would earn much more money than if you choose to work in a workshop. Specifically, per hour he receives $31.11. In any case, keep in mind that the amount may vary according to each state.
For example, in Connecticut a home mechanic earns $69,937, while in Florida $51,314 and in Massachusetts $71,358. As you will see, income is highly variable from one location to another.
How much does an aircraft mechanic earn in the USA?
Another of the professions covered by mechanics has to do with airplanes. According to the specialized website Glassdoor, an aircraft mechanic in the United States earns $30 per hour (on average). To get an idea of ​​how much companies that make and repair planes in the US pay, the Air Force pays $52,069, while the US Navy pays $52,021. At the level of private companies, Delta Airlines is one of the best paid: $85,833 (per year).
How much does a mechanical engineer make in the United States?
The average salary that a mechanical engineer receives in the USA per hour is between $3.11 and $9.20. They are jobs that have health insurance, a retirement plan and allow you to continue your professional development.
The cities where a mechanical engineer earns the best in the USA are: Los Angeles, New York, Houston, Chicago, San Francisco, Denver, Seattle and San Antonio.
What is the job of a mechanic?
While the answer may be somewhat obvious, the job of a mechanic is quite broad. The specialist uses his skills to diagnose, repair and solve all kinds of failures and problems that a vehicle presents.
Regarding the tasks of a mechanic in the USA, we can mention the following:
Provide preventative maintenance to a vehicle.
Operate diagnostic tools to identify errors, problems and failures at different levels (electrical, mechanical, hydraulic) of a car.
Evaluate the state of the car after repair.
Repair mechanical failures in terms of brakes, transmission, engine, etc.
Replace components of the automotive train or engine completely.
Carry out oil changes, adjustments and control of the fuel tank to achieve the best performance of the car.
Check that a car complies with state pollution standards, etc.
Change car tires
Read Also: Police Officer Salary In The United States [Rank Based]
Requirements to become a professional mechanic
If you are thinking of working as a mechanic, don't think that knowing the basics of car mechanics will get you far. Yes, it can help you, but to be a professional you need to go further.
These are the requirements to become a professional mechanic:
Have completed an education course or program. Many choose to pursue an associate's degree in auto mechanics which typically takes 4 years. Auto shop owners prefer to hire candidates who have at least a high school or technical degree.
Have training in problem solving, repair of common mechanical failures, etc.
Although it is not a requirement to have certifications, in order for you to earn a good salary it is important to have the ASE certification for diesel machines. Workshops today only hire mechanics who have this documentation as they can thus prove more serious and reliable.
Mechanics intending to work on marine vehicles will need to obtain technician certification. It is available from the American Boat and Yacht Council (ABYC). You must take 8 exams on different aspects of mechanics (marine corrosion, ABYC standards, electricity, gasoline engine, etc.).