10 Common Mistakes Made On FAFSA – What To Know
The United States government put a financial aid programme in place for students facing financial difficulty known as the Free Application for Federal Student aid. The essence of this financial aid is to assist students who need finance to fund their educational programme as well as purchase relevant items.
Students are expected to fill the FAFSA form and submit it to determine their eligibility for federal student loans and grants. However, most students make mistake during the process and as such the application is not accepted.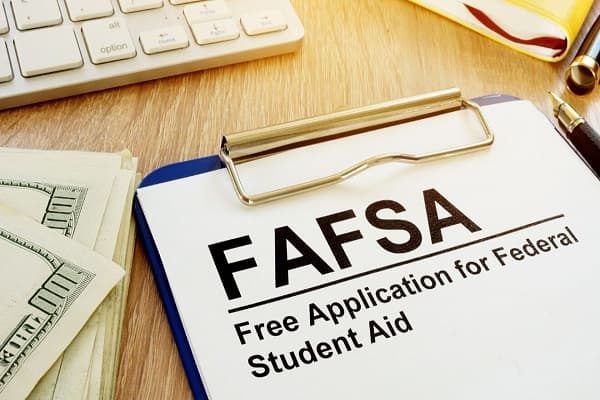 Annually, many students and their families apply for FAFSA, but some of them are disqualified due to some errors or mistake committed during the process of filling the form. Before applying for FAFSA that will soon be out, ensure you read carefully through this article on the Common Mistakes Made on the FAFSA. So without further ado, below is a highlight on the common mistakes you need to watch out for.
We discussed further below each of the mistakes and their repercussion if such blunder is committed.
So, as you look forward to the next FAFSA application to be opened, ensure you have read through this article and so that you will not repeat the same mistake as you did previously or as others did.
10 Common Mistakes Made On FAFSA – What To Know
So, considering that FAFSA is approaching, we have decided to write on the 10 Common Mistakes Made on the FAFSA as well as all you need to know
#1. Not filling out the FAFSA Form Early
One of the common mistakes made by many is not filling out the FAFSA form on time and submitting it. You must submit your FAFSA form on time as it shows seriousness, also people give different excuses for not submitting the FAFSA form early, thus if you will be considered early during the review process. No matter you're your excuses are, make sure you complete the FAFSA form very early so that your form won't be ignored or it may become too late to submit.
#2. Using an Incorrect Social Security Number
Another Common Mistake made on the FAFSA is the use of an incorrect social security number. Sadly this is one error that cannot be corrected once the submission is made. As such you need to be careful and ensure you cross-check your FAFSA form over and over to ascertain that definitive and accurate information especially the correct social security number is inputted. The penalty for this error is to submit a new application.
#3. Not Listing Schools Where you Plan to Apply
Still on the discussion of Common Mistakes Made on the FAFSA you need to watch out for as you prepare to apply for FAFSA is not listing the schools where you intend to apply. You must not forget to enter this on your form! You are given the space to fill in about 10 schools in your FAFSA online application.
Omitting or not stating the listing the schools where you will apply means that the college will not receive your information. However, you can log in again and select the "Make FAFSA Corrections" option to enter and submit the list of schools you wish to apply.
#4. Failing to use Your Legal Name
This is often common and I wonder why many persons make such blunder. Do not enter your nickname or any alternate names that are not legally recognized. The names listed on your FAFSA application is expected to match the government documents, such as a birth certificate or Social Security card.
Peradventure you made this error, you will need to submit a name change via the paper version of the SAR or contact a financial aid office at one of the colleges listed on the SAR report.
#5. Not Completing the FAFSA Each Year
You must complete the FAFSA each year you apply. If not so, you may not be considered. It simply means that if you fail to complete the FAFSA every academic year that federal work-study and funds (i.e. Pell Grant, federal student loans and the Federal Supplemental Educational Opportunity Grant) you may not be considered and such action will be seen as an unserious act. Take this into consideration as you prepare to apply for FAFSA.
#6. Incorrectly Listing Parental Marriage Status
As silly as this mistake may look, it has cost some students the FAFSA application. Don't turn a blind eye to this common mistake which many commits and has led to their disqualification. Many students have blamed this to be the result of not understanding the question. However, you need to read the questions and comprehend it so that you will not afford to commit unnecessary blunder that will cost you the FAFSA.
#7. Listing Income that doesn't match IRS information
Whatever is what doing well! This saying also applies to file the FAFSA form. Another Common Mistakes made on the FAFSA is listing incomes that do not match IRS information. It is a common question asked annually, because it is a requirement by FAFSA to gather tax information from applicants.
Just as we've been sounding from the beginning of this article, ensure you enter all information correctly. This will help inform the decision of the statutory body that will seat and minute over your application.
#8. Leaving too Many Fields Blank
Leaving too Many Fields Blank is another common error committed by most applicants. Though we know that filling out the form can be confusing, complicated and an ambiguous process for many students and their families, we still advise against leaving too many fields blank.
Experts have advised that applicant should enter "0" or "not applicable" in fields that seem confusing rather than to live it blank.
#9. Failure to Register for Selective Service
As we gradually draw the curtain on our discussion, another mistake committed by most applicants includes failure to register for selective service. Male students within the age bracket of 18 to 25 must register with the Selective Service System so that they can be considered for financial aid.
This applies to all male U.S. citizens, not minding whether they reside, and male immigrants, whether documented or undocumented, residing in the United States and are also within the age of 18 through 25 to register with Selective Service," according to the agency. Failure to adhere to this requirement can lead to disqualification from FAFSA.
#10. Forgetting to Sign your Application
Forgetting to sign your application completing our discussion on common mistakes made on the FAFSA. In a short word, it is considered as not completing your application which is a common error made by most applicants.
This is very important and it is one of the most vital features showing the completion of the FAFSA. FAFSA online application requires students to enter their student Aid ID or FSA ID electronically. Not entering it can be a setback even if you fill all the field and forgetting to put your signature. So, no matter what, ensure you do not forget to your application.
Read Also: The 10 Best National Universities In The United States
Conclusion
There you have the 10 common mistakes outlined for you to quickly scan through as seen above. Now you are well informed on the 10 Common Mistakes on the FAFSA and all you need to know. So, when next you are filling the FAFSA form ensure you do not commit the same errors listed in this article.
More so, we advise that students interested to apply for this financial aid should do so early been that some states and colleges have earlier deadlines and limited funds. So, if we have any common mistake having observed the trend over time, we will include it in an update of this article.