10 Examples of Limited Edition Products & How To Start Yours
What are limited edition products? In this article, you will get familiar with examples of limited edition products and how to start yours and be successful at it.
NaijaXtreme business category has been filled with business-related articles over the years and as a business owner who has been following our articles or you just found yourself here due to curiosity, you must have been looking for a sure and perfect way to create the best for your customers.
It is a nice thing to do but it can also be a very challenging thing as you pitch yourself with top brands which will big a great competition.
If you currently have a good product and you have been thinking of the best way to generate much more returns from your brand and also from your products then you definitely want to go the limited edition way.
With Limited Edition you have the strength to create something more unique even with the help of other collaborators and believe me this can be fun, a proper way to celebrate your business milestone.
When there is scarcity then automatically there is high demand and day by day when we visit a store or mall we see different products being displayed, a certain thought rolls through our minds "How I wish the producers of this product can be more creative".
Read Also: 10 Most Sought-After and Well-Paid Jobs
Most people do tell the sellers or marketers and they will note it down then tell it to the supplier or manufacturer, with this the manufacturer takes his time to peruse this and if it makes brain to him, that is a demand that needs to be supplied because for you to think of it and tell to the seller or marketer definitely we have thousands of people thinking the same way but may not voice it out.
This now serves as a new business idea and the producer put it into work and introduce what we know as a limited edition which is also called a special edition.
There may not be a significant change in the product itself but the fact that it is tagged special or limited edition it becomes attractive to buyers sparking interest in those who already have been buying the old edition.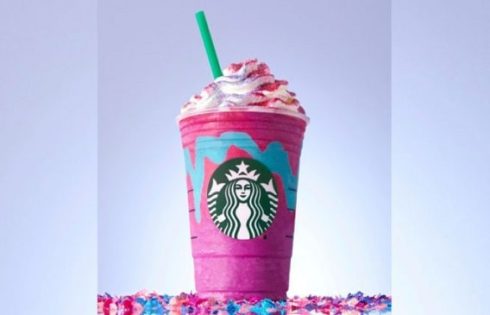 What Is a Limited Edition Product?
A limited-edition product is a newly improved version of a particular product that can also come in as a new design of a product and then be introduced to the market. The limited editions of a product help to refresh the image of the brand through innovation and to retain customers while offering a new option to consumers.
For example, the popular Pepsi bottled drink was once in an old bottle before the ones we see in the market today, the content itself hasn't changed but the container was changed. In some instances both the container (bottle), the brand name and even the content will be changed to what the consumer love most.
In another angle limited edition can be made unique by the brand or manufacturer with a particular number of sales being set, this doesn't really mean the main product will be completely replaced but limited edition in this case is specifically made to drive sales or see what consumers will say about it, it will definitely bring in more sales and this is why marketers use this method to save a dying brand or to improve the awareness of customers about the brand.
In case you are a marketer I congratulate you for finding yourself on this article, with this strategy you can make a fortune for yourself, with our list of examples of limited edition products you should find something to explore here to create a new product which will propel your business into a success.
Before we dive into the main strategy you need to use to grab success, let us quickly tell you about some well-known brands that made use of the same limited edition strategy and are still the people's favorite.
Companies That Made Use Of Limited Edition Strategy
#1. Starbucks
The restaurant chain presented its new coffee drink, which changes color and flavor, will be on sale from April 19 to 23 in Mexico, the United States, and Canada while supplies last. Starbucks' new drink featured packaging inspired by the popularity of unicorn-themed foods on the Internet and dubbed it 'Unicorn Frappuccino'.
This company made good use of the limited edition strategy to get what the customers actually want, it was first made known on their Facebook page with over 7 million likes, fans started making comments and demanding to know how the pink-colored Unicorn looks like or what it tastes like.
#2. Coca Cola
We all know Coca Cola drink, this is a very popular name in every country of the world and they also made use of the limited edition strategy through products improvements, incentives, marketing and rebranding. The company is over 125 years and are still dominating the market being the most popular beverage in the world.
Coca-Cola designed a new packaging for its limited edition of the 2012 Olympic Games which made the company remain relevant with much more sales. Also in 2017, the company released a limited edition of Coke for the Marriage Equality movement in Australia with the word "LOVE" which recorded over 80% sales.
Also, there was a time Coca Cola started printing popular names of people in each country of the world so you can be lucky to pick a coke with your name on its bottle.
#3.

Head & Shoulders
The dandruff shampoo brand produced by Procter & Gamble took advantage of the opportunity offered by the World Cup in 2014 to launch a limited edition of its shampoo, and its packaging also showed some of the best players from national teams such as Argentina, Brazil and Mexico. etc.
#4. Pepsi
Pepsi MAX was one of the official sponsors of the UEFA Champions League and took advantage of a championship season to launch its limited-edition packaging in its campaign. This continued making the brand relevant and at the same time had a huge increase in sales as most people watching the championship buys and drink Pepsi Max while watching the games.
#5. Doritos
Doritos Rainbows was the first Doritos product to consist of a multi-colored snack inspired by the gay pride flag.
This packaging was launched in 2010 and could only be obtained through a donation of $10 or more through the It Gets Better Project website.
Products Good For Limited Edition Strategy
In case your business is exactly or related to the business listed below these are the products that are best suitable for limited edition strategy.
#1. Drinks (Beverages)
We previously made mention of Coca-Cola, Pepsi and Starbucks why not copy these brands' limited edition strategy? If you own your own beverage company this is the right time to do something different which will attract people to your brand and your products. You can just redesign the exterior of your package or label and come up with something more acceptable by consumers. Mind you, this can have a negative effect if not done properly so before you make plenty of pieces why not make a few and distribute them to your marketers then ask them the comment of the consumers about it before taking a step to produce in larger quantity.
#2. Clothing Line
If you are a designer and focused on clothing lines the limited-edition strategy is a very good strategy you will want to take advantage of. You can just make a unique limited edition design that will be sold for just a few days and once sold off you stop selling.
Popular brands like Gucci, Supreme, Addidas have made use of this strategy and it worked fine for them. You should know some people do not like seeing the same clothes they wear on other people, even if other people will put on the same design it should be limited, these kinds of people are ready to pay higher for such release as they feel we only have a particular set of people who own such.
#3. Cosmetics
This is another good product for which you can make use of limited-edition marketing. At least 90% of the world's female population make use of cosmetics both old and young and this is a good product which attracts good income. Most women want something new and that which isn't that common, once it's common it is easy to tell how much it cost because a fellow female must have priced it in the market.
To stand out Kylie Cosmetics made use of the limited-edition strategy and today it is the most respected and one of the most successful cosmetic companies in the world.
#4. Automobiles
Are you thinking this sounds wrong? The automobile is a good place to utilize the limited edition strategy, Ferrari has used this strategy by producing few models and selling them off in auctions. Today Ferrari is a well-respected brand with wealthy people looking out for such opportunities so they can have their copy of the limited product.
You too can take advantage of this if you are a car dealer, you can advertise on your local radio, TV or newspaper a cut in price for the first 50 people who purchase from you to enjoy 20% slash. This will go a long way to make you popular and those who buy from you will help advertise you the more, such people will be looking out to buy their cars from you once you are known.
#5. Tech Products
Whichever tech niche you find yourself you can always take advantage of the limited edition strategy. For example, Tecno, Infinix, Itel etc. are popular smartphone producers with affordable and good mobile phones. They usually make use of this strategy to sell off a new mobile model and once sold off they reproduce.
Another good example is Apple the producer of iPhone and Mac, what they do is to introduce a new product to customers and here you see people ordering even before the release date, after the number of pieces made has been sold out you see them roll out a new model different from the previous one and much more better, that is how they make more money and make more customers.
Read Also: How To Start A Bakery Business: Ultimate Guide
Fresh Ideas For Creating A Unique Limited Product 
1. Thinking Out Of The Box
For someone who is about creating a limited edition version of his or her product you need to meticulously think this through, take your time to think about it as you do not want to make a wrong move that will waste your time, effort and money. You have to think of what to do to stand out. It is not a bad idea if you check online about products in other countries how they make their own limited edition products and how the sales went.
2. Giveaways
This is a trending word and we even have mobile applications specifically made for giveaways, you can launch products under a limited edition strategy i.e you must have given the products to some people to try it out, once you receive a high percentage of positive comments then roll out some giveaways.
Who doesn't like free stuff? Here you can make your friends and family members share this product for free to people, you can also utilize social media platforms like Facebook, Tik Tok, Instagram, Twitter, etc to announce the giveaway and ask them to share the post and tag their friends.
You then have to pick those with the highest share, tags or retweets, once they receive their copy they will be happy to post it online to let people know they got something for free, by that doing your brand has reached more people and there will certainly be more sales.
3. Fun Packaging
This is another way to attract your audience, think of an attractive packaging for your product, you can even make the packaging in a funny way. Most limited edition products are in new colors, flavors, logos or even packaging of an existing product.
Here you just want people to know that you have something different, so taking your time to come up with a new packaging will be a good idea, this will make it look unique.
4. Collaborate With Other Brands
This is a much more unique way to introduce your product, you meet with other producers and during an event or festive period, you package yours with theirs. We have seen on many occasions Toothpaste with bathing soap tapped to it. The toothpaste is made by a different company likewise the soap but here you need to use that brand to advertise yours.
With the above points, I hope you have gained something and possibly you will put it to good use.
If you enjoy this topic kindly hit the share button, in case you have a contribution to make or questions kindly make use of the comment box below.