How To Buy Used Cars In The United States: Read Now
In this article, we will reveal the best websites to buy second-hand cars in the United States. Second-hand cars are also known as fairly used cars and due to your financial capability or based on what you actually need a used car for this article will come in handy for you.
Also, why buy a new vehicle if you know that when you take it out of the dealership, its price will drop significantly (it will depreciate)? And you can get the vehicle you want with few miles for an excellent price.
Fortunately, there are many web pages aimed at those thinking and intelligent consumers who do not want to buy a zero kilometer car, where you can find everything from sedans to all-terrain trucks of the current year.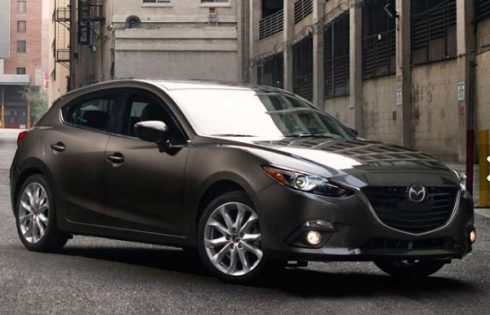 Through the sites that you will see below, you will be able to establish a confident n environment with the seller and know all the necessary information about the status and history of the vehicle already used by another person.
List Of Websites To Buy Used Cars In The United States
#1. AutoTrader.com
Autotrader.com is without a doubt the best in terms of advanced search tools. Like almost all the options in the list that we will show you, AutoTrader can choose the make, model and approximate price of the car you are looking for, you can also filter search results specifying fuel economy and other important details that you better take into account.
Read Also: Nissan vs. Honda: Which Car Brand Is Better?
#2. CarsDirect.com
Considered the best website for those who want to buy the most basic cars. Allows you to search for used cars within a specific area based on body style, price, make, and/or model. In the search results, you will see discounts that may exist in the dealerships and that an owner has launched, in the same way, you will be able to see the Carfax report of the selected car. In CarsDirect you can save your vehicles favorites for you to see again at another time, you will also have the search history at your disposal when deciding between different cars, and the search results show a large number of images that help you see the true conditions of the chosen cars. You can ask about the brand or model you want, you can even tell the dealer if you are looking for special financing. There are links to auto dealership websites, it also shows full maps with location directions for each dealership so you can get there smoothly or without getting lost.
#3. Hemmings.com
Do you like classic cars, this site is for you, considered the best for lovers of classic cars for sale. The portal is very good to give you a trip to the past and remember that time, it also shows collector cars that work perfectly, you will get from Chevrolet Impalas of the 1960s to Studebakers of 1930, at the same time it offers tools to locate specific parts or services related to a vehicle you may already own. The page offers a daily newsletter, a blog that is regularly updated, and various other resources geared toward the vintage car consumer. That's not all, it has an online store where you can buy die-cast models, clothes, collector's books or wall calendars. Hemmings also shows tips on buying accessories and if you want to buy at a discount, it has links that show when the next local auctions will be.
#4. Autolist.com
It has the best browser and search filters for mobiles unlike its competitors, it has good connectivity if you do it from your cell phone. Although the website is easy to use and is attractive to the user, it has an incredible application for both Android and iOS. The intuitive software helps you quickly search the databases of other shopping applications, as well as some dealer portals. It also provides useful information, such as how long the car has been for sale, how much its initial price has varied over time, and what your Carfax report looks like. If you are not at home and you do not have a notebook or mac by your side, you will clearly have a cell phone, Autolist is the perfect platform for that search.
#5. CarGurus.com
Looking for offers, discounts? The best place to find a bargain is CarGurus because it ranks posts according to the dealer's reputation. Something interesting is that the page shows you the real market price of the selected vehicle. With this help, you will know if now is the best time to buy or if you need to increase the area to continue exploring. You can also see how long a vehicle has been for sale on this portal and how its price has varied since it was first published.
#6. AutoTempest.com
The best place to make comparisons between other portals. Your competition is Kayak or Sky Scanner, but AutoTempest will be your best option to search different portals at the same time. Autotempest combines search results from eBay Motors, Cars.com, AutoTrader, CarsDirect and others, providing a network of cars. The homepage of AutoTempest also shows us buying guides, checklists and tips, an example of the tips they teach is how to know if a seller is desperate? How to get a good discount when buying a Ford Mustang? among others. The site provides specific guidelines for the selection of brands and models of cars, along with comprehensive car reviews and a list of frequently asked questions from your customers. And it saves your search results for when you want to re-enter the portal while offering various suggestions for top-notch shipping services.
#7. KBB.com (Kelley Blue Book)
The Kelley Blue Book is a car buyer's best friend. It provides accurate estimates of your car's value, how much you should pay for a used car, and a wide selection of used and new car listings. You can search for the best options and tips, calculate a monthly car payment, and compare multiple cars. Expert and consumer opinions are also available, along with options for finding local dealers and checking your credit score. You can browse a variety of award pages, giving you a way to quickly sift through the best of the best.
Read Also: Toyota vs. Honda: Which Car Brand Is Better?
#8. Edmunds.com
Like Autotrader, Edmunds started out as a newsletter sold on newsstands. This means that it has many years of experience in the automotive industry sector. The website allows you to save your searches and favorites and also allows you to filter your selections. Although your search appears to be similar to those available on other sites, it has more features and options to choose from. This allows you to narrow and refine further. Edmunds also has a wealth of tips and articles to help you educate yourself on the car buying process and the vehicles themselves.
#9. Craigslist
Craigslist is an excellent place to get tremendous bargains and opportunities, very good if you are looking to buy a car directly from the owner of the vehicle in Los Angeles for example, but you can choose the city where you are or simply search in the cheapest state to buy cars In the United States, buying a car from the owner brings the benefit that if you don't have an intermediary, you could get a good deal and avoid commissions. On the other hand, a great and obvious advantage if you want to sell a car on Craigslist is that you can create a hyperlocal, photo-rich list for free and make a sale without stress without having to worry about coordinating the transport of the car. That said, selling your car or truck may take longer because you're not putting it in front of a national audience of buyers. It is up to you whether the convenience of selling locally is worth the wait. 
#10. Carvana
Buyers who want to be able to search for listings from all over the US but don't want to deal with car transport setup like Carvana because the site delivers. The good news is that buyers also have the option of picking up the vehicles from one of the company's auto vending machines. Sellers also like Carvana, which like many of the sites above, buys cars and trucks. If you sell to Carvana, the process is quick and easy, and they will come with a truck to deliver a check and take your vehicle away.