INEC Salary Structure 2023; Current INEC Staff Salary
If you admire the INEC organization and you desire to be one of their employees, you need to be acquainted with INEC salary structure, so you can be sure if you really want to apply for a job at the organization or not.
Regardless of the position you intend to apply for, INEC has a certain payment scheme, which is used to pay every employee at the organization.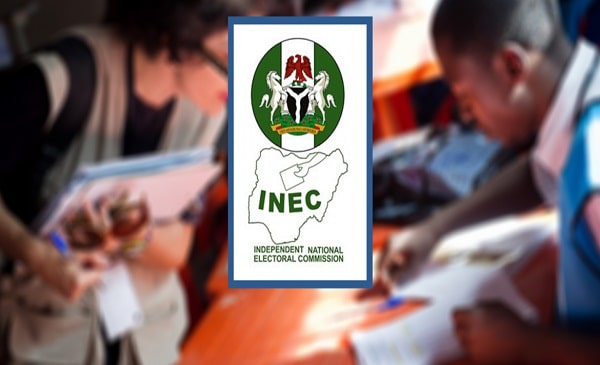 The sole purpose of this article is to comprehensively inform you of the INEC salary structure as of 2023, as well as the job positions someone can possibly apply for in the organization.
Read Also: LASTMA Salary Structure; Current LASTMA Salary Based on Ranks
About INEC
Independent National Electoral Commission, commonly referred to as INEC, is a very significant agency in Nigeria that is mainly responsible for conducting and overseeing federal and state government elections. In order to promote free and fair elections without any form of impartiality, the federal government decided to set up INEC to be in control of the country's elections.
After each election, INEC ensures that the results are correctly collated and announced correctly to the public. This is done to ensure transparency throughout the election process and to encourage the Nigerian citizens to participate in the election.
INEC Salary Structure
The salary of an employee at INEC is determined by the qualification possessed by the person, as well as the amount of experience the staff has in the agency.
Below are the types of employees in INEC and how much they earn:
Adhoc Staff
Adhoc staffs are temporary employees that have been recruited by INEC for a short period of time. These staffs are usually employed during elections. Once the election is over, they are relieved of their duties. They are just like contract staff.
Adhoc staff can earn as much as ₦15,000 daily. And this daily wage includes feeding and transportation. This means that if an ad-hoc employee works with INEC for 10 days, he/she earns about ₦150,000. This is a very significant amount of money.
However, the only downside to this is that it's a temporary job. In fact, that's why INEC pays that much to the ad-hoc staff. The agency believes the staff would be around for a long time, so their little time spent should be worthwhile.
Read Also: Nigerian Police Salary Structure; Salary Based on Ranks
Permanent Staff
As a permanent staff at INEC, your salary is not attractive, unlike the ad-hoc staff. As a school leaver without any degree, your monthly earnings range from ₦40,000 – ₦60,000. But if you are a graduate, you can earn as high as ₦150,000 – ₦200,000 per month. Aside from the regular salaries, INEC staff are also given some nice benefits, especially those who have spent a couple of years in the agency.
Some of the benefits enjoyed are:
Accommodation allowance
Most of the permanent staff at INEC enjoy accommodation allowance. Some are literally provided with a place to stay for free, while others could receive the allowance in cash. This is one of the benefits people look forward to enjoying while working at INEC.
Transport allowance
There is also transport allowance given to employees at the end of the month. By the time the transport allowance is added to the salary, the paycheck becomes even more attractive.
Training
Like some large organizations, INEC provides pieces of training to some employees when necessary. This training can be conducted once or twice a year, and it helps the staff to be more skilled and competent at the job.
Medical care
INEC also includes medical care in the benefits package for employees. That is, if there is any need for you to visit the hospital for treatment, the company would take care of the cost.
Pension
Like almost every standard organization, INEC offers pensions to long-term staff. Employees who have served in the agency for several years are entitled to a pension by the time they retired.
Corpers Salary at INEC
During election periods, INEC seeks help from National Youth Corpers. They employ their services to speed up the election process. Interestingly, this is usually a volunteer service. Youth corpers often volunteer to work with INEC. Mainly, they do this as to improve their CV, which gives them a better chance at landing a good job later on.
But in as much as corpers volunteer, they still get paid, even though it's little. The amount usually ranges from ₦10,000 – ₦40,000 within the days or weeks of doing the job.
FAQs
Who is the founder of INEC?
INEC was not founded by an individual. It was born out of the decision of the Federal Government to be conducting free and fair elections.  
How many employees does INEC have?
There isn't a specific number of employees that work at INEC. During elections, however, thousands of ad-hoc staff are recruited.
Does INEC employ school leavers?
Yes, INEC employs school leavers. The only downside is that school leavers can't earn as much as graduates.
Read Also: EFCC Salary Structure; Division, Ranks & Recruitment
Conclusion
INEC is majorly known for conducting elections in Nigeria. But one thing people need to realize is that they are also a big employer, especially during elections. As someone who intends to work with INEC as permanent staff, all you need to do is send a job application to the human resources department. You should also be clear and specific about the role you are applying for.