EFCC Salary Structure 2023; Division, Ranks & Recruitment
The EFCC is a very instrumental law enforcement agency in Nigeria and an establishment that has provided job opportunities to numerous Nigerian citizens. If you intend to work with EFCC or secure employment with them later in the future, you might want to know what the agency's salary structure is like, how they recruit employees, and the divisions the agency consists of.
This article will comprehensively feed your curiosity, informing you on how much every employee earns at EFCC, and how you can kickstart your career in the agency if you want to be their employee.
About EFCC
The Economic and Financial Crimes Commission in Nigeria (EFCC) is an anti-crime agency specially designed to prosecute individuals in Nigeria who launder the country's funds. Since its establishment in 2003, EFCC has been fighting money laundering, recovering huge amounts of Nigeria's fortune that has been stolen and embezzled.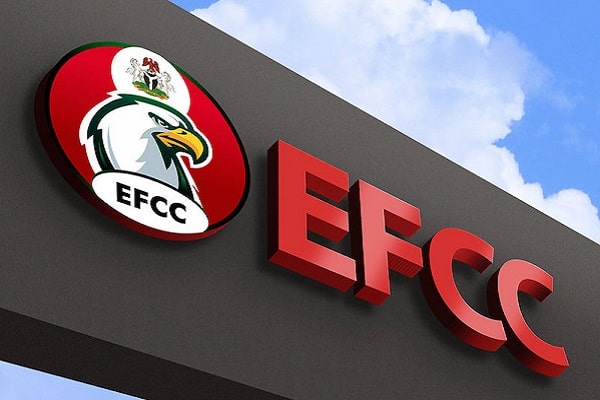 In the EFCC, there are various job positions and staff ranks. Every position and department in the agency contributes its own quota to monitoring, managing, and arresting all economic crimes that concern money laundering.
The Federal government set up the EFCC to combat the problems of money extortions in Nigeria, which in result, would lead to a progressive and stable economy in the country.
Read Also: 5 Richest Men In Northern Nigeria – Wealthiest Hausa Men
The EFCC head office and administrative center is located in Abuja, while it has many regional branches scattered across the country.
Importance of the EFCC in Nigeria
The EFCC has been very helpful to the country. Before the emergence of this commission, there was a high rate of financial crime in Nigeria. Government personnel and politicians were actively involved in money laundering, eating up the country's finances and wrecking its economy.
Due to this reason, the Financial Action Task Force on Money Laundering (FATF) imposed the idea to set up a commission that would fight against financial crimes. Hence, the EFCC was established in 2003.
EFCC Salary Structure in 2023
The EFCC is known to have a reasonable salary structure. That is, the agency pays its employees more than most governmental agencies in the country. As of 2023, below is the EFCC's payment scheme:
As someone who has just been recruited by the EFCC as entry-level staff, your salary starts from ₦158,000. This would be the fixed salary for about two years, after which it could be increased if you get promoted.
Mid-Level Salary For Graduate Assistant
As a graduate employee who has severed in the EFCC for at least 2 or 3 years, he/she would be promoted and given a raise in salary. At this position, one would earn a minimum of ₦200,000 per month.
Senior Level Graduate Assistant
This is a supreme rank of staff. As a senior-level graduate assistant, you are to earn about ₦215,000 to N220,000 per month. At this point, you must spend at least 10 years working for the EFCC.
Agent Detective Superintendent Salary Structure
This is another rank of staff at the EFCC. This position receives a minimum of ₦245,000 every month. There are also other allowances attached to the salary, especially when the person occupying this position performs incredibly.
Entry-level Salary For Deputy Detective
This is the next position after serving as an agent detective superintendent is Deputy Detective. The salary payment scheme is more advanced than the previous position. In this role, one could earn as much as ₦300,000 monthly.
The Detective role is a very advanced and sensitive position in the EFCC. You must have spent 3 to 9 years as a deputy detective before you can be promoted to a detective. In this position, one's salary starts from ₦300,000, as well as some allowances that could be attached.
Ranks in the EFCC
Unlike most security agencies and governmental organizations in Nigeria, EFCC doesn't have a complex ranking structure. They have only three basic ranks in the commission:
Detective Superintendent
Detective Inspectorate
Detective Assistant Cadres of the Cadets
Read Also: Richest Igbo Men In Nigeria (Top 10 Ranking)
Division in the EFCC
In the EFCC, there are six main divisions. These divisions are properly structured, so as to aid the objective of the commission in fighting financial crimes. The six divisions are as follows:
The Administrative Division
The Capacity Development Division
The Research and Publication Division
The Networking and Collaboration Division
The Certificate Courses Division
The Cadets Division
EFCC Recruitment
The Economic and Financial Crimes Commission has recruited thousands of Nigerians, and they are still recruiting qualified personnel to this day. However, the EFCC does not recruit as many staff as other governmental agencies recruit in Nigeria. They only get to recruit staff once in a while, and not so many people get the opportunity to be chosen.
At this point, you must be wondering how someone can be recruited into the EFCC. Here is the thing; EFCC has not formally revealed their recruitment process for everyone to know how to get started as an employee in the commission. Nevertheless, each time EFCC wants to recruit staff, there would be a public announcement, informing interested applicants on how to begin the application process.
Read Also: Nigerian Customs Service Salary Structure – Allowances, Recruitment & Ranks
FAQ
Does the EFCC recruit a graduate?
Graduates can secure a job at the EFCC, as long as they meet the requirements of being staff at the commission.
Does the EFCC handle robbery cases?
The EFCC does not interfere in robbery cases. There is another organization, including the Nigerian police, set up to handle robbery.
Does the EFCC offer lucrative jobs?
EFCC offers good-paying jobs, unlike some other governmental organizations.
Will the EFCC arrest someone that isn't a politician or government worker?
The EFCC is mainly involved in arresting politicians and government workers for financial crimes.
Conclusion
In the EFCC, there are several job positions in every one of the divisions. Regardless of the position or role you work in, you must be prepared for the strenuous duties that come with it. Almost every present and past employee of the EFCC can attest to the fact that the job requires someone to be vibrant, hardworking, and committed.